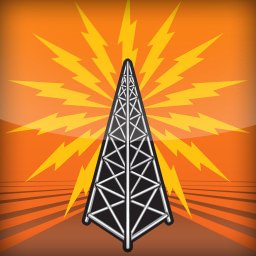 Pipeline is once again giving away many Portland event tickets this weekend including Over the Rhine, Winter Wine Soiree, Viva's Holiday & more.

————————————
Win A Quest ($49): Uncover Portland's Hidden Mysteries w/ Urban Adventure Quest's Amazing Scavenger Hunt Adventure!
Treat the whole family to a city wide scavenger hunt with Urban Adventure Quest, which turns Portland into a giant game board! To win, comment on this post here.
————————————
Win Tickets ($22): Symbols of the Season @ Pittock Mansion | Portland Holiday / Christmas Event, Live Holiday Music, Free Shuttle (Through December 31)
Pittock Mansion's holiday exhibit has been a Portland tradition for 50 years. This year, explore decorated rooms inspired by symbols of the season, from angels, ornaments, and evergreens to snowflakes, sleds, and Santa Claus. To win, comment on this post here.
————————————
Win Tickets ($70): Portland Mercury presents Dan Savage's Holiday Special! @ Revolution Hall | Special Live Taping of His Popular Savage Lovecast, Sex & Relationship Advice (December 2)
The Savage Lovecast returns to Revolution Hall for a live taping of Dan Savage's popular sex-and-relationship-advice podcast! To win, comment on this post here.
————————————
Win Tickets ($60): X, Small Wigs, & Skating Polly @ Crystal Ballroom | Punk, Rock & Roll (December 2)
X were the quintessential L.A. punk rockers before they grew into a world-class rock & roll band and live band; however, enthusiasm for their unique, intelligent and humorous work never quite reached critical mass. To win, comment on this post here.
————————————
Win Tickets ($50): An Evening With Chris Robinson Brotherhood @ Revolution Hall | Psychedelic Filling in a Folk Blues Pie (December 30)
When the Chris Robinson Brotherhood headed into the studio to begin recording their new album, Anyway You Love, We Know How You Feel, no one knew just what to expect. These would be the band's first recordings with new drummer Tony Leone (Ollabelle, Levon Helm), their first since the departure of founding bassist Mark "Muddy" Dutton, and their first time producing themselves. But as anybody who's been following the CRB can attest, this is a band that thrives on the unexpected. To win, comment on this post here.
————————————
Win Tickets ($24): Portland Storyteller's Guild Presents Everything is Relative @ Hipbone Studio | Stories to Comfort & Sustain Through the Darkness of Winter (December 3)
Avery Hill, Janet Liu, Rebecca Hom, and Frans van der Horst share stories embracing what is it to be family. We choose to remember the hugs, tears, shouts, and laughter, and their brilliance can comfort and sustain us through the darkness of Winter. To win, comment on this post here.
————————————
Win Tickets ($20): Object Heavy + Happy Orchestra @ The Goodfoot | w/ Skerik, Soul, Rock, Funk, Jazz (December 3)
Object Heavy returns to the goodfoot fresh off their incredible tour backing the legendary Fred Wesley (James Brown Band, Parliament). If you were here for that show, you know these guys lay it down thick. Object Heavy draws from the sound of soul music. To win, comment on this post here.
————————————
Win Tickets ($50): Over The Rhine @ Aladdin Theater | 2016 Portland Holiday Show, Reality Christmas (December 4)
One December, not long after Over the Rhine began recording and touring, we were invited to perform some seasonal songs on a public radio station in Cincinnati. It was Christmastime and apparently they thought we were up to the task. We worked up a few carols and traditional tunes and Karin even read a poem by Thomas Hardy called, The Oxen. To win, comment on this post here.
————————————
Win Tickets ($50): Justin Townes Earle @ Revolution Hall | w/ Jason Dodson of The Maldives, Indie, Psych-Soul, Folk-Rock (December 4)
Fresh off the success of his recently released album, Single Mothers, Justin Townes Earle announced the companion album Absent Fathers to be released January 13, 2015. Also comprised of 10 tracks, Absent Fathers was recorded alongside Single Mothers as a double album, but as Justin began to sequence it, he felt each half needed to make its own statement and they took on their own identities. To win, comment on this post here.
————————————
Win Tickets ($40): Winter Wine Soiree of PDX Urban Wineries @ Cyril's at Clay Pigeon Winery | Party w/ the Winemakers, Food, Samples, Discounts & more! (December 4)
Kick off your holiday season the right way with a party with the winemakers! Join the member wineries of the PDX Winery Association at Cyril's at Clay Pigeon Winery. To win, comment on this post here.
————————————
Win Tickets ($36): Lee Fields and the Expressions @ Aladdin Theater | Soul Music, Funk (December 5)
"I feel that every human being's purpose is to do what their inner voice says to do," says Lee Fields. "And my inner voice, my driving force, wants me to put out music and keeping making better records." To win, comment on this post here.
————————————
Win Tickets ($50): Viva's Holiday: An Opera in One Act @ Star Theater | Featuring Viva Las Vegas, Live 12-Piece Orchestra, Musical Guest Bergerette, Comedy w/ Wendy Weiss (December 7-8, 14-17)
Viva's Holiday is an original opera about a Portland underground hero. It's also a new favorite holiday event featuring outstanding vocal performances, a live twelve-piece chamber orchestra, and guest performances including comedian Wendy Weiss and vocal group Bergerette. To win, comment on this post here.
————————————
Win Tickets ($24): Winter Festival @ Zimmerman Heritage Farm | Beer & Cider Garden, Live Music, Food & Craft Vendors (December 8-11, 15-18)
WinterVille at the Zimmerman Heritage Farm, a brand new holiday festival taking place at the old, historic Zimmerman Heritage Farmhouse near 174th and Sandy Blvd. It features local performances by high school choirs such as Parkrose' Debonaires choir, a winter beer and cider garden for guests twenty one and over, tours through the beautifully decorated Zimmerman House, local food and craft vendors, a children's craft area along with free photos with Santa for children. To win, comment on this post here.
————————————
Win Tickets ($204): Seattle New Year's Eve Resolution 2017 @ WaMu Theater | Featuring Above & Beyond, Adventure Club, Yellow Claw & More! (December 31)
This New Years Eve, USC returns with the 6th annual Resolution! Once again, Resolution is the Northwest's destination for a Timeless New Years Eve Party where we celebrate in style. We look forward to a night committed to renewal, restoration, and Resolution. Join us as we begin 2017 with a resolute celebration! To win, comment on this post here.
————————————
Note: People who enter our contests are subscribed to our weekly Thursday events newsletter. You can unsubscribe any time. We do not give your email or info to any third party unless needed to collect tickets or prizes when you have won a contest.
————————————
Our new Portland Events App for PDX Pipeline is now available for iPhones, Android phones and iPads!
Now, you can have all of the great Portland events from our website in the palm of your hand when you're out on the town.
Download the App for iPhone here
Download the App for Android here
–————————————
—————————————————–