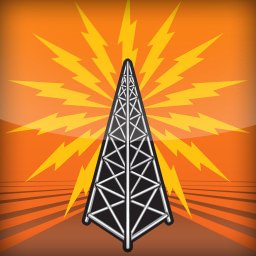 Pipeline is once again giving away many Portland event tickets this weekend including The Wonder of Christmas, ANDAZ, The Motet & more.

————————————
Win Tickets ($50): The Motet @ Revolution Hall | Funk, Dance, w Polyrhythmics (November 18)
You can't fake the funk, and The Motet bring it on hard with a signature style that slaps you in the face with sounds that are fresh and unique. The future of funk is clear on The Motet's brand new studio album, Totem. To win, comment on this post here.
————————————
Win Tickets ($79): Amos Lee @ Arlene Schnitzer Concert Hall | Folk, Rock, Soul (November 18)
Over the course of more than a dozen years and six studio albums, Amos Lee has continued to evolve, develop, and challenge himself as a musician. With SPIRIT, he makes his biggest creative leap yet. To win, comment on this post here.
————————————
Win Tickets ($40): Portland Storytellers' Guild Presents Tellabration! A Night of Stories… @ Multnomah Arts Center Auditorium | Featuring Gifted Tellers Kim Weitkamp & Will Hornyak (November 19)
Do not wait another minute to reserve your seat at Portland Storytellers' Guild's 2016 Tellabration!tm. We are delighted to feature two of America's most refreshing and gifted tellers—Kim Weitkamp, the featured teller, and Portland's own Will Hornyak as our opening teller. To win, comment on this post here.
————————————
Win Tickets ($24): Trout Steak Revival, Cascade Crescendo @ The Goodfoot | Bluegrass, Mountain, Indie (November 19)
rout Steak Revival has earned a place in the mountain states bluegrass scene, performing to sold-out audiences, winning the 2014 Telluride Bluegrass Festival Band Competition, placing in the 2012 Rockygrass Band Competition, and even winning an Emmy Award for a soundtrack with Rocky Mountain PBS. To win, comment on this post here.
————————————
Win Tickets ($40): Backfence PDX Main Stage @ Alberta Rose Theatre | Snooping Around, Live storytelling. No lies. No notes. No memorization (November 19)
Our LAST SHOW OF 2016! With the theme SNOOPING AROUND. Stories that're filled with the mystery what secrets are…. hidden inside the mind, uncovered by a wandering dog, smoked about by parents confronting a lying High School student, revealed when a mother finds letters from Spain and travels there with her son to learn more about their true identity. To win, comment on this post here.
————————————
Win Tickets ($20): Helms Alee, Thrones, & Stöller @ Lola's Room | As Part of The Blasphemous Collaboration Series, Micro Brews (November 22)
Helms Alee's music is exactly the sort of mutant, fantastic hybrid that used to only occasionally erupt out of small, isolated scenes, uninformed by trends of the day – instead inspired by the band's own collective contributions. The Seattle trio's unique amalgam of metal, art rock, pop and punk is charmingly reminiscent of the fertile creativity that groups once had before the Internet seemed to instruct bands to only copy one another. Helms Alee's third album, Sleepwalking Sailors sounds like many styles combined into one, and none of it concerned with any notion other than creating vital, urgent and uniquely characteristic music. To win, comment on this post here.
————————————
Win Tickets ($36): Wine Country Without the Drive-Post Thanksgiving Day Weekend w/ Hip Chicks Do Wine | Portland Black Friday, Taste Every Wine, Appetizers, Live Music (November 25-27)
Only $18 admission gets you a taste of EVERY wine we make under both the Hip Chicks label and Tiernan Connor Cellars, appetizers, live music and a logo glass! Why drive all over wine country when you can try it all in one place at our cozy SE Portland Winery. To win, comment on this post here.
————————————
Win Tickets ($40): The Dollop @ Aladdin Theater | American History Podcast, Featuring Weird & Disturbing Stories (November 26)
The Dollop is an American history podcast with comedian hosts Dave Anthony and Gareth Reynolds. Each week they tell a weird and disturbing story about people and moments from our past. After selling out shows in Los Angeles, Melbourne, Sydney, and Vancouver, The Dollop is making its New York City debut. To win, comment on this post here.
————————————
Win Tickets ($50): ANDAZ Bhangra Bollywood Dance Party @ The Analog Cafe | Portland Thanksgiving Weekend w/ DJ Anjali and The Incredible Kid (November 26)
Anjali and The Incredible Kid won Best DJ in Willamette Week's Best of Portland 2016 Readers' Poll and the Portland Mercury visited ANDAZ a few months ago and said, "last month's was WILD. When I arrived around midnight, the Analog Theater's upstairs was jam-packed for one of Portland's danciest dance parties." To win, comment on this post here.
————————————
Win Tickets ($40): Portland Choir & Orchestra performs The Wonder of Christmas @ Newmark Theatre | Featuring Dance w/ Fired Up Dance Academy (November 26)
Catch the spirit of The Wonder of Christmas at this, first of the season, Christmas concert featuring the Portland Choir and Orchestra. Scheduled for Saturday, November 26 at the Newmark Theatre in downtown Portland, there are two showtimes — a matinee at 2pm and an evening performance at 7pm. To win, comment on this post here.
————————————
Win a Ticket ($35): Star Shopping: Your Astrological Gift-Giving Guide w/ Seagrape Bath + Body (December 1)
While gifting to friends and family may seem like a chore, why not use the handy tool of astrology to remove mental roadblocks while avoiding stampedes at big box stores and the anxiety of that package left on your rainy stoop? To win, comment on this post here.
————————————
Win Tickets ($36): Portland Story Theater Presents Urban Tellers @ The Fremont Theater | Unscripted, Real, True Stories of the People of Portland (December 2)
Experience the real, true stories of the people of Portland. Unscripted. Unafraid. 6 tellers. 10 minutes each. Go! With a low admission price and a social, festive atmosphere, Urban Tellers® is the perfect weekend entertainment event. To win, comment on this post here.
————————————
Win Tickets ($60): Stumptown Stages Presents Plaid Tidings @ Brunish Theatre | A Special Holiday / Christmas Music & Show of Forever Plaid (December 1-24)
Forever Plaid: Plaid Tidings offers the best of Forever Plaid tied-up in a nifty package with a big Christmas bow on top! Filled with Christmas standards that have all been "Plaid-erized," our boys are back to do their Christmas Special. To win, comment on this post here.
————————————
Win Tickets ($204): Seattle New Year's Eve Resolution 2017 @ WaMu Theater | Featuring Above & Beyond, Adventure Club, Yellow Claw & More! (December 31)
This New Years Eve, USC returns with the 6th annual Resolution! Once again, Resolution is the Northwest's destination for a Timeless New Years Eve Party where we celebrate in style. We look forward to a night committed to renewal, restoration, and Resolution. Join us as we begin 2017 with a resolute celebration! To win, comment on this post here.
————————————
Note: People who enter our contests are subscribed to our weekly Thursday events newsletter. You can unsubscribe any time. We do not give your email or info to any third party unless needed to collect tickets or prizes when you have won a contest.
————————————
Our new Portland Events App for PDX Pipeline is now available for iPhones, Android phones and iPads!
Now, you can have all of the great Portland events from our website in the palm of your hand when you're out on the town.
Download the App for iPhone here
Download the App for Android here
–————————————
—————————————————–