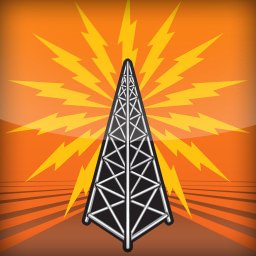 Pipeline is once again giving away many Portland event tickets this weekend including The Wonder of Christmas, Escape Room, HUMP & more.

————————————
Win a Quest ($49): Discover Portland's Spooky Side w/ Urban Adventure Quest's Amazing Scavenger Hunt Adventure Over Halloween!
For Halloween, treat the whole family to a city wide scavenger hunt with Urban Adventure Quest, which turns Portland into a giant game board! To win, comment on this post here.
————————————
Win Tickets ($90): Unravel the Wizard's Secrets of Alchemy to Escape The Wizard's Lair Before it's Too Late w/ Escapism Portland's Newest Room!
Escapism Portland is proud to introduce our fifth and newest escape room experience, the Wizard's Lair. Now for up to 12 people – it is bigger, better and with some amazing new props! To win, comment on this post here.
———————————————
Win Tickets: Tezeta Band @ The Goodfoot | w/ Pete QB & The Includers (November 10)
Tezeta Band is the sound of nostalgia and soulful dance music. It is part jazz, part soul and part ancient Ethiopian melodies blended with the R & B music of the 1960's and 1970's. It comes from a period when the influential sounds of James Brown, Jackie Mittoo and John Coltrane melted together with Ethiopian tradition in the hot clubs and lounges of Addis Ababa. To win, comment on this post here.
————————————
Win Tickets ($40): HUMP! Film Festival @ Revolution Hall | The Pacific Northwest's Biggest & Best Amateur-produced Porn Festival (November 11)
What is HUMP!? It's a festival featuring five-minute-or-less films that run the gamut from hardcore to softcore, live action to animation, serious to comic. To win, comment on this post here.
————————————
Win Tickets ($30): Soul Clap @ Mission Theater | w/ Tamara Stephens, Michael "Beatzilla" Whitmore & the Sof, Hosted by Starchile and Music by DJ O.G. One
A monthly show/party featuring R&B, Soul & funk at the Mission Theater. Soul Clap will showcase artist from Portland & beyond, with music provided by @djogone. To win, comment on this post here.
————————————
Win Tickets ($47): Rising Appalachia @ Crystal Ballroom | 2016 Resiliency Fall Tour w/ Dustin Thomas & Other Special Guest (November 11)
Rising Appalachia brings to the stage a collection of sounds, stories, and songs steeped in tradition and a devotion to world culture. Intertwining a deep reverence for folk music and a passion for justice, they have made it their life's work to sing songs that speak to something ancient yet surging with relevance. Whether playing at Red Rocks or in rail cars, at Italian street fairs or to Bulgarian herbalists, this fiercely independent band has blazed a unique and colorful path across the globe. 11 years into their movement, Rising Appalachia believes that the roots of all these old songs are vital to our ever evolving soundscape. To win, comment on this post here.
————————————
Win Tickets ($50): Swashbuckler's Ball @ Melody Ballroom | Portland's Premiere Pirate Themed Event, Featuring The Paperboys, Chervona, Coming up Threes & more! (November 12)
Hold fast and make ready, the Swashbuckler's Ball returns for a glorious 7th year! Portland's premiere pirate-themed event makes its grand return to the Melody Ballroom! Join us for a grand night out for pirates, buccaneers and nautical miscreants of all stripes! To win, comment on this post here.
————————————
Win Tickets ($30): Gram Jam: A Tribute to Gram Parsons @ Mission Theater | Featuring Current & Former Members of the Band + Special Guests (November 12)
Shorty and the Mustangs celebrate their 20th anniversary and commemorate the 70th birthday of Gram Parsons. Current and former members of the band with special guests to include: Lewi Longmire, Amanda Richards and The Good Long Whiles, Steve Lockwood and The Redeemed with Monica Nelson, Dan Haley, Rachel Mann, Robin Susskind, David Lipkind, Lara Carlyle, Steely Pete, Suzanne Elstad and Curly LaJolla, Scott Hay, Harley James and a few surprises. To win, comment on this post here.
————————————
Win Tickets ($25): Tropitaal A Desi-Latino Soundclash @ The Goodfoot | With Hosts & Resident DJs Anjali and The Incredible Kid (November 12)
Take the sultry vibe of the Latin American Tropics, combine with the rhythm of India ("Taal") and stir into Tropitaal, a Desi/Latino Soundclash where the hottest club sounds from India and Latin America go head to head in an all-night dance-off of epic proportions. Resident DJs Anjali & The Incredible Kid combine their deep passions and deep crates from across the spectrum of Latin, Indian and Caribbean vibes. (We are not talking Salsa, but Reggaeton, Moombahton, Digital Cumbia, 3Ball Guarachero, Latin Trap, Dembow and more.) To win, comment on this post here.
————————————
Win Tickets ($44): Tyrone Wells "Cover to Cover" @ Aladdin Theater | Folk, Pop (November 12)
Tyrone Wells is 6 foot 4. He's bald because he's never really liked his hair, so he just shaves it right off. He's a white guy (a surprising fact to many). He has four older sisters. He originally hails from Washington State. His dad taught him how to yodel. He wanted to be a pro athlete, but wasn't even close to having what it takes. He picked up an acoustic guitar and fell in love. He's writing this bio. He's referring to himself in the third person. He believes Jesus is for real. He loves being a husband and a father. He's really normal and totally un-amazing. To win, comment on this post here.
————————————
Win Tickets ($30): Drag Queen Brunch & Bingo Show @ Doug Fir Lounge | Featuring Sasha Scarlett, Buffet, Celebrity Impersonations, Mimosas (November 13)
Please join our award-winning Drag Queen Sunday Brunch at the fabulous Doug Fir Lounge, 830 E Burnside St, Portland, OR 97214. For just $15 receive admission, reserve or walk-up seating and a delicious buffet Brunch in our beautiful showroom. To win, comment on this post here.
————————————
Win Tickets ($64): Anders Osborne & James McMurtry @ Aladdin Theater | Rock & Roll, Roots Rock (November 17)
The depth of one' s life is evident through their music. The more sorrow, laughter and adventure experienced, the more interesting curves and crevices are carved into an artist' s songs.The miles traveled leave rich lines in the verses that only time, misadventure, and hard-won wisdom can produce.Anders Osborne is a map of intensely felt, passionately engaged living, a fractured but healing topography of heartbreak and hope for fellow travelers to explore. To win, comment on this post here.
————————————
Win Tickets ($40): Portland Choir & Orchestra performs The Wonder of Christmas @ Newmark Theatre | Featuring Dance w/ Fired Up Dance Academy (November 26)
Catch the spirit of The Wonder of Christmas at this, first of the season, Christmas concert featuring the Portland Choir and Orchestra. Scheduled for Saturday, November 26 at the Newmark Theatre in downtown Portland, there are two showtimes — a matinee at 2pm and an evening performance at 7pm. To win, comment on this post here.
————————————
Win a Ticket ($35): Star Shopping: Your Astrological Gift-Giving Guide w/ Seagrape Bath + Body (December 1)
While gifting to friends and family may seem like a chore, why not use the handy tool of astrology to remove mental roadblocks while avoiding stampedes at big box stores and the anxiety of that package left on your rainy stoop? To win, comment on this post here.
————————————
Win Tickets ($204): Seattle New Year's Eve Resolution 2017 @ WaMu Theater | Featuring Above & Beyond, Adventure Club, Yellow Claw & More! (December 31)
This New Years Eve, USC returns with the 6th annual Resolution! Once again, Resolution is the Northwest's destination for a Timeless New Years Eve Party where we celebrate in style. We look forward to a night committed to renewal, restoration, and Resolution. Join us as we begin 2017 with a resolute celebration! To win, comment on this post here.
————————————
Note: People who enter our contests are subscribed to our weekly Thursday events newsletter. You can unsubscribe any time. We do not give your email or info to any third party unless needed to collect tickets or prizes when you have won a contest.
————————————
Our new Portland Events App for PDX Pipeline is now available for iPhones, Android phones and iPads!
Now, you can have all of the great Portland events from our website in the palm of your hand when you're out on the town.
Download the App for iPhone here
Download the App for Android here
–————————————
—————————————————–