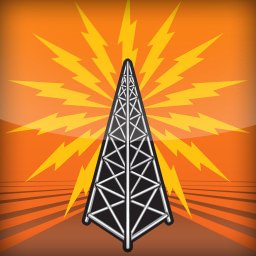 Pipeline is once again giving away many Portland event tickets this weekend including Joy Rocks, Escape Room, John Mayall & more.

————————————
Win a Quest ($49): Discover Portland's Spooky Side w/ Urban Adventure Quest's Amazing Scavenger Hunt Adventure Over Halloween!
For Halloween, treat the whole family to a city wide scavenger hunt with Urban Adventure Quest, which turns Portland into a giant game board! To win, comment on this post here.
————————————
Win Tickets ($90): Unravel the Wizard's Secrets of Alchemy to Escape The Wizard's Lair Before it's Too Late w/ Escapism Portland's Newest Room!
Escapism Portland is proud to introduce our fifth and newest escape room experience, the Wizard's Lair. Now for up to 12 people – it is bigger, better and with some amazing new props! To win, comment on this post here.
———————————————
Win Tickets ($24): Portland Storytellers' Guild Presents Stone Soup @ Hipbone Studio | An Evening of Nourishment for the Soul (November 5)
Come listen as storytellers Gretchen Peterson, Julie Strozyk, Pam Maben, and Maura Doherty stir up an evening of nourishment for the soul…without a doubt, you will leave well fed. To win, comment on this post here.
———————————————
Win Tickets ($40): Ecstatic Fire IV: SPACE COWBOY! @ Bossanova Ballroom | Two Shows, Costume Contest, Fire Theater (November 5)
Ecstatic Fire is thrilled to bring you another FIRE THEATRE adventure – Space Cowboy! An intergalactic excursion through the universe! We are equally excited to be offering two options to see the show! An earlier, family friendly all ages showtime and a later, 21+ show. To win, comment on this post here.
———————————————
Win Early Bird Tickets ($40): NW'S LARGEST Garage Sale & Vintage Sale @ Clark County Event Center | Featuring 500+ Booths (November 5)
Win Tickets ($24): Hell Hath No Funny! Comedy Showcase @ Alberta Street Pub | Featuring the Funniest Ladies in the Business, Hosted by Becky Braunstein (November 5)
Join Siren Nation for their bi-annual comedy show featuring some of the funniest ladies in the business! To win, comment on this post here.
———————————————
Win Tickets ($42): Beloved Presents Random Rab @ Star Theater | Dance, w DJ Muse & Lemurr (November 5)
Emerging from his own distinct corner of the West Coast electronic music scene, Random Rab offers a powerful and unique contribution to sonic exploration. Often referred to as "The Master of Emotion" his music is patently beautiful and melodic. With diverse influences ranging from trip- hop, classical and Arabic to bass driven compositions, his songs are considered anthemic and timeless. To win, comment on this post here.
———————————————
Win Tickets ($40): Darlingside @ Alberta Rose Theatre | w/ Frances Luke Accord, Indie, Folk, Banjo, 12-String Guitar, Organ (November 5)
"Pesticide is used to kill pests. Fratricide is when you kill your brother," explains Darlingside's Dave Senft. "A former teacher of ours used to say 'kill your darlings,' which is to say, if you fall in love with something you've written you should cross it out. We like that idea and we thought a good name for it might be 'darlingcide', but we changed the 'c' to an 's' because we're not super into death." To win, comment on this post here.
———————————————
Win Tickets ($20): Jujuba @ The Goodfoot | Funk, 11 Piece Afrobeat Ensemble Featuring Master Drummer Nojeem Lasisi (November 5)
12 years and hundreds of shows later, Jujuba continues to whip crowds into a dancing frenzy with their explosive live shows. Led by master talking drummer, Nojeem Lasisi (King Sunny Ade), the ten piece band straddles the line between Afrobeat and juju. A full horn line, rubbery bass and intricate percussion breaks combine to make Jujuba shows a can't miss good time! To win, comment on this post here.
———————————————
Win Tickets ($30): Butch & Rory Hancock @ The Old Church | Americana, Folk (November 6)
Butch Hancock has been called "one of the finest songwriters of our time" and is acknowledged by his peers as one of the premier Texas singer-songwriters. His lyrics are ingenious, excelling in metaphor and irony and displaying a world-weary trait, just as he is a master of seeing the miracle in the ordinary. His lyric style has often been compared with that of Bob Dylan, and his songs have been sung by the likes of Emmylou Harris. To win, comment on this post here.
———————————————
Win Tickets ($70): John Mayall @ Aladdin Theater | "The Godfather of British Blues," Rock (November 7)
For over 50 years, John Mayall has served as a pioneer of blues music, rightly earning him the title, "The Godfather of British Blues." In 2013, John signed with producer Eric Corne's label, Forty Below Records, and has since been experiencing a true artistic and career renaissance. To win, comment on this post here.
———————————————
Win Tickets ($40): CRIMINAL @ Revolution Hall | A Podcast About Crime, A New Take on True Crime (November 9)
CRIMINAL is a podcast about crime. Stories of people who've done wrong, been wronged, or gotten caught somewhere in the middle. A new take on true crime from Phoebe Judge, Lauren Spohrer, and Eric Mennel. To win, comment on this post here.
———————————————
Win Tickets ($20): DJ Spooky's Heart of a Forest Tour @ World Forestry Center | Live Mix of Recorded and Electronic Music w/ Beautiful Aerial Footage of Oregon Forests (November 9)
New York based composer, artist and author Paul D. Miller aka DJ Spooky will take his high-energy performance of "Heart of a Forest" to Portland November 9, 7 p.m. hosted by World Forestry Center To win, comment on this post here.
———————————————
Win Tickets ($84): Acoustic Guitarist Leo Kottke @ Aladdin Theater | Blues, Jazz, Folk, Grammy Nominee (November 10)
Acoustic guitarist Leo Kottke was born in Athens, Georgia, but left town after a year and a half. Raised in 12 different states, he absorbed a variety of musical influences as a child, flirting with both violin and trombone, before abandoning Stravinsky for the guitar at age 11. To win, comment on this post here.
———————————————
Win Tickets ($24): The Broadcast: Live Storytelling Event @ Alberta Street Pub | "Winners & Losers," Women Storytellers (November 10)
Featured storytellers: Jocelyn Seid, Charise Harper, Reba Sparrow and Blanca Stacey Villalobos! To win, comment on this post here.
———————————————
Win Tickets ($70): Grammy Nominee Iris Dement @ Aladdin Theater | Country, Folk, Alternative (November 11)
Iris DeMent says of that elusive inspirational spark, "I didn't know when or if I'd make another record. I gave up on trying to steer it or force it and decided to just make myself available in my heart and mind as much as I could and leave the rest up to fate." To win, comment on this post here.
———————————————
Win Tickets ($50): Heartbeat Silent Disco "Mystery Ship" Masquerade Party w/ Portland Spirit | 6 DJs, 3 Channels, 3 Floors, Cocktails, & Food (November 11)
We will be gathering on Friday November 11th to mix, mingle and do the dance of mystery aboard The Portland Spirit. Enjoy 3 floors of food, drink and music while we float down the Willamette River. This is a Masquerade party so get or make your mask now if you do not have one already and feel free to bring back some of that Halloween Costume. To win, comment on this post here.
———————————————
Win Tickets ($80): Joy Rocks – 80's Prom! @ Castaway PDX | 80s Video Dance Attack, Food, Drinks, Benefit for Children's Cancer Association (November 11)
Featuring 80's Video Dance Attack, light food by Pearl Catering, and drinks by 10 Barrel, Tito's Vodka, Jevo (gelatin shots!), and Legacy Whiskey. To win, comment on this post here.
———————————————
Win Tickets ($47): Rising Appalachia @ Crystal Ballroom | 2016 Resiliency Fall Tour w/ Dustin Thomas & Other Special Guest (November 11)
Rising Appalachia brings to the stage a collection of sounds, stories, and songs steeped in tradition and a devotion to world culture. Intertwining a deep reverence for folk music and a passion for justice, they have made it their life's work to sing songs that speak to something ancient yet surging with relevance. Whether playing at Red Rocks or in rail cars, at Italian street fairs or to Bulgarian herbalists, this fiercely independent band has blazed a unique and colorful path across the globe. 11 years into their movement, Rising Appalachia believes that the roots of all these old songs are vital to our ever evolving soundscape. To win, comment on this post here.
————————————
Win a Ticket ($35): Star Shopping: Your Astrological Gift-Giving Guide w/ Seagrape Bath + Body (December 1)
While gifting to friends and family may seem like a chore, why not use the handy tool of astrology to remove mental roadblocks while avoiding stampedes at big box stores and the anxiety of that package left on your rainy stoop? To win, comment on this post here.
————————————
Note: People who enter our contests are subscribed to our weekly Thursday events newsletter. You can unsubscribe any time. We do not give your email or info to any third party unless needed to collect tickets or prizes when you have won a contest.
————————————
Our new Portland Events App for PDX Pipeline is now available for iPhones, Android phones and iPads!
Now, you can have all of the great Portland events from our website in the palm of your hand when you're out on the town.
Download the App for iPhone here
Download the App for Android here
–————————————
—————————————————–