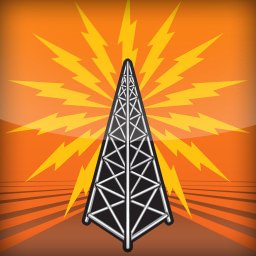 Pipeline is once again giving away many Portland event tickets this weekend including Halloween Parties, Escape Room, Blizen Trapper & more.

————————————
Win a Quest ($49): Discover Portland's Spooky Side w/ Urban Adventure Quest's Amazing Scavenger Hunt Adventure Over Halloween!
For Halloween, treat the whole family to a city wide scavenger hunt with Urban Adventure Quest, which turns Portland into a giant game board! To win, comment on this post here.
————————————
Win Tickets ($90): Unravel the Wizard's Secrets of Alchemy to Escape The Wizard's Lair Before it's Too Late w/ Escapism Portland's Newest Room!
Escapism Portland is proud to introduce our fifth and newest escape room experience, the Wizard's Lair. Now for up to 12 people – it is bigger, better and with some amazing new props! To win, comment on this post here.
————————————
Win Tickets ($128): Tony Starlight's & the Nu Wavers '80s Halloween Costume Party | Costume Contest, Dinner, Discount (October 28)
Tony Starlight Showroom, Portland's Premier Dinner and Show club is offering 20% off tickets to the Friday October 28th '80s Halloween Experience. Tony and the Nu Wavers team up for this special Halloween edition of the show, and will be handing out prizes for the best '80s influenced costumes. Through music and monologue Tony takes you through his personal love/hate relationship with the fashion, style and music of the '80s. The second set is a full-on '80s dance party with Tony and the Nu Wavers. Totally! To win, comment on this post here.
————————————
Win Tickets ($50): Bollywood Horror XIV 2016 Halloween Costume Dance Party w/ DJs Anjali & The Incredible Kid @ Portland's Analog Theater | Costume Contest, Percussionist Adam McCollom, Prizes, Psychedelic Visuals (October 29)
The longest-running Bollywood Halloween party in the world is a Portland original, a wild dance party celebrating fourteen years of raucous costumed merriment hosted by DJ Anjali and The Incredible Kid. The centerpiece of every Bollywood Horror is the costume contest hosted by Anjali with fabulous prizes from rad local businesses for the best costumes. Featuring only the wickedest beats from the subcontinent: cower at the thundering dhols, shiver at the piercing wails of Bollywood divas. To win, comment on this post here.
————————————
Win Tickets: Halloween Party Get on Up @ The Goodfoot | w/ Takimba and Friends— The Monster Mash Version, Costumes, Funk, Hip Hop (October 29)
The Melting Pot's Takimba and his DJ crew return for the newest installment of "Get On Up", this one Halloween- themed. Expect remixes, mash-ups and originals covering funk, West Coast Bass, hiphop, soul and whatever ghoulish beats they can dig from the crates! $7, $5 with a costume! To win, comment on this post here.
———————————————
Win Tickets ($54): Blitzen Trapper – Songbook: A Night of Stories and Songs @ Revolution Hall | w/ Sera Cahoone, Rock & Roll (October 29)
Over the course of 15 years and seven full-length albums, Blitzen Trapper has crafted one of the more compelling and varied catalogs in contemporary rock and roll. To win, comment on this post here.
———————————————
Win Tickets ($30): Halloween Jai Ho! Bollywood Thriller Dance @ The Raven | Costume Contest, Flash Mob Thriller Dance, $1,000+ in Prizes (October 29)
Bollywood Dreams Entertainment Presents…
The Biggest International Halloween Dance Party in Portland… THE BOLLYWOOD THRILLER. Hosted by celebrated Bollywood entertainer:Prashant – Singer, Dancer, DJ To win, comment on this post here.
———————————————
Win Tickets ($40): Ra Ra Riot @ Mississippi Studios | Indie Rock, Pop, w/ Hannah Georgas (October 30)
Ra Ra Riot first met seven years ago while attending school in Syracuse, New York, and quickly graduated from basement rehearsals and student dance parties to blog buzz and press acclaim for their debut The Rhumb Line. After extensive touring for their meticulously recorded second record The Orchard and some membership changes, Ra Ra Riot decided to mix things up for their album Beta Love, leaving upstate New York for Sweet Tea, the Oxford, MS studio of producer Dennis Herring (Modest Mouse/Elvis Costello/Wavves). To win, comment on this post here.
————————————
Win Tickets ($60): 105.9 The Brew and Mike Thrasher Presents Halloween @ The Hawthorne with Sebastian Bach | Costume Contest, Former Skid Row Frontman (October 31)
Celebrate Halloween at the Hawthorne with 105.9 The Brew and former Skid Row frontman Sebastian Bach! Costume Contest with prizes, drink specials, and more! To win, comment on this post here.
———————————————
Win Tickets ($40): HUMP! Film Festival @ Revolution Hall | The Pacific Northwest's Biggest & Best Amateur-produced Porn Festival (November 4)
What is HUMP!? It's a festival featuring five-minute-or-less films that run the gamut from hardcore to softcore, live action to animation, serious to comic. To win, comment on this post here.
———————————————
Win Tickets ($24): Portland Storytellers' Guild Presents Stone Soup @ Hipbone Studio | An Evening of Nourishment for the Soul (November 5)
Come listen as storytellers Gretchen Peterson, Julie Strozyk, Pam Maben, and Maura Doherty stir up an evening of nourishment for the soul…without a doubt, you will leave well fed. To win, comment on this post here.
———————————————
Win Tickets ($42): Beloved Presents Random Rab @ Star Theater | Dance, w DJ Muse & Lemurr (November 5)
Emerging from his own distinct corner of the West Coast electronic music scene, Random Rab offers a powerful and unique contribution to sonic exploration. Often referred to as "The Master of Emotion" his music is patently beautiful and melodic. With diverse influences ranging from trip- hop, classical and Arabic to bass driven compositions, his songs are considered anthemic and timeless. To win, comment on this post here.
———————————————
Win Tickets ($30): Butch & Rory Hancock @ The Old Church | Americana, Folk (November 6)
Butch Hancock has been called "one of the finest songwriters of our time" and is acknowledged by his peers as one of the premier Texas singer-songwriters. His lyrics are ingenious, excelling in metaphor and irony and displaying a world-weary trait, just as he is a master of seeing the miracle in the ordinary. His lyric style has often been compared with that of Bob Dylan, and his songs have been sung by the likes of Emmylou Harris. To win, comment on this post here.
———————————————
Win Tickets ($47): Rising Appalachia @ Crystal Ballroom | 2016 Resiliency Fall Tour w/ Dustin Thomas & Other Special Guest (November 11)
Rising Appalachia brings to the stage a collection of sounds, stories, and songs steeped in tradition and a devotion to world culture. Intertwining a deep reverence for folk music and a passion for justice, they have made it their life's work to sing songs that speak to something ancient yet surging with relevance. Whether playing at Red Rocks or in rail cars, at Italian street fairs or to Bulgarian herbalists, this fiercely independent band has blazed a unique and colorful path across the globe. 11 years into their movement, Rising Appalachia believes that the roots of all these old songs are vital to our ever evolving soundscape. To win, comment on this post here.
————————————
Win a Ticket ($35): Star Shopping: Your Astrological Gift-Giving Guide w/ Seagrape Bath + Body (December 1)
While gifting to friends and family may seem like a chore, why not use the handy tool of astrology to remove mental roadblocks while avoiding stampedes at big box stores and the anxiety of that package left on your rainy stoop? To win, comment on this post here.
————————————
Note: People who enter our contests are subscribed to our weekly Thursday events newsletter. You can unsubscribe any time. We do not give your email or info to any third party unless needed to collect tickets or prizes when you have won a contest.
————————————
Our new Portland Events App for PDX Pipeline is now available for iPhones, Android phones and iPads!
Now, you can have all of the great Portland events from our website in the palm of your hand when you're out on the town.
Download the App for iPhone here
Download the App for Android here
–————————————
—————————————————–