From our sponsors: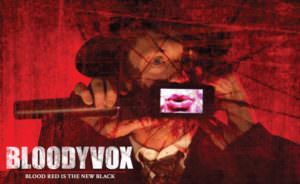 BLOODYVOX: Blood Red is the New Black
October 20, 21, 22, 27, 28, 29, 2016
Oct. 20, 21, 22 – 7pm
Oct. 27, 28, 29 – 7pm
Oct. 21, 22, 27, 28 – 9pm
Oct. 29 – 2pm
More info: bodyvox.com
Bodyvox Dance Center
1201 NW 17th Ave, Portland, OR 97209
Our favorite holiday celebration returns with a promised transfusion of new work. Start with a group of beautiful and talented dancers, add a hint of Hitchcock, a touch of Vampire, top it off with a healthy dose of ghosts and zombies and you get BloodyVox, a dance theater experience that mimes cinema, folklore and our collective nightmares to bring the season of spirits and All Hallows Eve to life.
Funny, bloody, and full of great dancing, this is Halloween as only BodyVox can imagine it. This delightfully creepy show is a must see for the entire family!