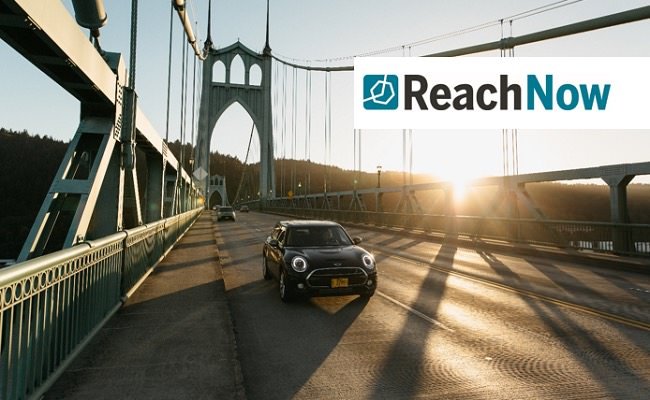 From our sponsors:

Experience ReachNow CarSharing with $20 in credits
Use Promocode PIPELINE to earn $20 in Driving Credit at reachnow.com
Take your first drive on us with $20 of driving credit!
A new kind of car sharing has just arrived in Portland! Meet ReachNow, affordable car sharing with premium vehicles. ReachNow offers a fleet of BMW 3 Series and MINI Cooper 2-door and MINI Clubman all-wheel drive vehicles, all available at only $0.41 per minute.
Register
Quickly register via our iOS or Android App, most members are approved and able to drive in just 5 minutes.
Drive
Locate the nearest available vehicle via our App, reserve it for 30 minutes at no-charge. Unlock the vehicle via the App and you're on your way – no card needed!
Drop
Park and end your trip in any legal parking space within our Home Area, which covers most Portland neighborhoods. Parking is on us.
$20 of driving credit, on us. Enter promo 'PIPELINE' in the 'Promos' section of the app. Hurry and take a drive, these credits expire on November 30, 2016.*