From our sponsors: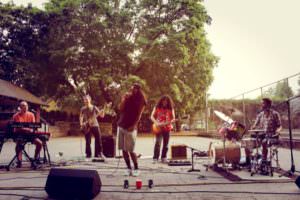 ADDverse Effects
A Good Problem To Have Album Release
October 19, 2016
9 p.m. | $7 | 21+
More info: Facebook
Goodfoot Pub & Lounge
2845 SE Stark St, Portland, Oregon 97214
The time has finally come ya'll!!!! 4 years of bandhood, 100's of shows played, 1000's of faces rocked, 2 years spent working on this album in 2 different states, and it all comes down to this 1 show! Telling you how stoked we are for this moment or even how incredible the album sounds just will not do it justice! This is something you have to experience to believe. So please join us for the release of 'A Good Problem To Have' our debut full length 13 track, 64 minute, Hip-Hop head popping, album.
We put together damn near the flyest bill a Wednesday night in Portland has ever seen with performances from the always soulful Tribe Mars & the polyrhythmic other-worldly head banging ear candy of Human Ottoman as well as your's truly. We'll have the new album for sale as well as a slew of new merch waiting to be worn and torn! Thank you all for your support. See you at Goodfoot Pub & Lounge Wednesday Oct. 19th, 2016