We are giving away a pair of tickets to The Portland Mercury Presents…The I, Anonymous Show! @ The Secret Society on October 17. To win, comment on this post why you'd like to attend. Winner will be drawn and emailed Friday, October 14.
———————————————
From our sponsors: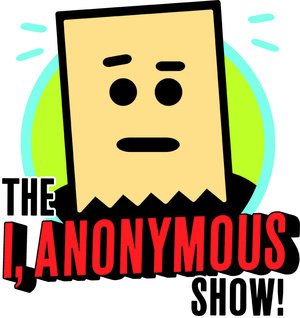 The Portland Mercury Presents…The I, Anonymous Show! feat. Bri Pruett, JoAnn Schinderle, Whitney Streed, & Jason Traeger
October 17, 2016
Doors: 7 pm / Show: 7:30 pm | $10 ADV, $15 Doors | 21+
More info: secretsociety.net
The Secret Society
116 NE Russell St, Portland, Oregon 97212
The long-running Portland Mercury column "I, Anonymous" is famous for allowing readers to send in their most whacked-out rants and confessions—anonymously and without being judged. NO LONGER! In "The Portland Mercury Presents: The I, Anonymous Show" host Bri Pruett will read some of the wildest, uncensored I, Anonymous submissions ever, which will then be judged by our hilarious jury. Watch some of the funniest people alive judge the most awful people ever for your fun and enjoyment!
Bri Pruett
Bri Pruett is a stand-up comic and improviser from Portland, Oregon. She's appeared at the Bridgetown Comedy Festival, the All Jane No Dick comedy festival, the Seattle International Comedy Competition, San Francisco Sketch Fest and Bumbershoot. She makes regular appearances at Helium Comedy Club, Curious Comedy Theater, and other Portland showcases.
She's a fierce ally of Action/Adventure Theater, a non-profit independent theater and black box venue in Southeast Portland. She appeared in Action/Adventure's celebrated, long-running, improvised serial: Fall of the House. A/A also produced an original Sketch Show: Making Sex, which local press said Bri showed "razor sharp comic timing." Oh yeah. She's the comedy sidekick, writer, and co-creator of Late Night Action with Alex Falcone, a live, talk/variety show. Along with comedy buddies Alex Falcone, Curtis Cook and Anthony Lopez she is the power quartet behind weekly comedy showcase Earthquake Hurricane.
She has a background in improv and teaches these skills at Curious Comedy Theater where she's a regular player with improv singing-ensemble: Pipes.
She frequently lends her time as a comedian and MC to several non-profit organizations: NARAL Pro-Choice Oregon, Planned Parenthood advocates of Oregon, and JOIN. She's also the regular host of the Museum Mash-up discussion series at The Portland Art Museum.
She is a Karaoke Jockey extraordinaire at the Boiler Room in old town, Portland.
Bri is a monthly contributor to the ever popular Portland Mercury, Blogtown, USA, with her sex and dating column: Let's Do It! with Bri Pruett.
Willamette Week named her one of the Funniest 5 Comedians in Portland. Aw, thanks guys!
Joann Schinderle
JOANN SCHINDERLE hails from the upper Midwest, and despite being a Portlander now, will probably never lose her "hot dish" accent. (Hotdish ingredients include but are not limited to: ground beef, canned vegetables, canned soup, cheese, and tater tots.) For the past year JoAnn has been making strides in Portland's thriving comedy scene by way of stand-up and improv. As a stand-up, her humor is relatable, snarky, and has a storytelling style that will make you feel like she's your best friend letting you in on a secret. As an improviser and member of the Curious Comedy House Team ensemble, she creates big characters and will "yes and" the shit out of you. JoAnn's performed both mediums at venues in Chicago (Second City Training Center) Minneapolis (Acme Comedy Club), and all around Portland (Curious Comedy Theater, Helium Comedy Club, Brody Theater, and FunHouse Lounge.) If you enjoy friendly banter you can follow JoAnn on twitter @joannlizabeth.
Whitney Streed
Whitney Streed does comedy because it is the only way to make puns feel like art. Whitney performs and produces shows all over the Pacific Northwest, including the exciting new comedy game show Rants Off/ Dance Off, and can seen playing a feminist and potential home-buyer on IFC's hit show Portlandia. Festival appearances include Bumbershoot, Seattle SketchFest, All Jane No Dick, and the Bridgetown Comedy Festival.
Jason Traeger
Jason Traeger has been called "the hot, new 40-something face of Portland Stand-up" Two years after his arrival on the scene his friendly, lysergic style earned him a spot as a finalist in Helium Comedy Club's 2014 Portland's Funniest Person contest. That same year he was invited to curate and host a night of Stand-up for the TBA:14 Festival, the city's premiere arts event. During his run hosting the "Get up, Stand up" series at Mississippi Studios, Jason shared the stage with some of the best and brightest comics working today. In addition to his comedy, Traeger works as a visual artist and photographer. Over the course of two years he has collected more than 2,000 of his photos of the scene on his blog, Portland Stand-up Comedy Photo Album.
Whitney Streed cares about you and wants you to be happy.