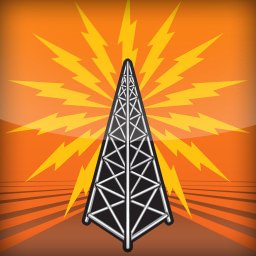 Pipeline is once again giving away many Portland event tickets this weekend including Disney On Ice, Rising Appalachia, Fresh Hops Flights & more.

———————————————
Win Beer Flight: Fresh Hops Beer Flights are Now Available @ Hawthorne Hophouse & 15th Avenue Hophouse!
Fresh hop beers are in. We're going to have 10-12 fresh hop kegs on at each Hophouse over the next week or two. Don't want to go to a festival but still want to try a lot of different fresh hop beers? Come on down to the Hophouses, flight of six fresh hop beers for ten bucks. To win, comment on this post here.
———————————————
Win Tickets ($70): The Clark County ScareGrounds Haunted Attraction | Featuring 4 Haunted Houses, Scream Parlor, Midway & Exhibits & More!
Featuring FOUR all new Haunted Houses, the Scream Parlor, Midway & Exhibits, Photo ops, and GHOULS GALORE with the largest cast in the area! The ScareGrounds is the #1 destination for a scary-good time this October. To win, comment on this post here.
———————————————
Win Tickets ($50): Grammy Winner Jerry Douglas Band @ Revolution Hall | Bluegrass, Country (October 7)
Dobro master and 13-time Grammy winner Jerry Douglas is to the resonator guitar what Jimi Hendrix was to the electric guitar: elevating, transforming, and In addition to being widely recognized as the foremost master of the Dobro, Jerry Douglas is a freewheeling, forward-thinking recording artist whose output incorporates elements of bluegrass, country, rock, jazz, blues and Celtic into his distinctive musical vision. Called "dobro's matchless contemporary master," by The New York Times, thirteen-time Grammy winner Jerry Douglas is one of the most innovative recording artists in music, both as a solo artist and member of groundbreaking bands including J.D. Crowe & the New South, the Country Gentlemen, Boone Creek, and Strength In Numbers. Douglas' distinctive sound graces more than 1500 albums, including discs released by Garth Brooks, Paul Simon, James Taylor, Elvis Costello, Earl Scruggs, and Ray Charles, among many others. To win, comment on this post here.
———————————————
Win Tickets ($24): The Minus 5 & The Minders Dual Album Release Party! @ The Secret Society | Indie Pop (October 7)
When assembling Dungeon Golds, the Minus 5's Scott McCaughey (Young Fresh Fellows. R.E.M., Baseball Project, Tired Pony, Tuatara, etc.) leaned towards songs that have made their way into the band's recent live sets, with the thought that "it'd be a good time to go out and perform them," offers the indie pop/rock collective's captain. Artfully curated, by McCaughey, from the extremely limited edition (750 copies) Record Store Day 2014 vinyl only boxed set, Scott The Hoople In The Dungeon Of Horror, the tracks were recorded primarily in The Dungeon, McCaughey's basement studio. In the process of compiling these tracks, McCaughey could not resist reworking several of the songs. As a result, the album features six altered, edited or enhanced mixes/versions from those that appeared on the boxed set. To win, comment on this post here.
———————————————
Win Tickets ($20): Handmade Bike & Beer Festival @ The North Warehouse | Bike Show, 20+ Beers, Family Friendly (October 7 & 8)
The Handmade Bike & Beer Festival brings together two of Portland's favorite passions in one artisan event. The ninth annual festival will take place Oct. 7 and 8 at The North Warehouse, 723 N Tillamook St. Hours are 5pm to 9pm on Friday and 10am to 8pm on Saturday. To win, comment on this post here.
———————————————
Win Tickets ($90): Snap Judgement @ Revolution Hall | Featuring the World's Finest Storytellers, Storytelling With A Beat (October 8)
Snap Judgment is the storytelling phenomena electrifying audiences nationwide. Created by Glynn Washington, produced by WNYC, and launched on NPR stations five years ago, Snap delivers a raw, intimate, musical brand of narrative — daring audiences to see the world through the eyes of another. Snap Judgment LIVE features the world's finest storytellers, on stage, backed by Snap Judgment band. To win, comment on this post here.
———————————————
Win Tickets ($36): Back Fence PDX: Russian Roulette @ Disjecta | Live storytelling. No lies. No notes. No time. (October 8)
Russian Roulette begins with a full wheel of juicy story prompts. One of the 8 storytellers will be randomly drawn. They spin the wheel to decide the prompt for their story. They can play or pass. If they pass another teller can steal their prompt. Then the risky part…each storyteller has only 5 minutes to come up with a true 5-minute story based on that prompt! It's like we invented a new game called truth AND dare. To win, comment on this post here.
———————————————
Win Tickets ($25): Tropitaal A Desi-Latino Soundclash @ The Goodfoot | Featuring DJs Anjali and The Incredible Kid + Special Guest Bumbac Joe (October 8)
Anjali and The Incredible Kid just won BEST DJ in Willamette Week's Best of Portland Readers' Poll 2016 and Bumbac Joe won Best Local Dance Producer in the Chicago Reader's 2016 poll. To win, comment on this post here.
———————————————
Win Tickets ($44): Tal Wilkenfeld @ Aladdin Theater | Rock, Jazz, Fusion, Blues-rock (October 10)
Tal Wilkenfeld is a musical marvel; the kind of dynamic young talent whose fresh vision and uncanny intuition puts a whole new perspective on an age-old art form. Like a muse-lit meteor, Tal blazed upon the scene as a teen, sitting in with the Allman Brothers within months of her 2006 arrival in New York City. By the end of 2007, she had released her acclaimed instrumental debut, Transformation, hit the road with Chick Corea, appeared on A&E with Herbie Hancock and Wayne Shorter, and joined Jeff Beck's world tour for what culminated in her global breakout moment: Her performance at Eric Clapton's 2007 Crossroads Festival in Chicago, which has generated more than 10 million YouTube hits. To win, comment on this post here.
———————————————
Win Tickets ($30): Tacocat @ Revolution Hall | Post Punk Pop, w/ Cockeye & he Bedrooms (October 12)
One of the weirdest things humans do is to classify half of all humans as niche. As though women's shit isn't real shit—as though menses and horses and being internet-harassed aren't as interesting as beer-farts and monster trucks and doing the harassing. That's why Tacocat is radical: not because a female-driven band is some baffling novelty, but because they're a group making art about experiences in which gender is both foregrounded and neutralized. This isn't lady stuff, it's people stuff. It's normal. It's nothing and everything. It's life. To win, comment on this post here.
———————————————
Win Tickets ($84): Al Stewart & Gary Wright @ Aladdin Theater | w/ The Empty Pockets, Rock, Pop, Psychedelic Rock (October 13)
For a singer and songwriter whose work is suffused with history and detail, Al Stewart follows no creative timetable. It's been 10 years since his last US CD of new material, almost 30 years since his "Year of the Cat" single and album became unforgettable international hits, almost 40 years since his first album was released. Al Stewart is not afraid of time and its passages. To win, comment on this post here.
———————————————
Win Tickets ($100): Oregon Wild Presents Call of the Wild @ Leftbank Annex | Photography Contest, Wine, Cocktails, Music by Hip Hatchet, Food, Auctions & More! (October 14)
Call of the Wild is an outdoors-inspired benefit for Oregon Wild that celebrates all the fantastic wild places in Oregon and helps us continue to be a strong advocate for places like Mount Hood, Crater Lake, and the Columbia River Gorge, as well as for wildlife, like salmon and gray wolves. To win, comment on this post here.
————————————
Win Tickets ($64): Portland'5 Presents Broadway's Next Hit Musical @ Winningstad Theatre | Every Song Fresh, Every Night Improvised, Unscripted (October 14-15)
Every song is fresh. Every scene is new. Every night is different. It's all improvised and it's all funny. To win, comment on this post here.
————————————
Win Tickets ($70): Ralphie May @ Aladdin Theater | w/ The Smash Brothers, "Last Comic Standing," Netflix (October 15)
For 25 years now, Ralphie May has appeared at the biggest venues, slayed every late-night audience multiple times, recorded a special for every comedy-loving network on television, traveled the world for the USO and reached the level of popularity few standup comedians have attained. To win, comment on this post here.
———————————————
Win Tickets ($92): Disney On Ice Presents Worlds of Enchantment @ Moda Center | Featuring Magical Moments From Frozen, Cars, Toy Story, The Little Mermaid & More! (October 20-23)
Rev up for non-stop family fun with four of your favorite Disney stories when Disney On Ice presents Worlds of Enchantment comes to Portland! This action-packed ice spectacular showcases beloved characters from Disney•Pixar's Cars, Toy Story 3, Disney's The Little Mermaid plus the enchanting Academy Award®-winning Frozen. Produced by Feld Entertainment, Disney On Ice presents Worlds of Enchantment is performing from October 20th – 23rd at the Moda Center. To win, comment on this post here.
————————————
Win Tickets ($79): Pet Shop Boys @ Keller Auditorium | British Electro-pop Duo, Daze of The Dead Festival (October 25)
Pet Shop Boys announce the first leg of their "Super" world tour starting on October 21 in Las Vegas. The 27-day run includes shows in the U.S., Canada, Germany, Holland, Denmark and Russia. More dates including U.K. shows will be announced later this year. The band will be playing songs from their storied career as well as their critically acclaimed their new album, Super, out now on x2 Records via Kobalt. To win, comment on this post here.
————————————
Win Tickets ($47): Rising Appalachia @ Crystal Ballroom | 2016 Resiliency Fall Tour w/ Dustin Thomas & Other Special Guest (November 11)
Rising Appalachia brings to the stage a collection of sounds, stories, and songs steeped in tradition and a devotion to world culture. Intertwining a deep reverence for folk music and a passion for justice, they have made it their life's work to sing songs that speak to something ancient yet surging with relevance. Whether playing at Red Rocks or in rail cars, at Italian street fairs or to Bulgarian herbalists, this fiercely independent band has blazed a unique and colorful path across the globe. 11 years into their movement, Rising Appalachia believes that the roots of all these old songs are vital to our ever evolving soundscape. To win, comment on this post here.
————————————
Win a Ticket ($35): Star Shopping: Your Astrological Gift-Giving Guide w/ Seagrape Bath + Body (December 1)
While gifting to friends and family may seem like a chore, why not use the handy tool of astrology to remove mental roadblocks while avoiding stampedes at big box stores and the anxiety of that package left on your rainy stoop? To win, comment on this post here.
————————————
Note: People who enter our contests are subscribed to our weekly Thursday events newsletter. You can unsubscribe any time. We do not give your email or info to any third party unless needed to collect tickets or prizes when you have won a contest.
————————————
Our new Portland Events App for PDX Pipeline is now available for iPhones, Android phones and iPads!
Now, you can have all of the great Portland events from our website in the palm of your hand when you're out on the town.
Download the App for iPhone here
Download the App for Android here
–————————————
—————————————————–