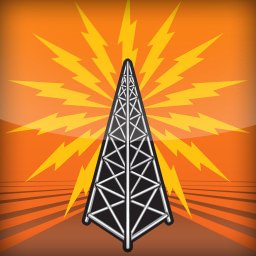 Pipeline is once again giving away many Portland event tickets this weekend including Disney On Ice, Rising Appalachia, Fresh Hops Fest & more.

———————————————
Win Tickets ($90): Unravel the Wizard's Secrets of Alchemy to Escape The Wizard's Lair Before it's Too Late w/ Escapism Portland's Newest Room!
Escapism Portland is proud to introduce our fifth and newest escape room experience, the Wizard's Lair. Now for up to 12 people – it is bigger, better and with some amazing new props! To win, comment on this post here.
————————————
Win Tickets ($50): Jekyll & Hyde The Musical @ Brunish Theatre | A Tale of Two Men, Two Women & A Dark Secret (September 29-October 16)
The epic struggle between good and evil comes to life on stage in the musical phenomenon, Jekyll & Hyde. Based on the classic story by Robert Louis Stevenson and featuring a thrilling score of pop rock hits from multi-Grammy and Tony nominated Frank Wildhorn & double Oscar and Grammy-winning Leslie Bricusse, Jekyll & Hyde has mesmerized audiences the world over. To win, comment on this post here.
————————————
Win Tickets ($30): Tony Starlight vs. Jazz @ Jimmy Mak's | w/ The Todd Marston Quintet, Dinner & Show (September 30)
I feel bad for Jazz and want to give it another chance to defend itself. A special performance of lounge classics Tony Starlight-style. Jazz doesn't stand a chance. To win, comment on this post here.
————————————
Win Tickets ($40): Portland Fresh Hops Beer Fest @ Oaks Amusement Park | Featuring 60 Beers, Food (September 30 – October 1)
The Portland Fresh Hops Fest is a celebration of the annual hop harvest that takes place from mid-August to mid-September in Oregon. This year's 13th annual event will take place Sept. 30 and Oct. 1 at Oaks Amusement Park, 7805 SE Oaks Park Way. Hours are 5pm to 9pm on Friday and 12pm to 8pm on Saturday. The festival features more than 60 Oregon craft beers made with hops that are freshly picked off the vine and used within hours of harvesting. To win, comment on this post here.
————————————
Win Tickets ($24): Portland Funk Fellowship featuring Wil Blades @ The Goodfoot | Organ, Clavinet, Dancing (October 1)
Portland people!! We are doing another hometown FUNK throwdown on Saturday Oct. 1st. To win, comment on this post here.
————————————
Win Tickets ($90): Squeeze @ Revolution Hall | New Wave, Pop Rock, w/ Look Park (October 1)
It's 1973 in South London. Teenage friends Chris Difford and Glenn Tilbrook form the band that will see them dubbed 'The New Lennon and McCartney'. Over 35 years later, with their legacy intact and as vital as it has ever been, Squeeze are still touring and reminding fans worldwide just why they have left such an indelible impression on the UK's music scene. To win, comment on this post here.
————————————
Win Tickets ($50): Crystal Bowersox @ Aladdin Theater | Emotive Folk-Rock-Country, American Idol Season 9 Runner Up (October 1)
Crystal's emotive folk-rock-country style has been catapulted from the cramped coffeehouses and cavernous subway tunnels of Chicago to millions of homes across America when she placed second Season 9 of American Idol. Along with her old soul of a voice, her care-free style and "don't mess with me" attitude set her apart from the other contestants and eventually landed the self-taught songstress performances with the like of the legendary Joe Cocker, Harry Connick, Jr., and Alanis Morrissette. To win, comment on this post here.
————————————
Win Tickets ($24): Portland Storytellers' Guild Dark Moon-Narrow Escapes @ Hipbone Studio | Tales of Troubles (October 1)
Come join us around our virtual fire, sit back and listen as storytellers Anne Rutherford, Norm Brecke, Will Hornyak, Ken Iverson and Barbara Fankhauser conjure tales of troubles met and troubles…well, come and discover the resolutions for yourself. To win, comment on this post here.
————————————
Win Tickets ($20): Heroes and Villains Costume Party @ Dante's | w/ Just People, Sarah Wild, Light Show (October 1)
Don your best Hero or Villain attire and teleport to Dante's for an evening of costumed buffoonery. Just People have been a staple of the North West crime fighting scene for nearly a decade. Hailed as the poor man's Avenger's, Just People will save your kitten from a tree and keep your kids on or off drugs. (Depending on your parenting philosophies) To win, comment on this post here.
————————————
Win Tickets ($34): Elizabeth Cook @ Aladdin Theater | Americana, Old-school Country, Bluegrass, Folk, w/ Lee Harvey Osmond (October 4)
Elizabeth Cook didn't quite know what she was doing. But she knew there were songs, and they had to get out. Six even years since her critically acclaimed Welder, as well as much personal tumult, there were songs that needed to be born. To win, comment on this post here.
————————————
Win Tickets ($46): Andrew W.K. The Power of Partying @ Revolution Hall | Singer, Songwriter, Motivational Speaker, Punk, Rock (October 4)
Andrew W.K. is pleased to announce The Power of Partying, his first nationwide speaking tour, spanning the entire country with stops in all 50 U.S. states. Presented by The Party Party, each evening will be an intimate celebration of discussion, a pep rally for the inner spirit, and an optimistic look at the overwhelming intensity of life. The tour sees Andrew continuing his eternal mission to defend and promote human joy, and the never-ending collective search to find truth through partying. Tickets for all dates go on sale this Friday, July 15, 2016 at 12PM Eastern at AndrewWK.com. To win, comment on this post here.
————————————
Win Tickets ($130): Cocktail Classes w/ New Deal Distillery | Cocktails Made Right, Right From Home! (Wednesdays)
Have fun learning how to prepare, measure, and mix delicious cocktails from behind your home bar. The class will cover cocktail balance basics, as well as the proper equipment and techniques to make the perfect classic cocktails for the Fall and Holiday season. Everyone takes home a FREE bar kit, recipe packet, and great ideas to entertain friends and family. Cheers! To win, comment on this post here.
————————————
Win Tickets ($50): Learn the Sport of Curling! @ Evergreen Curing Club | One Hour Lesson, Play a Game, No Experience Necessary (October 5)
Learn the great Olympic sport of curling! In just under an hour you will learn the intricacies of delivery, sweeping and yelling like a crazy person. Then you'll play an end or two of a game to hone your new skills in this introductory lesson. Check our October calendar for additional Learn-to-Curl dates, or check out our corporate/group events page for information on booking your own lesson or curling party. To win, comment on this post here.
————————————
Win Tickets ($46): Eric Hutchinson – The Anyone Who Knows Me Tour @ Revolution Hall | Pop, Rock, Folk, Guitar & Piano (October 6)
If there is an overriding theme to Eric Hutchinson's career, it is his relentless pursuit of the kind of feel-good music that will make his fans dance and sing while still managing to ponder the beauty and humor that comes from fully experiencing life. This journey had come to a crossroads this past year, as the 35 year-old singer/songwriter/ performer changed management, stripped down his sound and embraced the mantle of producer, all the while spending months working on his fourth studio album, Eric Hutchinson is Pretty Good. To win, comment on this post here.
————————————
Win Tickets ($100+): All Jane Comedy Festival @ Curious Comedy Theater | 5 Days of the Nation's Best & Up-and-Coming Female Comedic Performers Including Maria Bamford (October 5-9)
The fifth annual All Jane Comedy Festival will be held in Portland October 5–9. The five-day event presents a carefully curated blend of the best up-and-coming and nationally headlining female comedic performers from throughout the United States and Canada. To win, comment on this post here.
————————————
Win Tickets ($30): Curtis Eller's American Circus @ The Old Church Concert Hall | Minor Key Concert Series, Showcasing the Best Singer/Songwriters (October 7)
The Minor Key Concert Series at The Old Church was created to showcase the best singer-songwriters this world has to offer. Genres will range, but the stories will linger. Set in Portland's oldest still standing church, you will find yourself set in one of the most intimate venues around. To win, comment on this post here.
————————————
Win Tickets ($70): Greg Brown @ Aladdin Theater | Folk, Guitar, Harmonica (October 7)
Greg Brown's mother played electric guitar, his grandfather played banjo, and his father was a Holy Roller preacher in the Hacklebarney section of Iowa, where the Gospel and music are a way of life. Brown's first professional singing job came at age 18 in New York City, running hootenannies at the legendary Gerdes Folk City. To win, comment on this post here.
————————————
Win Tickets ($40): Villains & Vixens: Musical Cabaret @ Twilight Theater Company | All Your Favorite Evil-doers from Movies, Broadway, TV, Music (October 7-8, 14-15)
Back by popular demand Torchsong Entertainment presents the second annual "Villains & Vixens" spooktacular musical cabaret featuring songs from your favorite evil-doers from TV, movies, musicals, and even the pop/rock music world! To win, comment on this post here.
————————————
Win Tickets ($64): Portland'5 Presents Broadway's Next Hit Musical @ Winningstad Theatre | Every Song Fresh, Every Night Improvised, Unscripted (October 14-15)
Every song is fresh. Every scene is new. Every night is different. It's all improvised and it's all funny. To win, comment on this post here.
————————————
Win Tickets ($92): Disney On Ice Presents Worlds of Enchantment @ Moda Center | Featuring Magical Moments From Frozen, Cars, Toy Story, The Little Mermaid & More! (October 20-23)
Rev up for non-stop family fun with four of your favorite Disney stories when Disney On Ice presents Worlds of Enchantment comes to Portland! This action-packed ice spectacular showcases beloved characters from Disney•Pixar's Cars, Toy Story 3, Disney's The Little Mermaid plus the enchanting Academy Award®-winning Frozen. Produced by Feld Entertainment, Disney On Ice presents Worlds of Enchantment is performing from October 20th – 23rd at the Moda Center. To win, comment on this post here.
————————————
Win Tickets ($79): Pet Shop Boys @ Keller Auditorium | British Electro-pop Duo, Daze of The Dead Festival (October 25)
Pet Shop Boys announce the first leg of their "Super" world tour starting on October 21 in Las Vegas. The 27-day run includes shows in the U.S., Canada, Germany, Holland, Denmark and Russia. More dates including U.K. shows will be announced later this year. The band will be playing songs from their storied career as well as their critically acclaimed their new album, Super, out now on x2 Records via Kobalt. To win, comment on this post here.
————————————
Win Tickets ($47): Rising Appalachia @ Crystal Ballroom | 2016 Resiliency Fall Tour w/ Dustin Thomas & Other Special Guest (November 11)
Rising Appalachia brings to the stage a collection of sounds, stories, and songs steeped in tradition and a devotion to world culture. Intertwining a deep reverence for folk music and a passion for justice, they have made it their life's work to sing songs that speak to something ancient yet surging with relevance. Whether playing at Red Rocks or in rail cars, at Italian street fairs or to Bulgarian herbalists, this fiercely independent band has blazed a unique and colorful path across the globe. 11 years into their movement, Rising Appalachia believes that the roots of all these old songs are vital to our ever evolving soundscape. To win, comment on this post here.
————————————
Win a Ticket ($35): Star Shopping: Your Astrological Gift-Giving Guide w/ Seagrape Bath + Body (December 1)
While gifting to friends and family may seem like a chore, why not use the handy tool of astrology to remove mental roadblocks while avoiding stampedes at big box stores and the anxiety of that package left on your rainy stoop? To win, comment on this post here.
————————————
Note: People who enter our contests are subscribed to our weekly Thursday events newsletter. You can unsubscribe any time. We do not give your email or info to any third party unless needed to collect tickets or prizes when you have won a contest.
————————————
Our new Portland Events App for PDX Pipeline is now available for iPhones, Android phones and iPads!
Now, you can have all of the great Portland events from our website in the palm of your hand when you're out on the town.
Download the App for iPhone here
Download the App for Android here
–————————————
—————————————————–