We are giving away a pair of tickets to Sara Watkins @ Aladdin Theater on September 16. To win, comment on this post why you'd like to attend. Winner will be drawn and emailed Friday, September 16.
———————————————
From our sponsors: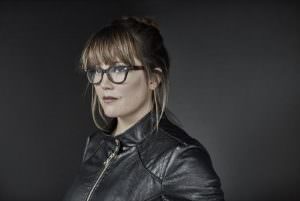 Sara Watkins
September 16, 2016
Doors 7 p.m., Show 8 p.m. | $20 ADV / $23 DOS | Minors OK w/ Guardian
Tickets: aladdin-theater.com
Aladdin Theater
3017 SE Milwaukie Ave, Portland, OR 97202
"This is a breakup album with myself…" says Sara Watkins of her third solo record, Young in All the Wrong Ways. Writing and recording these ten intensely soul-baring songs was a means for her to process and mark the last couple years, which have been transformative. "I looked around and realized that in many ways I wasn't who or where I wanted to be. It's been a process of letting go and leaving behind patterns and relationships and in some cases how I've considered myself. What these songs are documenting is the turmoil you feel when you know something has to change and you're grappling with what that means. It means you're losing something and moving forward into the unknown."
That sense of possibility infuses the songs on Young in All the Wrong Ways with a fierce and flinty resolve, which makes this her most powerful and revealing album to date. In some ways it's a vivid distillation of the omnivorous folk-pop-bluegrass-indie-everything-else Watkins made with Nickel Creek, yet she makes audacious jumps that push against expectations in unexpected ways. These songs contain some of the heaviest moments of her career, with eruptions of thrumming B3 organ and jagged electric guitar. But it's also quiet, vulnerable, tenderhearted. In other words, bold in all the right ways.
Recently Watkins found herself without a manager at the same time she was leaving the label that released her first two solo albums. For many artists that might be the worst possible time to enter the studio, but working without a net invigorated Watkins. It was important for her to document this time in her life when she was between professional contracts: free from the weight of obligation to anyone but herself. In that regard the tumultuous title track sounds like the first song of the rest of her life. Her backing band create a violent clamor, with Jon Brion's sharp stabs of electric guitar punctuating the din and Jay Bellerose's explosive drumming ripping at the seams of the song. In the chaos, however, Watkins finds clarity: "I've got no time to look back, so I'm going to leave you here," she sings, with new grit and fire in her voice. "I'm going out to see about my own frontier."
Fittingly, Watkins wrote or co-wrote every song on Young in All the Wrong ways—a first for her. Her previous albums have featured well-chosen covers that compliment her own songs and showcase her interpretive abilities. "I love singing other people's songs, and originally I did plan to have a couple of covers on the album. But as we were recording and getting a picture of how everything fit together, it became apparent that the covers really stood apart from the story that was taking shape. I felt like I just had a little bit more to say. Everything is coming from me, so there's a unified perspective on this album that's different from what I've done before."