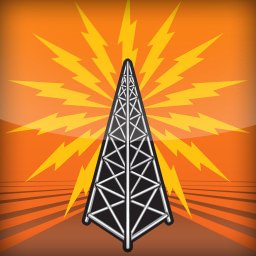 Pipeline is once again giving away many Portland event tickets this weekend including Disney On Ice, Rising Appalachia, Pet Fete & more.

———————————————
Win Tickets ($90): Unravel the Wizard's Secrets of Alchemy to Escape The Wizard's Lair Before it's Too Late w/ Escapism Portland's Newest Room!
Escapism Portland is proud to introduce our fifth and newest escape room experience, the Wizard's Lair. Now for up to 12 people – it is bigger, better and with some amazing new props! To win, comment on this post here.
————————————
Win Tickets, ($49): Discover Portland's Hidden Mysteries w/ Urban Adventure Quest's Amazing Scavenger Hunt Adventure!
Treat the whole family to a city wide scavenger hunt with Urban Adventure Quest, which turns Portland into a giant game board! To win, comment on this post here.
————————————
Win Weekend Passes ($120): Mount Angel Oktoberfest | Beer, Cider, Wine, Oregon's Favorite Biergarten, Sausage, Alpenhorns, Car Show, Bavarian Band (September 15-18)
One of the longest standing, best-loved folk festivals in the Northwest, celebrates its 51st celebration from September 15 through September 18, 2016. The Mount Angel Oktoberfest began as a traditional fall festival to celebrate the bounty of the earth and the goodness of creation. To win, comment on this post here.
————————————
Win Tickets ($25): FIFTY – A Possible History of Dance Music (1960s-Present) @ Holocene | Featuring DJs Cooky Parker, Freaky Outty & Gregarious (September 16)
Join DJs Cooky Parker, Freaky Outty and Gregarious for a party looking back on the last 5 decades of dance music. To win, comment on this post here.
————————————
Win Tickets ($46): Sara Watkins @ Aladdin Theater | Folk, Bluegrass Pop (September 16)
"This is a breakup album with myself…" says Sara Watkins of her third solo record, Young in All the Wrong Ways. Writing and recording these ten intensely soul-baring songs was a means for her to process and mark the last couple years, which have been transformative. "I looked around and realized that in many ways I wasn't who or where I wanted to be. It's been a process of letting go and leaving behind patterns and relationships and in some cases how I've considered myself. To win, comment on this post here.
————————————
Win Tickets ($36): Walk into Portland's Sinful Past on the Shanghaiers, Saloons & Skullduggery Tour | w/ Kick A** Oregon History Historian Doug Kenck-Crispin (September 17)
Join Historian Doug Kenck-Crispin as we visit locations of famous saloons, bars and bordellos, card rooms and gambling dens, some of which are still in operation today!The tour will meet at Floyd's Coffee at 118 SW Couch St. Feel free to arrive early and have a coffee! The tour will "end" outside of Mary's Club, one of Portland's most hallowed strip clubs*. At the conclusion of the tour, you can join Doug inside for an adult beverage! To win, comment on this post here.
————————————
Win Tickets ($36): Spilt Milk Comedy Showcase @ Secret Society | Hosted by Wendy Westerwelle Featuring Don Frost, Joanie Quinn, Betsy Kauffman & Neeraj Srinivasan (September 17)
Spilt Milk: you'll laugh 'til you cry! is SW Portland's monthly comedy showcase co-founded by comic moms Joanie Quinn and Betsy Kauffman, who started doing stand up as a way to escape domestic "art" and their uterine kin. Spilt Milk has been featuring hot local comics and comedy writers, including winners of Portland's Funniest & Willamette Week's Funniest, to sold out crowds for four years in historic Multnomah Village. To win, comment on this post here.
————————————
Win Tickets ($36): Bruce Campbell: Last Fan Standing @ Revolution Hall | Quiz Show Based on the Stuff of Comic Con (September 17)
Last Fan Standing, is a quiz show based on the stuff of Comic Con – sci-fi, horror, fantasy, and superheroes – "Last Fan Standing" is the ultimate test of pop-culture knowledge. Four fans are put through their paces by host and Con-favorite Bruce Campbell (The Evil Dead, Burn Notice), battling through devilish speed rounds and a nerve-wracking Final Confrontation until only one remains…and a Last Fan Standing is crowned. To win, comment on this post here.
————————————
Win Tickets ($50): Grammy Winner Lee "Scratch" Perry @ Revolution Hall | Dub, Reggae, One of Rolling Stone's 100 Greatest Artists of All Time (September 18)
Producer, mixer and Grammy-winning reggae dub artist, Lee "Scratch" Perry has been overturning tradition and confounding conventional wisdom for more than five decades. In the process, the widely acknowledged father of dub reggae became arguably the first creatively driven, "artist-producer" in modern recorded music. In 2004, Rolling Stone Magazine ranked Perry on their list of the 100 Greatest Artists of All Time. To win, comment on this post here.
————————————
Win Tickets ($150): Neil DeGrasse Tyson @ Keller Auditorium | An Astrophysicist Goes To The Movies (September 20)
Neil deGrasse Tyson was born and raised in New York City where he was educated in the public schools clear through his graduation from the Bronx High School of Science. Tyson went on to earn his BA in Physics from Harvard and his PhD in Astrophysics from Columbia. To win, comment on this post here.
————————————
Win Tickets ($84): Grammy Winner Mary Chapin Carpenter @ Revolution Hall | w/ Rose Cousins, Americana, Country, Soft Rock (September 20)
For nearly thirty years strong, on many albums like Come On Come On, Stones in the Road, Between Here and Gone, and Ashes and Roses, Mary Chapin Carpenter has earned the trust of her audience through her willingness to look deep into herself and share joys and sorrows, good times and bad. That honesty, that quiet fearlessness, reaches a startling new level on The Things That We Are Made Of. These eleven songs communicate with the plain-spokenness of handwritten, heartfelt letters from a confiding friend; this is art without the artifice. The result is music that is likely to be as powerfully moving as any you have ever heard. To win, comment on this post here.
————————————
Win Tickets ($79): O.A.R. & The Hunts @ Crystal Ballroom | American Rock, Folk Pop (September 22)
Classic American author Thomas Wolfe famously stated "you can't go home again,"but don't tell that to the members of O.A.R. On their eighth studio album, THE ROCKVILLE LP, the shape-shifting rock band found that returning home triggered a journey of creative renewal and inspiration. To win, comment on this post here.
————————————
Win Ticket Package ($194+): Northwest Hesh Fest @ Dantes | Music, Red Fang, Uncle Acid & The Deadbeats, Deafhaven & More! (September 22-24)
Northwest Hesh Fest is an music festival that takes place annually in beautiful Portland Oregon. Featuring the most innovative bands from across the globe, specializing in Metal-Doom-Hardcore and Punk. Hesh Fest unifies the people through art, music, experience and community. Elevate the Underground. To win, comment on this post here.
————————————
Win Tickets ($30): "The Mix Tape" @ McMenamins Mission Theater | Featuring Get Rhythm, playing the music of Johnny Cash, Beer From Multiple Breweries (September 23)
#pdxbeergeeks is at it again! They had a dream where their two favorite worlds, craft beer and music, collided and The Mix Tape Series is the result. Each Mix Tape event features invited breweries to make a one-off beer inspired by songs from a chosen artist or band. This go around, their inspiration is the Man in Black, the late, great Johnny Cash. To win, comment on this post here.
————————————
Win Tickets ($150): Animal Aid Presents Pet Fête: Tail Wagging Twenties @ Tiffany Center | Live Music, Food, Drink, Magician, Silent Auction & More! (September 24)
Please join us at Pet Fête, a fabulous gala that celebrates animals and the people they love. Don't miss a Tail Wagging Twenties night of live music from the 20s and 30s, delectable food and drink, and activities including a psychic, pet communicator, and magician. We also have the best silent auction in town and a Wall of Wine raffle. Dress in 1920s attire or your party finest for the old world elegance of the Tiffany Center. To win, comment on this post here.
————————————
Win Tickets ($70): Echo & The Bunnymen @ Crystal Ballroom | 80s New-Wave Legends (September 25)
"'80s new-wave legends Echo And The Bunnymen are still making grand, sweeping, dramatic anthems, and they've got an album full of them called Meteorites" Stereogum To win, comment on this post here.
————————————
Win Tickets ($20): Keep It Like A Secret Comedy @ Jackpot! Recording Studio | Featuring Bri Pruett, Katie Nguyen, Matt Monroe, Marcus Coleman, Dylan Jenkins & More! (September 26)
Keep It Like A Secret is Portland's premier comedy event in a private space! Enjoy a refreshing ale sample from Royale Brewing, tour the world-famous Jackpot! Recording Studio, and enter a free raffle for fun prizes – all while experiencing some of the best comedians our city has to offer, plus a live set from a national performer via Skype. It's a unique night like no other! To win, comment on this post here.
————————————
Win Tickets: Mic Check @ White Eagle Saloon | Last Thursdays, Hip Hop Showcase, Drink Specials (September 29)
Mic Check is a Hip Hop Showcase every last Thursday of the month at White Eagle, with Live performances, drink specials and good vibes! To win, comment on this post here.
————————————
Win Tickets ($60): Dinosaur Jr, Moon Duo @ Crystal Ballroom | Rock Band, Repeat-o Rock (September 29)
Let's face facts — in 2016 it is remarkable that there's a new Dinosaur Jr. album to go ape over. After all, the original line-up of the band (J Mascis, Lou Barlow & Murph) only recorded three full albums during their initial run in the 1980s. Everyone was gob-smacked when they reunited in 2005. Even more so when they opted to stay together, as they have for 11 years now. And with the release of Give a Glimpse, this trio has released more albums in the 21st Century than they did in the 20th. It's enough to make a man take a long, thoughtful slug of maple-flavored bourbon and count some lucky stars. To win, comment on this post here.
————————————
Win Tickets ($40): Villains & Vixens: Musical Cabaret @ Twilight Theater Company | All Your Favorite Evil-doers from Movies, Broadway, TV, Music (October 7-8, 14-15)
Back by popular demand Torchsong Entertainment presents the second annual "Villains & Vixens" spooktacular musical cabaret featuring songs from your favorite evil-doers from TV, movies, musicals, and even the pop/rock music world! To win, comment on this post here.
————————————
Win Tickets ($92): Disney On Ice Presents Worlds of Enchantment @ Moda Center | Featuring Magical Moments From Frozen, Cars, Toy Story, The Little Mermaid & More! (October 20-23)
Rev up for non-stop family fun with four of your favorite Disney stories when Disney On Ice presents Worlds of Enchantment comes to Portland! This action-packed ice spectacular showcases beloved characters from Disney•Pixar's Cars, Toy Story 3, Disney's The Little Mermaid plus the enchanting Academy Award®-winning Frozen. Produced by Feld Entertainment, Disney On Ice presents Worlds of Enchantment is performing from October 20th – 23rd at the Moda Center. To win, comment on this post here.
————————————
Win Tickets ($79): Pet Shop Boys @ Keller Auditorium | British Electro-pop Duo, Daze of The Dead Festival (October 25)
Pet Shop Boys announce the first leg of their "Super" world tour starting on October 21 in Las Vegas. The 27-day run includes shows in the U.S., Canada, Germany, Holland, Denmark and Russia. More dates including U.K. shows will be announced later this year. The band will be playing songs from their storied career as well as their critically acclaimed their new album, Super, out now on x2 Records via Kobalt. To win, comment on this post here.
————————————
Win Tickets ($47): Rising Appalachia @ Crystal Ballroom | 2016 Resiliency Fall Tour w/ Dustin Thomas & Other Special Guest (November 11)
Rising Appalachia brings to the stage a collection of sounds, stories, and songs steeped in tradition and a devotion to world culture. Intertwining a deep reverence for folk music and a passion for justice, they have made it their life's work to sing songs that speak to something ancient yet surging with relevance. Whether playing at Red Rocks or in rail cars, at Italian street fairs or to Bulgarian herbalists, this fiercely independent band has blazed a unique and colorful path across the globe. 11 years into their movement, Rising Appalachia believes that the roots of all these old songs are vital to our ever evolving soundscape. To win, comment on this post here.
————————————
Win a Ticket ($35): Star Shopping: Your Astrological Gift-Giving Guide w/ Seagrape Bath + Body (December 1)
While gifting to friends and family may seem like a chore, why not use the handy tool of astrology to remove mental roadblocks while avoiding stampedes at big box stores and the anxiety of that package left on your rainy stoop? To win, comment on this post here.
————————————
Note: People who enter our contests are subscribed to our weekly Thursday events newsletter. You can unsubscribe any time. We do not give your email or info to any third party unless needed to collect tickets or prizes when you have won a contest.
————————————
Our new Portland Events App for PDX Pipeline is now available for iPhones, Android phones and iPads!
Now, you can have all of the great Portland events from our website in the palm of your hand when you're out on the town.
Download the App for iPhone here
Download the App for Android here
–————————————
—————————————————–