We are giving away a pair of tickets to Spilt Milk Comedy Showcase @ Secret Society on September 17. To win, comment on this post why you'd like to attend. Winner will be drawn and emailed Friday, September 16.
———————————————
From our sponsors: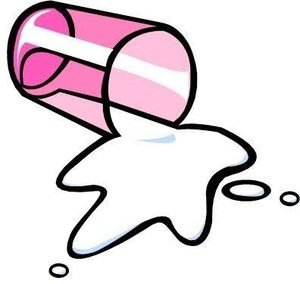 Spilt Milk Comedy Showcase Hosted by Wendy Westerwelle Featuring Don Frost, Joanie Quinn, Betsy Kauffman & Neeraj Srinivasan
September 17, 2016
Doors: 8:30 pm / Show: 9:00 pm | $15 ADV, $18 Doors | 21+
More info: secretsociety.net
The Secret Society
116 NE Russell St, Portland, Oregon 97212
Spilt Milk Comedy Showcase
Spilt Milk: you'll laugh 'til you cry! is SW Portland's monthly comedy showcase co-founded by comic moms Joanie Quinn and Betsy Kauffman, who started doing stand up as a way to escape domestic "art" and their uterine kin. Spilt Milk has been featuring hot local comics and comedy writers, including winners of Portland's Funniest & Willamette Week's Funniest, to sold out crowds for four years in historic Multnomah Village. Spilt Milk Comedy is a hit with audiences who like their comedy on the PG-13 side (clean, but not too clean… kinda clean, like washing that muddy football uniform, but not using Tide with bleach).
Don Frost
Don was doing his laundry one beautiful evening in 2003 and as he loaded his wet clothes into a dryer he noticed a newspaper on the ground with the headline "So you think you are funny?" He grabbed the paper and it listed the open mics around town. Quickly he looked for the show that was going on that evening, he grabbed his wet clothes, drove down to the show, grabbed the microphone and has not put it down since. Within 3 months of starting standup comedy he won an amateur comedy contest, placed top 5 in the Portland Comedy Competition and took first place in it in 2011.
Since then Don has travelled around the country to perform in comedy clubs, casinos, theaters, universities, private parties, state prisons and even alpaca farms. Don never shies away from helping charities with his comedy; he has helped raise over $35,000 at various benefit events.
He was raised in a small town in the middle of Nevada, surrounded by nothing but desert and humor. His dad taught him to be a hard worker and pay attention to detail, while his mother told him that life is hard and you better learn to laugh! He combined what his parents taught him and began his comedy journey. Don brings his wild sense of life and love for fun to the stage and is ready to point out the funny things around us and it's hysterically funny every time!
Don's comedy takes on a sarcastic, loud flavor-full of insight about his rural upbringing, daily observations of the people and places he encounters, and his genuine and unique take on the human experience through his strange, frantic point of view. Don's energetic stage presence is loud and original. You definitely don't want to miss his show!
Joanie Quinn
Joanie Quinn is an extremely late forties (ok, just turned 50) goofy Mom, wrapped in the maturity of a 12 year old. Along the way four children joined the circus, aging from toddler to teen. Joanie turns her stay-at-home chaos into hilarious tales for all to enjoy – and is completely loving the spotlight: just don't tell her kids where she is… !
"I swore I wouldn't care about a clean floor the way my Mother did… and with the help of my four children, I have reached that goal."
– Joanie Quinn
Joanie Quinn is a college graduate making absolutely no use of her degree in Television Writing from Loyola Marymount University. She spent years working in Hollywood, from Assistant Casting for old game shows, to the same for TBS productions "Rocky Road" and "Safe At Home". Joanie worked with Michael Jacobs Productions on "My Two Dads" and the Disney/Henson Production "Dinosaurs" as a Script Goddess. This involved staying up all night with sleepy, but funny, writers… just another experience that in some small way prepared her for sleepless nights with her own babies someday…
Following her dreamy husband to dreary Portland in 1991 (please know that the writer of this short autobiography does not fully share this opinion of Portland) she added Preschool Teacher, Studio Photographer, Women's retreat author, Rose Festival Clown, and now Stand Up Comedienne to her pile of laundry.
Neeraj Srinivasan
Neeraj Srinivasan is a comedian from Boise, Idaho now residing in Portland, Oregon. A first generation Indian-American, he immigrated to the United States with his family in 2000. He found a passion for comedy in college and has been actively pursuing stand-up since graduating in 2013.
Neeraj delivers his unique perspective on dealing with race, relationships, modern media and millennial life; all while maintaining his enthusiasm and whimsical attitude.
He has performed all over the Portland area, as well as many other cities and towns along the west coast and inland northwest. In addition, Neeraj also featured in the 2014 Idaho Laugh Festival and placed as a semi-finalist in the 2014 Portland's Funniest Person Contest.