From our sponsors: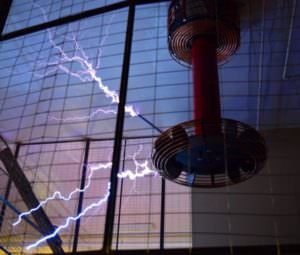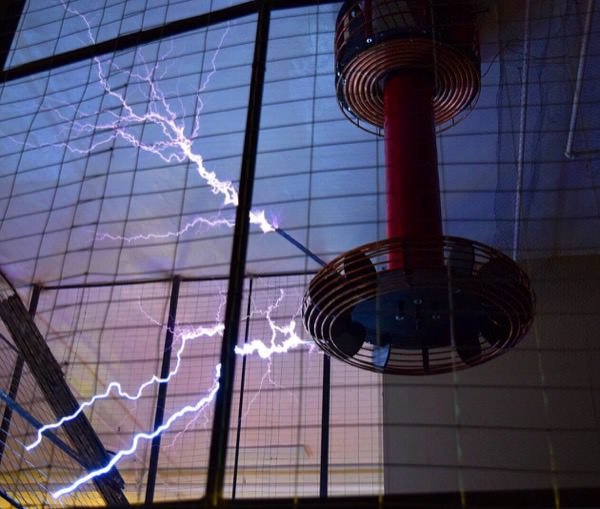 Tesla Coil Music Show
Sundays & Tuesdays  4 p.m. & 9 p.m.
More info: quarterworldarcade.com
QuarterWorld Arcade
4811 SE Hawthorne Blvd, Portland, OR 97215
503-548-2923
QuarterWorld is a retro pinball museum, gaming arcade, and bar serving pizza, buns, and carnival inspired delights. With over 35 different pinball games and 60 classic and new arcade games there is something for everyone! Split up into 2 sides, Q Lab and Q Lounge, you can bring the whole family to have fun.
We also have a musical Tesla Coil that plays songs using lightning bolts as musical notes, Tesla Coil shows are on Sunday and Tuesday at 4pm and 9pm. Tessie is our musical Tesla Coil. Created specifically for QuarterWorld in 2015 by Zeusaphone, LLC in Chicago. Tessie is unlike your everyday Tesla coil. Normal Tesla coils use a spark gap to create the electrical bolts and sounds that you hear. Tessie uses solid state technology which allows us to control the frequency and pulse rate of the electoral bolts giving us the ability to create music. Think of the sound track to old 8-bit video games and that is kind of what Tessie sounds like.
Tessie is enclosed in a Faraday cage. A Faraday cage is a grounded metal screen surrounding Tessie to exclude electrostatic and electromagnetic influences. In other word, it keeps the bolts of electricity from shooting outside of the cage.
Coming in at around 90 decibels, Tessie is loud! She is comparable to a Monster Truck show as far as how loud she is. We at QuarterWorld do provide ear plugs at every bar and at the admission booth. We also have Ear Muff ear protection upon request. While ear protection is not required, it is recommended.
Quarterworld has a full bar and allow minors and adults in the same area. There is Trivia on multiple screens to entertain the brain, that played from people smartphones.
Games take actual quarters, dollar bills and can be credited from using our Pay-range app connections on each machine. We have a photo booth, large new games and restored old school games.