From our sponsors: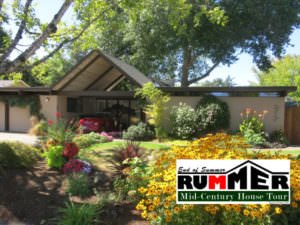 End of Summer Rummer House Tour
September 17, 2016
10 a.m. – 4 p.m. | $25-35
More info: restoreoregon.org
Location: Oak Hills Historic District
Restore Oregon is hosting a walking tour of Mid-Century Modern homes designed by Robert Rummer on Saturday, September 17th. All of the homes are located in the Oak Hills neighborhood which was recently listed as a historic district in the National Register of Historic Places – the first Mid-Century Modern historic district designated on the West Coast.
These iconic "atomic age" houses trace their lineage to designs by A. Quincy Jones for Joseph Eichler in California. Today they are highly sought after and those on tour demonstrate the spectrum of ways this simple, elegant style can be interpreted. Tour goers will also have a rare opportunity to meet Robert Rummer, who will be in attendance.
All the homes are located within a walkable one-mile radius and participants will see how the planned Oak Hills community was developed around its school, church, recreation center, and greenbelt pathways to create an unusual sense of neighborly continuity.