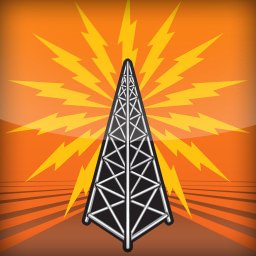 Pipeline is once again giving away many Portland event tickets this weekend including Disney On Ice, Back Fence PDX, Color Run & more.

———————————————
Helpful article on how to win a best comment contest here by Todd Mintz.
————————————
Win Tickets ($90): Unravel the Wizard's Secrets of Alchemy to Escape The Wizard's Lair Before it's Too Late w/ Escapism Portland's Newest Room!
Escapism Portland is proud to introduce our fifth and newest escape room experience, the Wizard's Lair. Now for up to 12 people – it is bigger, better and with some amazing new props! To win, comment on this post here.
————————————
Win Tickets, ($49): Discover Portland's Hidden Mysteries w/ Urban Adventure Quest's Amazing Scavenger Hunt Adventure!
Treat the whole family to a city wide scavenger hunt with Urban Adventure Quest, which turns Portland into a giant game board! To win, comment on this post here.
————————————
Win Tickets ($60): T.J. Miller's "Meticulously Ridiculous Tour" @ Aladdin Theater | w/ Kate Miller, Nick Vatterott, Variety "Top 10 Comics to Watch" (September 9)
T.J. MILLER is one of the most sought after comedians in the comedy world, but not in the drama world, or the finance world. He was named one of Variety's "Top 10 Comics to Watch," and EW's "Next Big Things in Comedy". Miller's voice stars in Disney's Academy Award-winning animated feature, BIG HERO 6. To win, comment on this post here.
————————————
Win Tickets ($70): The Mavericks @ Roseland Theater | Country Pop, Americana, Tex-Mex (September 10)
"The world has too much strife, racial and social divides being fed 24/7; it's non-stop. It turns normal, loving people into brainwashed zombies who can't come together. Maybe it's the hopeless romantic in me, but I'd like to make a place where all people can come together." – Raul Malo To win, comment on this post here.
————————————
Win Tickets ($40): Back Fence PDX Main Stage @ Alberta Rose Theatre | Stories of Risking it, Leap of Faith (September 10)
Five people telling stories of risking it all, throwing caution to the wind, and taking a LEAP OF FAITH. To win, comment on this post here.
————————————
Win Tickets ($20): Whim Grace CD release, Willow House, Low Key @ The Secret Society | Guitar, Acoustic, Indie Rock (September 11)
Fallen angel and world wanderer, Whim attempts to understand the human experience with music. She channels far away souls and fallen stars with her unusual chord progressions, prophetic lyrics, and warm voice. To win, comment on this post here.
————————————
Win Tickets ($60): Portland Black Music Fest @ Mission Theater | Featuring Jazz, Soul, R&B, w Saeeda Wright, Rasheed Jamal, Madgesdiq & More! (September 11)
The Portland Black Music Festival celebrates the immense variety of local Black contributions to music in genres including, but not limited to, jazz, soul, and R & B. Encouraging appreciation for Black culture and heritage, the festivities will highlight high quality, live musical performances from homegrown talent and will emphasize community empowerment. To win, comment on this post here.
————————————
Win Tickets ($60): Get The Led Out @ Revolution Hall | The Ultimate Led Zeppelin Concert Experience (September 13)
From the bombastic and epic, to the folky and mystical, Get The Led Out have captured the essence of the recorded music of Led Zeppelin and brought it to the big concert stage. The Philadelphia-based group consists of six accomplished musicians intent on delivering Led Zeppelin's studio recordings with all the bells and whistles. Utilizing the multi-instrumentalists at their disposal, Get The Led Out re-create the songs in all their depth and glory with the studio overdubs that Zeppelin themselves never performed live. To win, comment on this post here.
————————————
Win Tickets ($40): Will Hoge @ Doug Fir Lounge | w/ Hilary Scott, A Dose of Americana & Country Soul (September 14)
"Took a whole lot of miles to know what I know now," sings Will Hoge on "Growing Up Around Here," the opening track off of his tenth studio album, Small Town Dreams. "I'm kinda proud of growing up around here. To win, comment on this post here.
————————————
Win Weekend Passes ($120): Mount Angel Oktoberfest | Beer, Cider, Wine, Oregon's Favorite Biergarten, Sausage, Alpenhorns, Car Show, Bavarian Band (September 15-18)
One of the longest standing, best-loved folk festivals in the Northwest, celebrates its 51st celebration from September 15 through September 18, 2016. The Mount Angel Oktoberfest began as a traditional fall festival to celebrate the bounty of the earth and the goodness of creation. To win, comment on this post here.
————————————
Win Ticket ($40): The Color Run 5K @ Portland International Raceway | Featuring The Tropicolor World Tour, Rainbow Beach Finish Line, Massive Color Throws & More! (September 17)
The Color Run®, one of the largest 5k event series in the world, will be held in Portland, Oregon on September 17th. The event will be held at the Portland International Raceway located 1940 North Victory Boulevard, and the race will begin at 8 am. Registration is open for individual runners and teams. To win, comment on this post here.
————————————
Win Tickets ($36): Walk into Portland's Sinful Past on the Shanghaiers, Saloons & Skullduggery Tour | w/ Kick A** Oregon History Historian Doug Kenck-Crispin (September 17)
Join Historian Doug Kenck-Crispin as we visit locations of famous saloons, bars and bordellos, card rooms and gambling dens, some of which are still in operation today!The tour will meet at Floyd's Coffee at 118 SW Couch St. Feel free to arrive early and have a coffee! The tour will "end" outside of Mary's Club, one of Portland's most hallowed strip clubs*. At the conclusion of the tour, you can join Doug inside for an adult beverage! To win, comment on this post here.
————————————
Win Tickets ($90): Tears For Fears @ Maryhill Winery Summer Concerts 2016 | New Wave, Pop, Synth (September 17)
Chart toppers Tears for Fears' most recent studio album, 2004's critically acclaimed Everybody Loves A Happy Ending, signaled a welcome return for one of the biggest and best-loved bands of the post-MTV age, as well as one of the most eagerly anticipated reunions in pop music history. To win, comment on this post here.
————————————
Win Tickets ($79): O.A.R. & The Hunts @ Crystal Ballroom | American Rock, Folk Pop (September 22)
Classic American author Thomas Wolfe famously stated "you can't go home again,"but don't tell that to the members of O.A.R. On their eighth studio album, THE ROCKVILLE LP, the shape-shifting rock band found that returning home triggered a journey of creative renewal and inspiration. To win, comment on this post here.
————————————
Win Tickets ($30): "The Mix Tape" @ McMenamins Mission Theater | Featuring Get Rhythm, playing the music of Johnny Cash, Beer From Multiple Breweries (September 23)
#pdxbeergeeks is at it again! They had a dream where their two favorite worlds, craft beer and music, collided and The Mix Tape Series is the result. Each Mix Tape event features invited breweries to make a one-off beer inspired by songs from a chosen artist or band. This go around, their inspiration is the Man in Black, the late, great Johnny Cash. To win, comment on this post here.
————————————
Win Tickets ($70): Echo & The Bunnymen @ Crystal Ballroom | 80s New-Wave Legends (September 25)
"'80s new-wave legends Echo And The Bunnymen are still making grand, sweeping, dramatic anthems, and they've got an album full of them called Meteorites" Stereogum To win, comment on this post here.
————————————
Win Tickets: Mic Check @ White Eagle Saloon | Last Thursdays, Hip Hop Showcase, Drink Specials (September 29)
Mic Check is a Hip Hop Showcase every last Thursday of the month at White Eagle, with Live performances, drink specials and good vibes! To win, comment on this post here.
————————————
Win Tickets ($60): Dinosaur Jr, Moon Duo @ Crystal Ballroom | Rock Band, Repeat-o Rock (September 29)
Let's face facts — in 2016 it is remarkable that there's a new Dinosaur Jr. album to go ape over. After all, the original line-up of the band (J Mascis, Lou Barlow & Murph) only recorded three full albums during their initial run in the 1980s. Everyone was gob-smacked when they reunited in 2005. Even more so when they opted to stay together, as they have for 11 years now. And with the release of Give a Glimpse, this trio has released more albums in the 21st Century than they did in the 20th. It's enough to make a man take a long, thoughtful slug of maple-flavored bourbon and count some lucky stars. To win, comment on this post here.
————————————
Win Tickets ($92): Disney On Ice Presents Worlds of Enchantment @ Moda Center | Featuring Magical Moments From Frozen, Cars, Toy Story, The Little Mermaid & More! (October 20-23)
Rev up for non-stop family fun with four of your favorite Disney stories when Disney On Ice presents Worlds of Enchantment comes to Portland! This action-packed ice spectacular showcases beloved characters from Disney•Pixar's Cars, Toy Story 3, Disney's The Little Mermaid plus the enchanting Academy Award®-winning Frozen. Produced by Feld Entertainment, Disney On Ice presents Worlds of Enchantment is performing from October 20th – 23rd at the Moda Center. To win, comment on this post here.
————————————
Win Tickets ($79): Pet Shop Boys @ Keller Auditorium | British Electro-pop Duo, Daze of The Dead Festival (October 25)
Pet Shop Boys announce the first leg of their "Super" world tour starting on October 21 in Las Vegas. The 27-day run includes shows in the U.S., Canada, Germany, Holland, Denmark and Russia. More dates including U.K. shows will be announced later this year. The band will be playing songs from their storied career as well as their critically acclaimed their new album, Super, out now on x2 Records via Kobalt. To win, comment on this post here.
————————————
Note: People who enter our contests are subscribed to our weekly Thursday events newsletter. You can unsubscribe any time. We do not give your email or info to any third party unless needed to collect tickets or prizes when you have won a contest.
————————————
Our new Portland Events App for PDX Pipeline is now available for iPhones, Android phones and iPads!
Now, you can have all of the great Portland events from our website in the palm of your hand when you're out on the town.
Download the App for iPhone here
Download the App for Android here
–————————————
—————————————————–