From our sponsors: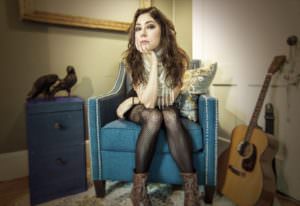 Great Northwest Music Tour
Heather Maloney, Hip Hatchet
September 14-17, 20-21, 2016
Free | All Ages
More info: mcmenamins.com
One of McMenamins' favorite musical traditions, the Great Northwest Music Tour has delivered the finest regional and national talent to our historic hotels for over a decade. With its early start time, family-friendly setting and no admission charge, it has become one of the best ways to catch both rising acts and longtime favorites.
We've run well over a hundred of these one-of-a-kind music tours through our hotel properties… join us as we raise a toast to hundreds more to come!
September 14: Edgefield, 7 p.m. til 10 p.m.
September 15: Kennedy School, 7 p.m. til 10 p.m.
September 16: Hotel Oregon, 7 p.m. til 10 p.m.
September 17: Old St. Francis School, 5 p.m. til 8 p.m.
September 20: Olympic Club Theater, 7 p.m. til 10 p.m.
September 21: Anderson School, 7 p.m. til 10 p.m.
About Heather Maloney
"Going in, we said 'lets make a bad ass indie rock record with a sound as big and dynamic as we can, without compromising one single heartfelt lyric."
Singer-songwriter Heather Maloney did just that on her newest LP, Making Me Break. Working with Grammy- nominated producer Bill Reynolds (Band of Horses, Avett Brothers), the two crafted and delivered on an artistic vision to merge Maloney's folk roots with indie rock.
"The sounds I love in indie rock are so lush, and textured, and intricate, like someone spent a lot of time on this, so they must really care," Maloney explains, citing influences such as Ben Howard, The Shins, and Io Echo. "And as a singer-songwriter raised on folk, I am drawn to lyrics that that are meaningful, intelligent, tell a story, paint pictures… that care. So I just wanted to make an album that cared musically and lyrically. Some sort of a bleeding heart meeting a distant, unaffected, sparkly rock band. That was the goal."
Maloney's new music has a definite edge, but it also has a classically trained voice that delivers well-crafted lyrics over a technical arrangement—a combination we've recently seen getting mainstream appreciation once more. Suddenly, the term "singer- songwriter" carries serious weight again. Chalk it up to a revival of everything 90s and Maloney's influence from "those bleeding hearts," as she calls them, referring to artists' like Fiona Apple, Tori Amos and Aimee Mann.
About Hip Hatchet
Hip Hatchet is the songwriting project of Philippe Bronchtein. Born in Montreal and raised in New Jersey. Bronchtein found his voice as a songwriter while living in Vermont between 2006 and 2010. His first full length album Men Who Share My Name was self released on May 2nd 2010 and later re-released by Gravitation records in August 2011. The blog We Listen For You describes Hip Hatchet as "gorgeous introspective folk…the best new act of 2010."