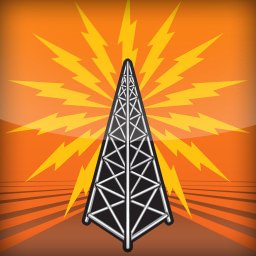 Pipeline is once again giving away many Portland event tickets this weekend including Tears for Fears, Explosions in the Sky, Color Run & more.

———————————————
Helpful article on how to win a best comment contest here by Todd Mintz.
————————————
Win Tickets, ($49): Discover Portland's Hidden Mysteries w/ Urban Adventure Quest's Amazing Scavenger Hunt Adventure!
Treat the whole family to a city wide scavenger hunt with Urban Adventure Quest, which turns Portland into a giant game board! To win, comment on this post here.
————————————
Win Tickets ($60): Explosions in the Sky @ Crystal Ballroom | Two Nights, Instrumental Rock, w/ Preoccupations (September 1 & 2)
The Wilderness is Explosions In The Sky's sixth album, and first non-soundtrack release since 2011's Take Care, Take Care, Take Care. True to its title, The Wilderness explores the infinite unknown, utilizing several of the band's own definitions of "space" (outer space, mental space, physical geography of space) as compositional tools. The band uses their gift for dynamics and texture in new and unique ways rather than intuitively fill those empty spaces, they shine a light into them to illuminate all the colors of the dark. To win, comment on this post here.
————————————
Win Tickets: Get on Up @ The Goodfoot | 40 Years of Funk Re-mixed and Re-imagined w/ Takimba and Friends (September 3)
TAKIMBA and Friends are returning to The Goodfoot Pub & Lounge with another edition of "Get on Up" September 3rd from 10pm-2m. This time focusing on 40 Years of Funk Remixed. They will be remixing the funkiest cuts from 1976-2016 into a 4 hour master mix. To win, comment on this post here.
————————————
Win Tickets ($50): Josh Garrels @ Revolution Hall | Folk (September 3)
Portland, Oregon-based folk artist Josh Garrels crafts songs exploring themes of compassion, hope, longing, and liberation. The founder of independent label Small Voice Records, Garrels has released seven albums, including his 2015 release Home and the critically acclaimed, fan-financed 2011 release Love & War & the Sea In Between. Garrels has independently sold over 275,000 albums and in the past three years he has sold out over 80% of his shows. To win, comment on this post here.
————————————
Win Tickets: The Waysiders, Medallion, Nathan Earle @ The Secret Society | Classic Country, Swing, Western (September 3)
The Waysiders, featuring two of the Portland Old Time music scene's favorites, Joanna and Gabrielle Macrae, play classic country, classic swing, and Gabrielle's original songs. The two sisters front the band with tight harmony vocals of the kind that only happen between siblings while bringing a distinctly vintage sound to the new and old music they play. The Waysiders perform a new brand of classic country that draws on the traditions of swing, old time, rhythm & blues, and Cajun music. To win, comment on this post here.
————————————
Win Tickets: Jans Ingber & Friends @ The Goodfoot | Funk Fellowship (September 4)
Jans Ingber, longtime vocalist and percussionist for Colorado's The Motet, is a honey-voiced funk lifer who surrounds himself with talented and like-minded musicians with the goal of showing the world a good time. Tonight he brings members of his Funk Fellowship to the goodfoot for a pre-Labor Day all-star evening of dancing and making merry. You oughta swing by for this! To win, comment on this post here.
————————————
Win Tickets ($50): Jake Shimabukuro @ Revolution Hall | Ukulele Virtuoso & Composer, Jazz, Blues, Funk, Rock (September 6)
Consider the humble ukulele. It's an adaptation of a stringed instrument that traveled with Portuguese immigrants who came to work in the sugar cane fields of Hawaii. Islanders made the "machete" their own, mixing external influences of classical European music and Spanish guitar with Hawaiian songs. Native Hawaiians renamed the little machete the ukulele and it's become synonymous with Hawaiian music and Hawaiian culture. To win, comment on this post here.
————————————
Win Tickets ($30): Soul Clap @ Mission Theater | Featuring The Othership Connection, Blossom (September 8)
Soul Clap is a once a month Show/Party that focuses on Soul, Funk and R&B music. It includes live performances from Portland based artists as well as budding indy artists and groups! So envision a party where the Dj is playing old and new school Soul, Funk and R&B jams. Then in the middle of the party, performances breakout! To win, comment on this post here.
————————————
Win Tickets ($20): Jay Cobb Anderson Band @ Revolution Hall Roof Deck | Singer, Songwriter, Folk (September 8)
5 years ago, with only a $100 to his name and no place to stay, Jay Cobb Anderson packed his bags, grabbed his guitars and left the small pond of Idaho for the waters of Portland, Oregon. It was here that he became a founding member of the groups Fruition, the Bellyboys and Rose City Thorns (formerly known as the Villains). To win, comment on this post here.
————————————
Win Tickets ($90): Joe Walsh, JD & The Straight Shot @ 2016 Oregon Zoo Summer Concerts | Guitarist for The Eagles (September 11)
When writer Cameron Crowe profiled Joe Walsh for Rolling Stone magazine in 1975, he wrote that Joe "stands surely among rock and roll's finest guitarists." And no wonder. By then Joe's fans already included guitar icons Eric Clapton and Jimmy Page. "I don't listen to many records," Clapton said, "but I listen to his." Page talked of Joe's "tremendous feel" for the guitar, adding, "I've loved his style since the early James Gang." To win, comment on this post here.
————————————
Win Weekend Passes ($120): Mount Angel Oktoberfest | Beer, Cider, Wine, Oregon's Favorite Biergarten, Sausage, Alpenhorns, Car Show, Bavarian Band (September 15-18)
One of the longest standing, best-loved folk festivals in the Northwest, celebrates its 51st celebration from September 15 through September 18, 2016. The Mount Angel Oktoberfest began as a traditional fall festival to celebrate the bounty of the earth and the goodness of creation. To win, comment on this post here.
————————————
Win Ticket ($40): The Color Run 5K @ Portland International Raceway | Featuring The Tropicolor World Tour, Rainbow Beach Finish Line, Massive Color Throws & More! (September 17)
The Color Run®, one of the largest 5k event series in the world, will be held in Portland, Oregon on September 17th. The event will be held at the Portland International Raceway located 1940 North Victory Boulevard, and the race will begin at 8 am. Registration is open for individual runners and teams. To win, comment on this post here.
————————————
Win Tickets ($90): Tears For Fears @ Maryhill Winery Summer Concerts 2016 | New Wave, Pop, Synth (September 17)
Chart toppers Tears for Fears' most recent studio album, 2004's critically acclaimed Everybody Loves A Happy Ending, signaled a welcome return for one of the biggest and best-loved bands of the post-MTV age, as well as one of the most eagerly anticipated reunions in pop music history. To win, comment on this post here.
————————————
Win Tickets ($79): O.A.R. & The Hunts @ Crystal Ballroom | American Rock, Folk Pop (September 22)
Classic American author Thomas Wolfe famously stated "you can't go home again,"but don't tell that to the members of O.A.R. On their eighth studio album, THE ROCKVILLE LP, the shape-shifting rock band found that returning home triggered a journey of creative renewal and inspiration. To win, comment on this post here.
————————————
Win Tickets ($30): "The Mix Tape" @ McMenamins Mission Theater | Featuring Get Rhythm, playing the music of Johnny Cash, Beer From Multiple Breweries (September 23)
#pdxbeergeeks is at it again! They had a dream where their two favorite worlds, craft beer and music, collided and The Mix Tape Series is the result. Each Mix Tape event features invited breweries to make a one-off beer inspired by songs from a chosen artist or band. This go around, their inspiration is the Man in Black, the late, great Johnny Cash. To win, comment on this post here.
————————————
Win Tickets ($70): Echo & The Bunnymen @ Crystal Ballroom | 80s New-Wave Legends (September 25)
"'80s new-wave legends Echo And The Bunnymen are still making grand, sweeping, dramatic anthems, and they've got an album full of them called Meteorites" Stereogum To win, comment on this post here.
————————————
Win Tickets: Mic Check @ White Eagle Saloon | Last Thursdays, Hip Hop Showcase, Drink Specials (September 29)
Mic Check is a Hip Hop Showcase every last Thursday of the month at White Eagle, with Live performances, drink specials and good vibes! To win, comment on this post here.
————————————
Win Tickets ($60): Dinosaur Jr, Moon Duo @ Crystal Ballroom | Rock Band, Repeat-o Rock (September 29)
Let's face facts — in 2016 it is remarkable that there's a new Dinosaur Jr. album to go ape over. After all, the original line-up of the band (J Mascis, Lou Barlow & Murph) only recorded three full albums during their initial run in the 1980s. Everyone was gob-smacked when they reunited in 2005. Even more so when they opted to stay together, as they have for 11 years now. And with the release of Give a Glimpse, this trio has released more albums in the 21st Century than they did in the 20th. It's enough to make a man take a long, thoughtful slug of maple-flavored bourbon and count some lucky stars. To win, comment on this post here.
————————————
Win Tickets ($79): Pet Shop Boys @ Keller Auditorium | British Electro-pop Duo, Daze of The Dead Festival (October 25)
Pet Shop Boys announce the first leg of their "Super" world tour starting on October 21 in Las Vegas. The 27-day run includes shows in the U.S., Canada, Germany, Holland, Denmark and Russia. More dates including U.K. shows will be announced later this year. The band will be playing songs from their storied career as well as their critically acclaimed their new album, Super, out now on x2 Records via Kobalt. To win, comment on this post here.
————————————
Note: People who enter our contests are subscribed to our weekly Thursday events newsletter. You can unsubscribe any time. We do not give your email or info to any third party unless needed to collect tickets or prizes when you have won a contest.
————————————
Our new Portland Events App for PDX Pipeline is now available for iPhones, Android phones and iPads!
Now, you can have all of the great Portland events from our website in the palm of your hand when you're out on the town.
Download the App for iPhone here
Download the App for Android here
–————————————
—————————————————–