We are giving away a pair of tickets to Dinosaur Jr, Moon Duo @ Crystal Ballroom on September 29. To win, comment on this post why you'd like to attend. Winner will be drawn and emailed Monday, September 26.
———————————————
From our sponsors: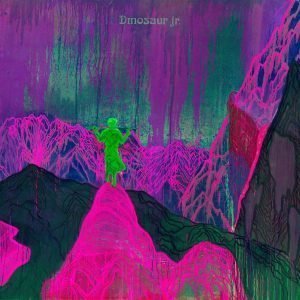 Dinosaur Jr
Moon Duo
September 29, 2016
7 p.m. doors, 8 p.m. show | $25 ADV, $30 Doors | All Ages
More info: crystalballroompdx.com
Crystal Ballroom
1332 W Burnside St, Portland, OR 97209
Let's face facts — in 2016 it is remarkable that there's a new Dinosaur Jr. album to go ape over. After all, the original line-up of the band (J Mascis, Lou Barlow & Murph) only recorded three full albums during their initial run in the 1980s. Everyone was gob-smacked when they reunited in 2005. Even more so when they opted to stay together, as they have for 11 years now. And with the release of Give a Glimpse, this trio has released more albums in the 21st Century than they did in the 20th. It's enough to make a man take a long, thoughtful slug of maple-flavored bourbon and count some lucky stars.
Last year, 2015, saw the amazing live shows Dinosaur Jr. played to celebrate the 30th anniversary of their eponymous debut LP. There were too damn many guest stars poking their noses into songs and amps for some of us, but the shebang was upful enough, and the songs they were celebrating are amazing enough, that it was tough to gripe. But essentially that was a nostalgia fest — a very fine nostalgia fest — but it's the future that beckons the living. So you have to be pretty damn chuffed that the band has managed to pull another magnificent rabbit out of their collective hat.
The songs on Give a Glimpse were recorded over the past year or so, again at Amherst's Bisquiteen Studio. The sound is great and roaring with J's various bleeding-ear psychedelic guitar touches oozing their way into the smudge-pop modeling, while Murph's drums pound like Fred Flintstone's feet, and Lou's bass weaves back and forth between proggy melodicism and post-core thug-hunch.
Of the 11 songs presented, nine are J's. Mascis has had so many projects going at various times — from the retro glam of Sweet Apple to the metal dunt of Witch to the ostrich-rock overload of Heavy Blanket — it's always a little shocking he can compartmentalize well enough to keep his tunes with Dinosaur Jr. sounding so instantly recognizable. Which is not to say they're interchangeable, it's just that he has a very idiosyncratic way of structurally assembling and presenting the songs. Even when they're not being played in concert (with amps turned to 12, and vibrating 'til they glow red).the way he hits his guitar strings has a unique quality that immediately lets you know you're listening to Dino. It's a very cool trick, and something only a small percentage of guitarists ever manage.
Moon Duo
The highest apex of psychedelia, be it art, music, drugs or literature, is to induce a prolonged consciousness shift that affects the consumer far beyond the time they were privy to the act. Moon Duo's third full-length LP, Shadow of the Sun, was written entirely during one of these evolving phases — a rare and uneasy rest period, devoid of the constant adrenaline of performing live and the stimulation of traveling through endless moving landscapes. This offered Moon Duo a new space to reflect on all of these previous experiences and cradle them while cultivating the album in the unfamiliar environment of a new dwelling; a dark Portland basement. It was from this stir-crazy fire that Shadow of the Sun was forged.
Evolving the sound of their first two full-length records, Mazes (2011) and Circles (2012), Moon Duo — Ripley Johnson and Sanae Yamada — have developed their ideas with the help of their newly acquired steam engine, Canadian drummer John Jeffrey (present on the band's last release, Live in Ravenna). The unchartered rhythms and tones present on this record are reflective of Moon Duo's strive for equilibrium in this aforementioned new environment. You can hear it is the result of months of wrangling with a profound feeling of being unsettled – there are off-kilter dance rhythms, repetitive, grinding riffs, cosmic trucker boogies and even an ecstatically pretty moment. Mixing with Jonas Verwijnen in Berlin, allowed for a creative catharsis and dissolved the album's formal technique into a cool and paradoxically sane sound of confusion.