From our sponsors: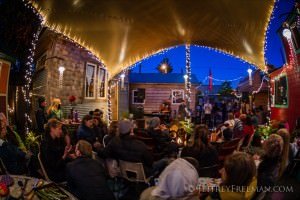 Season Two of Caravan Campfires- Songs & S'mores!
August 31, 2016
7-10pm | $10
More info: tinyhousehotel.com
Caravan- The Tiny House Hotel
5009 NE 11th Ave. (next to the Grilled Cheese Grill)
Gather around the bonfire Wednesday evenings in August from 7-10pm to listen to fantastic local bands, make s'mores, eat BBQ, and introduce our Caravan guests from around the world to our creative and inspiring Portland community. Each week, we feature well-loved local bands from different genres of the vibrant Portland music scene.
We'll provide a bonfire, fixins for s'mores (including Fair Trade chocolate and optional GF graham crackers!), and a performance by talented Portland musicians, all in the unique, funky courtyard of the first tiny house hotel in the world. Attendees can BYOB and this year, Radio Room will provide BBQ to purchase in the courtyard across the street. $10. Kids 10 under FREE.
*August 31st- The Ukeladies*
We are a Portland based gaggle of gals who love to play, sing, and share music. We love exploring a wide range of genres so there's a little something for everyone!