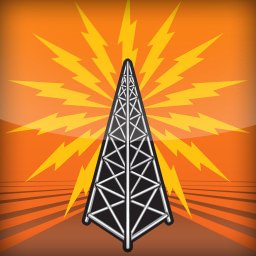 Pipeline is once again giving away many Portland event tickets this weekend including Project Radio, Live Paint Challenge, Color Run  & more.

———————————————
Helpful article on how to win a best comment contest here by Todd Mintz.
————————————
Win tickets, ($49): Discover Portland's Hidden Mysteries w/ Urban Adventure Quest's Amazing Scavenger Hunt Adventure!
Treat the whole family to a city wide scavenger hunt with Urban Adventure Quest, which turns Portland into a giant game board! To win, comment on this post here.
————————————
Win Tickets: Portland Radio Project Secret Shows Presents Goldfoot @ Block 17's Rooftop Clubhouse in The Pearl! | Electric Soul, Listen to Win Tickets! PRP.fm (August 26)
Goldfoot fuses musical elements from the past, present, and future with good vibes and dance beats. Their soon-to-be-released single, "Feel Like Dancing" embodies that fusion with a myriad of groove and a heart full of soul. It's a fresh dose of funk that targets the booty and alleviates your non-dance symptoms. With two EPs and a high-energy live show, Goldfoot orchestrates an ever-changing dance party for their fans and fellow dancers. To win, comment on this post here.
————————————
Win Custom T-Shirt ($25): Live Paint Challenge @ Clackamas Taproom & Cidery | 6 Artists Have Only a few Hours To Paint (August 26)
This special Food Cart Friday evening will include the Live Paint portion of our Art Mural Competition. 7 artists will paint large canvases (3×5 foot) over the course of a couple hours – then you get to help us choose the winner to paint our keg cooler! To win, comment on this post here.
————————————
Win Tickets ($30): BONFIRE: A Tribute To The Music Of ACDC @ Aladdin Theater | Rock (August 26)
Take Bonfire Dub's new album, "Search." Scotty Stoughton took some time away from touring and the music business. He opened a nightclub, started a band, traveled the world, found a girl who makes him smile when he talks about her, and wrote a bunch of really good songs about it. To win, comment on this post here.
————————————
Win Tickets ($70): Grammy Nominee Belly @ Revolution Hall | Indie Rock (August 27)
Belly formed in 1991 after Tanya Donelly left the critically acclaimed Throwing Muses, which she'd founded with her stepsister Kristin Hersh while they were both still in high school. Just prior to leaving the Muses, Tanya co-founded The Breeders as a side project with Kim Deal of The Pixies, but soon realized she needed more space to pursue her own fractured-fairytale alternative-pop-rock song-writing vision. To win, comment on this post here.
————————————
Win Tickets ($20): Garcia Birthday Band Plays The Creamery Benefit @ The Goodfoot | Grateful Dead Tribute (August 27)
44 years ago today, The Grateful Dead played arguably their finest show ever. Taking place in Veneta, Oregon and scheduled as a benefit for the Kesey family creamery, that very hot day led to some of the deepest, most exploratory, often beautiful and occasionally frightening music every to vibrate off of electric instruments. Tonight, GBB honors the music and the fun of the occasion by replaying the set list for you. Come re-live it or experience it for the first time. To win, comment on this post here.
————————————
Win Tickets ($30): Molly's Revenge + 3 Leg Torso @ The Secret Society | Celtic, Original Modern Chamber Music (August 28)
Molly's Revenge is a dynamic, acoustic Celtic band known for its unique and infectious enthusiasm. The classic combination of bagpipes, whistle, and fiddle, with a backdrop of guitar, mandola, and bodhran guarantees an enjoyable experience for all fans of Scottish and Irish music. Molly's Revenge has performed at many of the top folk festivals and performing arts events in the USA, and prestigious events in Scotland, Australia and China. Their arrangements of traditional Celtic jigs and reels bring these dance tunes up to date with a driving, hard-edged accent that always leaves audiences shouting for more. To win, comment on this post here.
————————————
Win Tickets ($79): NEEDTOBREATHE presents TOUR DE COMPADRES @ Oregon Zoo Summer Concerts | w/ Mat Kearney, John Mark McMillan, Welshly Arms (September 2)
NEEDTOBREATHE is a GRAMMY-nominated, American Rock 'n' Roll Band from South Carolina, effortlessly woven from the musical traditions and faith of their upbringing in the Deep South of the United States. Made up of brothers Bear Rinehart (vocals, guitar) and Bo Rinehart (guitar, vocals), Seth Bolt (bass, vocals) and Josh Lovelace (keys, vocals), the band hit their big break in 2005 when they signed to Atlantic/Lava/Word Records. To win, comment on this post here.
————————————
Win Tickets ($40): Chris Jones and The Night Drivers @ St. David of Wales Church | Winners of 8 IBMA Awards, Bluegrass Masters (September 2)
Between them, Chris and the Night Drivers are winners of eight IBMA awards, including Song of the Year and Broadcaster of the Year. They had the #1 song in airplay for the year 2012 in Bluegrass Todays annual survey. Featured Artists on the cover of the May 2015 issue of Bluegrass Unlimited. To win, comment on this post here.
————————————
Win Tickets ($79): Chris Isaak: First Comes The Night Tour @ Maryhill Winery Summer Concerts | Rock & Roll (September 3)
And for First Comes The Night — Isaak's stunning first album of new material in six years — this gifted singer-songwriter and bandleader is bringing us a bumper crop of strong and intriguing songs from which to choose. "There was no mission for this album other than to follow the songs," Chris Isaak explains, and in terms of songwriting, the floodgates really opened this time. To win, comment on this post here.
————————————
Win Tickets ($36): George Winston @ Aladdin Theater | Rural Folk Piano (September 3)
George Winston grew up mainly in Montana, and also spent his later formative years in Mississippi and Florida. During this time, his favorite music was instrumental rock and instrumental R&B, including Floyd Cramer, the Ventures, Booker T & The MG's, Jimmy Smith, and many more. Inspired by R&B, jazz, Blues and rock (especially the Doors), George began playing organ in 1967. To win, comment on this post here.
————————————
Win Tickets ($44): Jake Bugg @ Oregon Zoo Summer Concerts | Indie Rock, Folk, Rock (September 9)
In Jake Bugg's hometown of Nottingham it's a habit of speech not to say "on my own" but "on my one." "As in, 'Whadya leave me on my one for?'" explains Bugg. "It's just something we say in Notts. But in a lot of ways it sums up this record because it mainly has been just me on my own. The first album where I've written everything myself, and produced a lot of it myself. There are a few tracks with other musicians but most of it is just me playing all the instruments, including bass and drums. A proper one man band. So it's been a very solitary process." To win, comment on this post here.
————————————
Win Tickets ($90): Joe Walsh, JD & The Straight Shot @ 2016 Oregon Zoo Summer Concerts | Guitarist for The Eagles (September 11)
When writer Cameron Crowe profiled Joe Walsh for Rolling Stone magazine in 1975, he wrote that Joe "stands surely among rock and roll's finest guitarists." And no wonder. By then Joe's fans already included guitar icons Eric Clapton and Jimmy Page. "I don't listen to many records," Clapton said, "but I listen to his." Page talked of Joe's "tremendous feel" for the guitar, adding, "I've loved his style since the early James Gang." To win, comment on this post here.
————————————
Win Ticket ($40): The Color Run 5K @ Portland International Raceway | Featuring The Tropicolor World Tour, Rainbow Beach Finish Line, Massive Color Throws & More! (September 17)
The Color Run®, one of the largest 5k event series in the world, will be held in Portland, Oregon on September 17th. The event will be held at the Portland International Raceway located 1940 North Victory Boulevard, and the race will begin at 8 am. Registration is open for individual runners and teams. To win, comment on this post here.
————————————
Win Tickets ($90): Tears For Fears @ Maryhill Winery Summer Concerts 2016 | New Wave, Pop, Synth (September 17)
Chart toppers Tears for Fears' most recent studio album, 2004's critically acclaimed Everybody Loves A Happy Ending, signaled a welcome return for one of the biggest and best-loved bands of the post-MTV age, as well as one of the most eagerly anticipated reunions in pop music history. To win, comment on this post here.
————————————
Note: People who enter our contests are subscribed to our weekly Thursday events newsletter. You can unsubscribe any time. We do not give your email or info to any third party unless needed to collect tickets or prizes when you have won a contest.
————————————
Our new Portland Events App for PDX Pipeline is now available for iPhones, Android phones and iPads!
Now, you can have all of the great Portland events from our website in the palm of your hand when you're out on the town.
Download the App for iPhone here
Download the App for Android here
–————————————
—————————————————–