From our sponsors: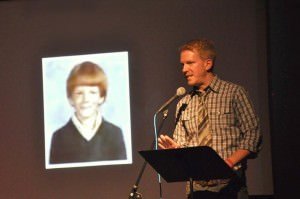 Mortified Portland
September 1-2, 2016
Thursday, Sept 1: 7pm (Doors @ 6pm)
Friday, Sept 2: 7pm (Doors @ 6pm)
Friday, Sept 2: 10pm (Doors @ 9:30pm)
$16 ADV, $23 Preferred Seating ADV, $20 Doors | 18+
Pipeline readers save $3 off w/ code angst at getmortified.com/live
Alberta Rose Theatre
3000 NE Alberta St, Portland, OR 97211
MORTIFIED PORTLAND HEADS BACK TO SCHOOL SEPT 1st & 2nd
It's Back To School Time – Bring Your Pencil, Notebook, And Teenage Angst! A Cast Of Portlanders Are Ready To Share Their Shame On-Stage In The Live Show Featured In The Documentary Mortified Nation, And In The Mortified Podcast.
Hailed a "cultural phenomenon" by Newsweek and celebrated by This American Life, Entertainment Weekly, Time, Wired, The AV Club, The Today Show (twice), and beyond, Mortified celebrates stories revealed through the strange and extraordinary things we created as kids.
Witness adults sharing their most embarrassing childhood artifacts (journals, letters, poems, lyrics, plays, home movies, art) with others, in order to reveal stories about their lives. Hear grown men and women confront their past with tales of their first kiss, first puff, worst prom, fights with mom, life at bible camp, worst hand job, best mall job, and reasons they deserved to marry Jon Bon Jovi.