From our sponsors: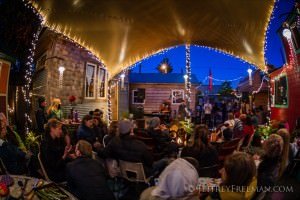 Season Two of Caravan Campfires- Songs & S'mores!
Every Wednesday Night from 7-10pm
Through August 31, 2016
More info: tinyhousehotel.com
Caravan- The Tiny House Hotel
5009 NE 11th Ave. (next to the Grilled Cheese Grill)
Gather around the bonfire Wednesday evenings in August from 7-10pm to listen to fantastic local bands, make s'mores, eat BBQ, and introduce our Caravan guests from around the world to our creative and inspiring Portland community. Each week, we feature well-loved local bands from different genres of the vibrant Portland music scene.
We'll provide a bonfire, fixins for s'mores (including Fair Trade chocolate and optional GF graham crackers!), and a performance by talented Portland musicians, all in the unique, funky courtyard of the first tiny house hotel in the world. Attendees can BYOB and this year, Radio Room will provide BBQ to purchase in the courtyard across the street. $10. Kids 10+ under FREE.
*August 24th- Tony Furtado*
Tony Furtado is a major musical force without a doubt. He has his black belt in voice and bottleneck guitar and his banjo playing scares the crap out of me." David Lindley, musical adventurer
Very few musicians of any stripe so personify a musical genre as completely as Tony Furtado embodies Americana roots music. Tony is an evocative and soulful singer, a wide-ranging songwriter and a virtuoso multi-instrumentalist adept on banjo, cello-banjo, slide guitar and baritone ukulele who mixes and matches sounds and styles with the flair of a master chef (he's also an accomplished sculptor, but that's another story). All of the music of America is in Tony's music. Relixhit the nail on the head when writing of Tony: "True talent doesn't need categories."
AUGUST
August 24th: TONY FURTADO
August 31s: THE UKELADIES