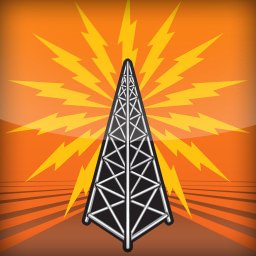 Pipeline is once again giving away many Portland event tickets this weekend including Tears for Fears, Organic Beer Festival, Escapism & more.

———————————————
Helpful article on how to win a best comment contest here by Todd Mintz.
————————————
Win tickets, ($49): Discover Portland's Hidden Mysteries w/ Urban Adventure Quest's Amazing Scavenger Hunt Adventure!
Treat the whole family to a city wide scavenger hunt with Urban Adventure Quest, which turns Portland into a giant game board! To win, comment on this post here.
————————————
Win Tickets ($90): Help A World Famous Magician Escape the Gallows in Escapism Portland's Newest Room: Magician's Menagerie | Now For Up for 12 People!
Pierre Renaut was a world famous magician at the peak of his influence just two days ago. Now, he is a reviled prisoner soon to be hanged for the astonishing murder of his young assistant during the show! He claims his prop must have been tampered with, but no one believes him. Step backstage and discover Pierre's world behind the curtain. His turn at the gallows is in just 60 minutes, unless you can prove his innocence. Learn the secrets behind his "magic" tricks and how it could have gone so wrong. To win, comment on this post here.
————————————
Win Tickets ($120): International Pop Overthrow Music Festival @ The Secret Society | 22 Bands, 302, Cartoon Spirits, Stay Up, The Resolectrics, Swansea, Swim Atlantic & More! (August 17-20)
International Pop Overthrow Music Festival comes to Portland for Four Nights and 22 Bands of Pure Pop Rock and Roll Bliss at The Secret Society! To win, comment on this post here.
————————————
Win Tickets ($20): Jenna Zine Presents Comedy @ The Secret Society | w/Sean White, Curtis Cook, Bri Pruett, David Mascorro (August 20)
Called "amazing" by The Laugh Button, "bleakly hilarious" by The AV Club. "highly original" by Penthouse Magazine, a "Gem" by RE:Com Chicago Comedy magazine, "Killing it" by the Chicago Tribune, "hilarious" by Westword, "Fearless" by ComedyofChicago.com, "starkly original" and "impressive and refreshing" by Creative Loafing, Sean White was just listed as one of the top 16 comics in Chicago by Chicago Magazine "with jokes that look misery straight in the eye" and has been performing over 9 years in clubs across 3 countries. To win, comment on this post here.
————————————
Win Tickets ($50): Yoga + Cider @ Portland Cider Company Clackamas Taproom & Cidery | Sample from 5 Pacific NW Cidermakers, Cheese Pairings (August 20)
Pomme Boots Society and Portland Cider Company host a premier Yoga + Cider experience at Portland Cider's new Taproom location in Clackamas, OR on Saturday, August 20th. Stretch into the weekend brilliantly with yoga and cider! Doors open at 10am for check in and registration; a 90-minute all level yoga class begins at 10:30am; move from mat to taproom at noon and enjoy a curated cider flight featuring five offerings from Pacific Northwest Cidermakers. To win, comment on this post here.
————————————
Win Tickets: Farnell Newton & The Mothership Connection @ The Goodfoot | Jazz, Latin, Soul, Hip Hop, Funk (August 20)
Tonight we welcome Farnell Newton & The Othership Connection to the stage. Featuring current or former members of Jill Scott, Bootsy Collins, The Doo Doo Funk All-Stars, Liv Warfield, Juno What?! and more. To win, comment on this post here.
————————————
Win Tickets ($110): Grammy Winners Colvin & Earle @ Revolution Hall | Country, Folk (August 23)
Shawn Colvin and Steve Earle both remember the night they met. It was nearly 30 years ago, and Colvin had been invited to open a solo acoustic performance by Earle at the Iron Horse in Northampton, MA. Though their interactions that night were limited to some cursory dressing room pleasantries, each left more of an impression on the other than they may have realized at the time. To win, comment on this post here.
————————————
Win Tickets ($30): The 7 Deadly Sins Storytelling Show @ Mission Theater | Featuring Tales From Real-Life Sinners, Prizes, Games, Pizza, Drinks (August 25)
The 7 Deadly Sins Show features true stories told live on stage from artists, comedians, authors, celebrities, religious leaders, and every other kind of sinner imaginable. To win, comment on this post here.
————————————
Win Tickets ($50): Eric Andre Live! @ Wonder Ballroom | Punk-Rock Comedy, Alternative-Variety Show (August 25)
On the heels of the wildly-popular television debut of Adult Swim's The Eric Andre Show, the alternative-variety show takes its DIY brand of late night entertainment and punk-rock comedy live on the road. Just like on TV, the spontaneous performances will include special guests, real and fake celebrity appearances, and plenty of spilled milk. No really, folks, you're probably going to get messy, so leave those fancy duds at home. To win, comment on this post here.
————————————
Win Tasting Package ($25): Portland Organic Beer Fest @ Overlook Park | Serving up 55 Organic Beers, Meads & Ciders from 40+ Breweries (August 25-28)
The Organic Beer Fest focuses on raising awareness about organic beer and sustainable living. The event serves up 55 organic beers, meads and ciders from more than 40 breweries. Some of the products are certified organic, but many participants brew a one-off organic batch just for the event. To win, comment on this post here.
————————————
Win Tickets ($65): From the Buena Vista Social Club: Omara Portuondo & Eliades Ochoa @ 2016 Oregon Zoo Summer Concerts | Grammy Winners, Cuban (August 28)
One of the most endearing success stories in recent memory, Orquesta Buena Vista Social Club says "Adios" to world stages with their 2015 farewell tour. When Ry Cooder recruited a group of aging, forgotten musicians for a 1997 recording session in Havana, what happened next was a welcome interruption in the politically-challenged relationship between Cuba and the United States. To win, comment on this post here.
————————————
Win Tickets ($79): NEEDTOBREATHE presents TOUR DE COMPADRES @ Oregon Zoo Summer Concerts | w/ Mat Kearney, John Mark McMillan, Welshly Arms (September 2)
NEEDTOBREATHE is a GRAMMY-nominated, American Rock 'n' Roll Band from South Carolina, effortlessly woven from the musical traditions and faith of their upbringing in the Deep South of the United States. Made up of brothers Bear Rinehart (vocals, guitar) and Bo Rinehart (guitar, vocals), Seth Bolt (bass, vocals) and Josh Lovelace (keys, vocals), the band hit their big break in 2005 when they signed to Atlantic/Lava/Word Records. To win, comment on this post here.
————————————
Win Tickets ($79): Chris Isaak: First Comes The Night Tour @ Maryhill Winery Summer Concerts | Rock & Roll (September 3)
And for First Comes The Night — Isaak's stunning first album of new material in six years — this gifted singer-songwriter and bandleader is bringing us a bumper crop of strong and intriguing songs from which to choose. "There was no mission for this album other than to follow the songs," Chris Isaak explains, and in terms of songwriting, the floodgates really opened this time. To win, comment on this post here.
————————————
Win Tickets ($44): Jake Bugg @ Oregon Zoo Summer Concerts | Indie Rock, Folk, Rock (September 9)
In Jake Bugg's hometown of Nottingham it's a habit of speech not to say "on my own" but "on my one." "As in, 'Whadya leave me on my one for?'" explains Bugg. "It's just something we say in Notts. But in a lot of ways it sums up this record because it mainly has been just me on my own. The first album where I've written everything myself, and produced a lot of it myself. There are a few tracks with other musicians but most of it is just me playing all the instruments, including bass and drums. A proper one man band. So it's been a very solitary process." To win, comment on this post here.
————————————
Win Tickets ($90): Joe Walsh, JD & The Straight Shot @ 2016 Oregon Zoo Summer Concerts | Guitarist for The Eagles (September 11)
When writer Cameron Crowe profiled Joe Walsh for Rolling Stone magazine in 1975, he wrote that Joe "stands surely among rock and roll's finest guitarists." And no wonder. By then Joe's fans already included guitar icons Eric Clapton and Jimmy Page. "I don't listen to many records," Clapton said, "but I listen to his." Page talked of Joe's "tremendous feel" for the guitar, adding, "I've loved his style since the early James Gang." To win, comment on this post here.
————————————
Win Ticket ($40): The Color Run 5K @ Portland International Raceway | Featuring The Tropicolor World Tour, Rainbow Beach Finish Line, Massive Color Throws & More! (September 17)
The Color Run®, one of the largest 5k event series in the world, will be held in Portland, Oregon on September 17th. The event will be held at the Portland International Raceway located 1940 North Victory Boulevard, and the race will begin at 8 am. Registration is open for individual runners and teams. To win, comment on this post here.
————————————
Win Tickets ($90): Tears For Fears @ Maryhill Winery Summer Concerts 2016 | New Wave, Pop, Synth (September 17)
Chart toppers Tears for Fears' most recent studio album, 2004's critically acclaimed Everybody Loves A Happy Ending, signaled a welcome return for one of the biggest and best-loved bands of the post-MTV age, as well as one of the most eagerly anticipated reunions in pop music history. To win, comment on this post here.
————————————
Note: People who enter our contests are subscribed to our weekly Thursday events newsletter. You can unsubscribe any time. We do not give your email or info to any third party unless needed to collect tickets or prizes when you have won a contest.
————————————
Our new Portland Events App for PDX Pipeline is now available for iPhones, Android phones and iPads!
Now, you can have all of the great Portland events from our website in the palm of your hand when you're out on the town.
Download the App for iPhone here
Download the App for Android here
–————————————
—————————————————–