From our sponsors: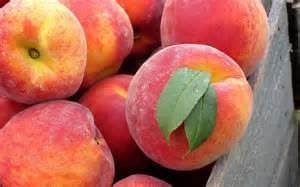 Annual Hood River County Fruit Loop Summer Fruit Celebration
August 20 & 21, 2016
More info: hoodriverfruitloop.com
Upper Valley Hood River, Oregon
Delicious summer fruits are available in abundance throughout the Hood River County Fruit Loop, and now a variety of fruits including berries, peaches, apples, and nectarines (along with a wide range of fresh vegetables) are at the peak of perfection. On Saturday and Sunday, August 20 & 21, the Hood River County Fruit Loop celebrates the bounty of fruit with their annual Summer Fruit Celebration.
Farm stands along the Fruit Loop offer fresh fruits and vegetables, pies, jams, jellies, ice cream, milkshakes, and freshly preserved produce. You'll also find lavender, wines, alpacas, and gifts. Bring the family and enjoy the drive, the gorgeous views and vistas, and of course, all this beautiful fresh summer fruit.
The Hood River County Fruit Loop is 35 miles of orchards, forests, farmlands, and friendly communities. Along the Loop are 31 visitor-friendly businesses that include farmstands, wineries, alpaca farms, a chestnut farm, lavender fields, and gift stores. Visit hoodriverfruitloop.com to find information about these events and more, along with details about each Fruit Loop business and a downloadable Fruit Loop map.