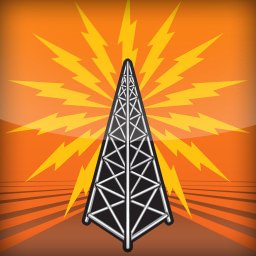 Pipeline is once again giving away many Portland event tickets this weekend including Project Pabst, Oregon Brewers Festival, Devsignercon & more.

———————————————
Helpful article on how to win a best comment contest here by Todd Mintz.
————————————
Win tickets, ($49): Discover Portland's Hidden Mysteries w/ Urban Adventure Quest's Amazing Scavenger Hunt Adventure!
Treat the whole family to a city wide scavenger hunt with Urban Adventure Quest, which turns Portland into a giant game board! To win, comment on this post here.
————————————
Win Tickets: Outdoor Summer Movies in the Garden @ The Oregon Garden | Every Thursday in the Garden Green, Drinks & Dinner Available for Purchase
Grab some popcorn and a picnic blanket, The Oregon Garden in Silverton has announced the return of its popular Movies in the Garden series, presented by Willamette Valley Pie Co., which screens a cult classic every Thursday evening throughout the summer. The movies are shown on a big screen in the Garden Green – the heart of The Oregon Garden – every Thursday night beginning July 7 and running through August 25. To win, comment on this post here.
————————————
Win Tickets: Sneaky Pete And The Secret Weapons with Cycles @ The Goodfoot | Funk (July 21)
Sneaky Pete and the Secret Weapons is a collective of musicians channeling original music through a lens of hazy funk and unending groove, all witnessed and interpreted from the peaks and valleys of the Rocky Mountains. Their diverse web of inspiration flows from the raucous street parades of New Orleans to smoky jazz dives, exotic Latin ballrooms, intergalactic spaceships, and late-night laser-filled clubs. To win, comment on this post here.
————————————
Win Tickets ($70): The Wailin' Jennys @ Revolution Hall| Folk, Roots, Indie (July 22)
The Wailin' Jennys are Nicky Mehta, Ruth Moody and Heather Masse three distinct voices that together make an achingly perfect vocal sound. To win, comment on this post here.
————————————
Win Tickets ($40): Jesus Christ Superstar @ Post5 Theatre Co | Music by Tim Rice and Andrew Lloyd Webber, The Story of Jesus from Judas' Point of View (July 22)
Jesus Christ Superstar, the spectacular musical by Tim Rice and Andrew Lloyd Webber, will open July 21st at Post 5 Theatre in Sellwood. It's been over twenty years since this show has been produced theatrically with a professional cast in Portland. To win, comment on this post here.
————————————
Win Tickets ($30): Hophouse & Brian Yaeger present Rural Brewer Fest | Featuring More than a Dozen of The NW's Smallest & Most Remote Breweries (July 23)
The 2nd Annual Rural Brewer will celebrate more than a dozen of the smallest and most remote breweries in Oregon. So far off the beaten path are these select brewreies that each one is situated in a town with a population fewer than 10,000 people. A variety of styles will be pouring, from hoppy IPAs to fruit beers and Belgian styles. Tickets include entry, a souvenir glass, and 8 tokens that will allow one to sample beers from each rural brewery. Additional tokens will cost $1 and all samples are one ticket. To win, comment on this post here.
————————————
Win Tickets: Sunday Sinners See The Light: a Night of Drinking Songs & Gospel Tunes @ Secret Society | Featuring Miller & Sasser, Secret Emchy Society, John Shepski (of Vacilando), Yours Truly, Michele (July 24)
Miller & Sasser are singer/songwriters who have been performing their brand of roots/country/americana for audiences all over the country. James Sasser, an Oregon native, born and raised in the eastern part of the state has produced three solo recordings with songs featured in films and tv before meeting Chris Miller. To win, comment on this post here.
————————————
Win Tickets ($24): Oh Pep! @ Revolution Hall Roof Deck | Folk, Pop (July 25)
The sometimes foot-stomping, somewhat heart-breaking, multiawardwinning Melbourne duo, Oh Pep! comprise of Olivia 'Liv' Hally and Pepita 'Pep' Emmerichs. Their new EP Living is out now through Star House Collective. To win, comment on this post here.
————————————
Win Tickets ($70): Ghostface Killah & Raekwon: The Ragu Tour @ Crystal Ballroom | Mafiaso Rap (July 26)
Corey Woods aka Raekwon The Chef, has been a staple in the Entertainment industry since his debut in 1993 as an integral part in undeniably one of the greatest Hip-Hop groups to date, the legendary Wu-Tang Clan. To win, comment on this post here.
————————————
Win Tickets ($79): The Psychedelic Furs / The Church @ Revolution Hall | Rock, Alternative (July 26)
If you were to dissect the today's alternative rock music, you'll find that much of it pays homage to The Psychedelic Furs. Led by vocalist and songwriter Richard Butler, and his bass-wielding brother Tim, the Furs scored major hits with "Love My Way," "Pretty In Pink," "Heaven," "The Ghost In You," and "Heartbreak Beat" in all releasing seven studio albums, spawning several compilations, a boxed set, and a live concert DVD. To win, comment on this post here.
————————————
Win Tickets ($30): Grammy Award Winner John Paul White @ Star Theater | Folk, Country (July 27)
It's the title of John Paul White's new album, his first in nearly a decade, a remarkably and assuredly diverse collection spanning plaintive folk balladry, swampy southern rock, lonesome campfire songs, and dark acoustic pop. Gothic and ambitious, with a rustic, lived-in sound, it's a meditation on love curdling into its opposite, on recrimination defining relationships, on hope finally filtering through doubt. To win, comment on this post here.
————————————
Win Tickets ($70): Grammy Award Winning Riders In The Sky: "King of the Cowboys! Riders In the Sky Salute Roy Rogers!" @ Aladdin Theater | American Western Music & Comedy (July 27)
For more than thirty years Riders In The Sky have been keepers of the flame passed on by the Sons of the Pioneers, Gene Autry and Roy Rogers, reviving and revitalizing the genre. And while remaining true to the integrity of Western music, they have themselves become modern-day icons by branding the genre with their own legendary wacky humor and way-out Western wit, and all along encouraging buckaroos and buckarettes to live life "The Cowboy Way!" To win, comment on this post here.
————————————
Win Tickets ($25): Oregon Brewers Festival @ Tom McCall Waterfront Park | Featuring 80+ Beers From Around the World (July 27-31)
One of the nation's longest-running and best-loved craft beer festivals, the Oregon Brewers Festival is a craft beer destination, and 80,000 annually make the pilgrimage to Beervana to drink up what the festival has to offer. The main festival will serve 88 beers from craft breweries across the nation, including two gluten-free products. To win, comment on this post here.
————————————
Win Tickets ($70): Savoy Brown featuring Kim Simmonds @ Aladdin Theater | Blues Rock, Psychedelic (July 28)
From London's Soho night clubs in 1966 to headlining the world's most famous venues (Carnegie Hall, Fillmore's East and West, Cobo Hall, etc) Savoy Brown has done it all and as the band continues to tour worldwide they give a glimpse into the past and also inspire new listeners with their personal brand of rocking boogie, blues and rock. To win, comment on this post here.
————————————
Win Tickets: Portland Radio Project Secret Shows Presents Saeeda Wright @ Block 17's Rooftop Clubhouse in The Pearl! (July 29)
Saeeda Wright describes her show as a "massive party" and we're ready! We have just the setup for you to enjoy the soulful R&B performance of Saeeda Wright. Adding to the party atmosphere, we'll have snacks, beverages and the unbeatable ROOFTOP venue and view at Block 17 Apartments. Text the word SECRET to 83350 for FREE tickets!
————————————
Win Tickets ($24): Marisa Anderson @ Revolution Hall Roof Deck | w/ Mouth Painter, Rock, Blues, Country, Jazz, Guitar (July 29)
Combining boundless creative imagination with a deep reverence for American folk, blues and country music, MARISA ANDERSON's guitar playing is fluid, emotional, dexterous and original. To win, comment on this post here.
————————————
Win Tickets ($60): Ozomatli @ Aladdin Theater | Latin/Funk/Hip-Hop & Everything in Between (July 29)
Since its inception in 1995, innovation and creativity have defined Ozomatli. Hailing from Los Angeles, the group found a way to represent the city's eclectic culture through music that appeals to the local community and the world beyond. Ozomatli's success is exemplified in an impressive variety of genres from classic Latin, electro-cumbia, Perez Prado mambo sounds, jazz, reggae, garage rock, North African, Middle Eastern, Indian, urban and hip-hop styles. To win, comment on this post here.
————————————
Win Tickets ($60): Grammy Award Winners Asleep at the Wheel @ Aladdin Theater | Western Swing, Country, Americana (July 30)
Asleep at the Wheel has seen miles and miles of Texas. They got their kicks on Route 66. Now in their 46th year, the band continues to introduce the western swing genre to a new generation. To win, comment on this post here.
————————————
Win Tickets ($96): Madeleine Peyroux @ Revolution Hall | Jazz, Blues, Pop, w/ Jon Herington & Barak Mori (July 31)
'The only thing that matters is the song' says singer songwriter Madeleine Peyroux. A conviction that along with a 'one of a kind ' voice has carried the award winning artist from busking on the streets of Paris, all the way to stardom. To win, comment on this post here.
————————————
Win Tickets ($70): Flogging Molly @ Oregon Zoo Summer Concerts | Punk Rock, Celtic Instruments, w/ Frank Turner (July 31)
Founded in Los Angeles in 1997, Flogging Molly has always defied categorization. The infectious originality of their songs is a badge of honor and key to the band's creativity, their urgency. They infuse punk rock with Celtic instruments—violin, mandolin and the accordion—and they merge blues progressions with grinding guitars and traditional Irish music, the music of King's youth. To win, comment on this post here.
————————————
Win Tickets ($75): Ziggy Marley Live! @ Oregon Zoo Summer Concerts | Grammy Winner, Reggae, w/ Steel Pulse (August 4)
A seven-time Grammy winner, Emmy Winner, humanitarian, singer, songwriter and producer, Ziggy Marley has released twelve albums to much critical acclaim. His early immersion in music came at age ten when he sat in on recording sessions with his father, Bob Marley. As front man to Ziggy Marley and The Melody Makers, the group released eight best-selling albums that garnered three Grammys, with such chart-topping hits as "Look Who's Dancing," "Tomorrow People" and "Tumbling Down." To win, comment on this post here.
————————————
Win Tickets ($71): Oregon Zoo hosts Pink Martini featuring China Forbes and Storm Large for Two Summer Concerts! | Pop Jazz, Latin, Classical, Two Nights! (August 5 & 6)
"Pink Martini is a rollicking around-the-world musical adventure… if the United Nations had a house band in 1962, hopefully we'd be that band." To win, comment on this post here.
————————————
Win Tickets ($60): Portland Devsigner Con | 2 Days of Sessions & Workshops Focusing on Front Web Design & Development Techniques, Tips & Tools (August 6 & 7)
Designer Con is an annual technology event, going into its third year. We bring together artists, technology programmers, makers, doers, software companies, tech communities, brands, digital agencies and web service freelancers for 2 days of sessions and workshops focusing on front end web design and development techniques, tips, and tools. To win, comment on this post here.
————————————
Win Weekend Passes ($180): Project Pabst Outdoor Summer Concert @ Portland's Waterfront Park | Duran Duran, Tame Impala, Ice Cube, Ween, Comedy & more! (August 15)
Project Pabst returns for its third year joining forces with MusicfestNW to make one cohesive and expansive music experience. Project Pabst offers a unique experience, incorporating music, art, hands-on experiences, as well as food and beer at reasonable "non-festival" prices. Festivalgoers will be entertained with the PBRcade, PBR Vandalism, and PBR Wax. The event will be 21 and over. To win, comment on this post here.
————————————
Win Tickets ($60): Fitz & The Tantrums: Get Right Back Summer Tour @ 2016 Oregon Zoo Summer Concerts | Indie Pop, Neo Soul (August 19)
Elektra Records will release the new studio album from Fitz and The Tantrums on June 10. The self-titled album is the follow-up to 2013's More Than Just a Dream. To win, comment on this post here.
————————————
Win Tickets ($30): Something Wicked This Way Rocks! @ North Portland's Twilight Theater Company | World Premiere of Macbeth Meets 80's Rock Musical Play (August 19-21)
Torchsong Entertainment has adapted the story of Shakespeare's classic tragedy, Macbeth into the most epic musical version to ever hit the stage! A tale of murder, power, the supernatural, and rock & roll, "Something Wicked This Way Rocks!" is set in the 1980's to classic rock hits, and follows the ambitious Thane Macbeth and his wife Lady M in their bloody rise to rock superstardom. To win, comment on this post here.
————————————
Win Tickets ($60): Lord Huron, Trampled By Turtles @ Oregon Zoo Summer Concerts | Indie Folk, Country (August 20)
Ben Schneider conjured Lord Huron from the depths of Lake Huron during a trip to his family home in northern Michigan in 2010. Ancient memories, smoke over the moon and nights full of perilous laughter all bolstered the brew from which Lord Huron emerged. Ben brought Lord Huron back with him to Los Angeles, where strange young things are known to flourish, unhindered. To win, comment on this post here.
————————————
Win Tickets ($65): From the Buena Vista Social Club: Omara Portuondo & Eliades Ochoa @ 2016 Oregon Zoo Summer Concerts | Grammy Winners, Cuban (August 28)
One of the most endearing success stories in recent memory, Orquesta Buena Vista Social Club says "Adios" to world stages with their 2015 farewell tour. When Ry Cooder recruited a group of aging, forgotten musicians for a 1997 recording session in Havana, what happened next was a welcome interruption in the politically-challenged relationship between Cuba and the United States. To win, comment on this post here.
————————————
Win Tickets ($44): Jake Bugg @ Oregon Zoo Summer Concerts | Indie Rock, Folk, Rock (September 9)
In Jake Bugg's hometown of Nottingham it's a habit of speech not to say "on my own" but "on my one." "As in, 'Whadya leave me on my one for?'" explains Bugg. "It's just something we say in Notts. But in a lot of ways it sums up this record because it mainly has been just me on my own. The first album where I've written everything myself, and produced a lot of it myself. There are a few tracks with other musicians but most of it is just me playing all the instruments, including bass and drums. A proper one man band. So it's been a very solitary process." To win, comment on this post here.
————————————
Note: People who enter our contests are subscribed to our weekly Thursday events newsletter. You can unsubscribe any time. We do not give your email or info to any third party unless needed to collect tickets or prizes when you have won a contest.
————————————
Our new Portland Events App for PDX Pipeline is now available for iPhones, Android phones and iPads!
Now, you can have all of the great Portland events from our website in the palm of your hand when you're out on the town.
Download the App for iPhone here
Download the App for Android here
–————————————
—————————————————–