We are giving away a pair of tickets to John Paul White @ Star Theater on July 27. To win, comment on this post why you'd like to attend. Winner will be drawn and emailed Monday, July 25.
———————————————
From our sponsors: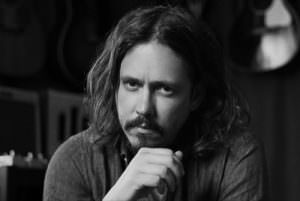 John Paul White
July 27, 2016
Doors 7 p.m., Show 8 p.m. | $15 | All Ages
Tickets: aladdin-theater.com
Star Theater
13 NW 6th Ave, Portland, OR 97209
Beulah.
It's a small, complicated word with a tangle of meanings.
It's the title of John Paul White's new album, his first in nearly a decade, a remarkably and assuredly diverse collection spanning plaintive folk balladry, swampy southern rock, lonesome campfire songs, and dark acoustic pop. Gothic and ambitious, with a rustic, lived-in sound, it's a meditation on love curdling into its opposite, on recrimination defining relationships, on hope finally filtering through doubt.
Beulah is also a White family nickname. "It's a term of endearment around our house," White explains, "like you would call someone 'Honey.' My dad used to call my little sister Beulah, and I call my daughter Beulah. It's something I've always been around."
Beulah is also something much loftier. For the poet and painter William Blake, Beulah was a place deep in the collective spiritual unconscious.
"I won't pretend to be the smartest guy in the world," says White, "but I dig a lot of what he's written. Beulah was a place you could go in your dreams. You could go there in meditation, to relax and heal and center yourself. It wasn't a place you could stay, but you came back to the world in a better state."
And perhaps the music on this album originated in that "pleasant lovely Shadow where no dispute can come." According to White, the songs came to him unbidden—and not entirely welcome. "When these songs started popping into my head, I had been home for a while and I was perfectly happy. I wasn't looking for songs. I didn't know whether any would pop back in my head again, and I was honestly okay with that. I'm a very happy father and husband, and I love where I live. I love working with artists for a label that I think is doing good work."