This show has been cancelled.
———————————————
From our sponsors: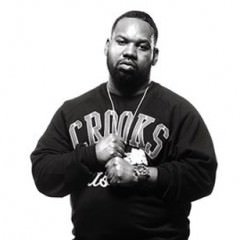 Ghostface Killah & Raekwon: The Ragu Tour
Raekwon
Ghostface Killah
Mic Capes
July 26, 2016
7 p.m. Show, 8 p.m. Doors | $30 ADV, $35 Doors | All Ages
More info: crystalballroompdx.com
Crystal Ballroom
1332 W Burnside St, Portland, OR 97209
Corey Woods aka Raekwon The Chef, has been a staple in the Entertainment industry since his debut in 1993 as an integral part in undeniably one of the greatest Hip-Hop groups to date, the legendary Wu-Tang Clan. Rae's verbal ability took center stage early in the original cult classic Protect Ya Neck, but little did the world know, that we were merely indulging in delicious appetizers delivered by Rae. It wasn't until 1995, when Raekwon The Chef emerged from the kitchen and invited the Hip-Hop faithful into his personal chamber and the world was privileged to partake in the perfectly sautéed full course meal… Only Built 4 Cuban Linx.
Critics and fans alike unanimously agreed, Cuban Linx was an instant classic. An opulent sonic journey defined by Raekwon's cinematic narratives and narcotized hooks. The production delivered by Wu Tang's Abbot, The Rza, was simply supreme – his best comprehensive work to date. And never had a co-star been so illustrious: Cuban Linx also managed to showcase the talents of then under represented Wu-Tang band mate, Ghostface Killah. This was also the beginning of the "Rae and Ghost" collaborations which have yielded some of hip hop's most beloved songs.
To follow up this success, Rae later released Immobiliarity in 1999 and The Lex Diamond Story in 2003. All of these lyrical offerings were well received; Immobilarity going gold, yet there was always the persistent request of the fans to release a follow up to the classis OBFCL. After anticipation and some label turbulence, The Chef finally found a new home at the EMI Group. The seasoned label has joined forces with Raekwon and his independent label, Ice H2O Records Inc. to power the sequel to his 1995 masterpiece: Only Built 4 Cuban Linx