From our sponsors: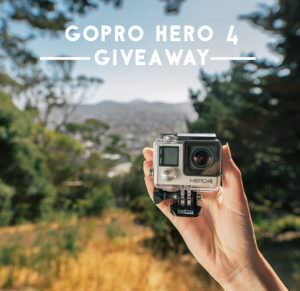 Lumoid & PNWonderland GoPro Hero 4 Giveaway
Enter to win here + follow instructions below
PNWonderland are so excited to announce that they have partnered with Lumoid to give away a GoPro Hero 4 camera, valued at $400, to one of our followers! This is the perfect camera for all of your summer adventures and is their largest giveaway yet!
To enter to win:
1) Follow @lumoidit and @pnwonderland on Instagram
2) Click the link in our bio to sign up for our mailing lists.
3) Tag a bunch of your friends! You must complete all three in order to be eligible to win. One winner will be randomly selected on Tuesday, July 5th!
Wishing everyone a wonderful holiday weekend. #pnwonderland #lumoid