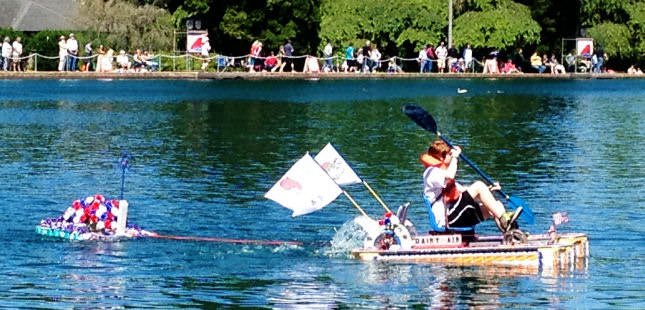 Summer officially kicks off in Portland with this weekend's FREE Milk Carton Boat Races! See who makes it the farthest on their homemade crafts.
———————————————
Related Portland Events & Info
———————————————
From press release: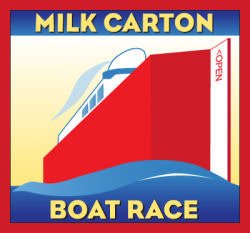 2016 Milk Carton Boat Race
June 26, 2016
11 a.m. to 2 p.m. | FREE | All Ages
More info: rosefestival.org
Westmoreland Park Casting Pond
SE McLoughlin Blvd. and Bybee Blvd. in Portland
A classic Rose Festival event and family friendly community tradition dating back to 1973, the Milk Carton Boat Race returns in 2016 for a spectacle you won't want to miss. Children and adults race and show off their handmade, human powered boats that float only by means of recycled milk cartons and jugs. Creatively constructed watercraft will compete in seven categories, with one earning a place in history upon the coveted Best in Show milk can trophy.
Admission is free, and the festivities take place at the historic Westmoreland Casting Pond in the Sellwood Neighborhood of SE Portland. There is no cost to enter a boat to participate in the race.
———————————————
Our new Portland Events App for PDX Pipeline is now available for iPhones, Android phones and iPads!
Now, you can have all of the great Portland events from our website in the palm of your hand when you're out on the town.
Download the App for iPhone here
Download the App for Android here
–————————
———————————————