We are giving away a pair of tickets to Six Course Wild Foraged Menu & Lamb Roast at Rossi Barn presented by Executive Chef Ryan Abitz on June 24. To win, comment on this post why you'd like to attend. Winner will be drawn and emailed Friday, June 24.
———————————————
From our sponsors: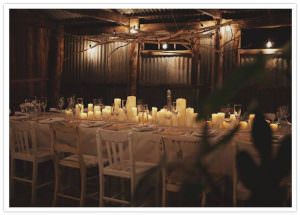 Six Course Wild Foraged Menu & Lamb Roast presented by Executive Chef Ryan Abitz
June 24, 2016
7 p.m. | $60
More info: Facebook| urbangourmetdelivery.com
Rossi Farms
3839 NE 122nd Ave, Portland, Oregon 97230
Secret Supper Society's Primal Needs: Six Course Wild Foraged Menu & Lamb Roast at Rossi Barn presented by Executive Chef Ryan Abitz. I am hosting another dinner, this one to be better than the last. I've incorporated a variety of artists this time, from aerial artists, belly dancers and performing artists. This time I will be reflecting on the celebration of the summer, what it means to give back to the earth what we take, it's no longer endless bounty and this magical moment in time we are all sharing together. It's going to be amazing to say the least, especially when Takimba drops his sick beats with live percussion and guest instruments :-) see you there…
Join our avant garde lifestyle of eating and art as we usher in the 2016 Summer Solstice to the raw and melodic primal sounds of Takimba & friends 6/24 at 7pm inside Rossi Farms Barn. Friday night we will convene to give thanks for the bounty we receive for our sustenance, and give back to the community. A portion of the proceeds will be donated to Tuv Ha'aretz, an amazing local CSA in Portland supporting the farm to table movement. Please come and join us for a magical experience by candle light, reflecting upon ancient wisdom and mingle with your local community of influential cross pollinators. Executive Chef Ryan Abitz will be preparing a six course primally arousing menu sourcing only locally foraged & local farm to table produce. The main course will be Whole Roasted Lamb from Brandewein Meadows Farm that we will roast on site day of. The menu will be plant heavy as we will only purpose one Lamb for all of the dinner guests. The music for the evening will be a live performances by Takimba (KBOO Radio Host & DJ/Melting Pot Radio Show) with his primal symphony and will be accompanied by visually stunning tribal artists and staff. This dinner is a first as it is a collaboration of many artists, from visual, taste, sound, sight and smell. There will also be special surprise performances throughout the night by various artisan performers. I will ask that EVERYONE please bring a bottle of wine or alcohol of your choice for community sharing (RED, WHITE or ROSE will all pair just fine with the different courses.) Then prepare yourself for an ancient style, laid back AMAZING culinary experience that will tantalize your senses and bring you overwhelming satisfaction. I do not host these dinners too often, so when I do, I make sure it is a culinary, ambient experience you will truly never forget. I consider these dinners influential and a great place to meet others with similar interests.
I generally book RSVP's quickly, and I have a lottery system for guest selection, so if you would like to attend, please submit an email to [email protected] with the number of guests that will attend, subject line: Secret Supper Summer Solstice and I will respond to let you know if you are chosen. You will have 24 hours to follow the link and secure your tickets or your rsvp will be given to the next lottery guest. Please message me privately with any allergies you may have, so I may accommodate. I will choose 75 RSVP's, please do not request an RSVP through the lottery system if you are unable to purchase your tickets within 24 hours. I look forward to seeing you all there!