From our sponsors: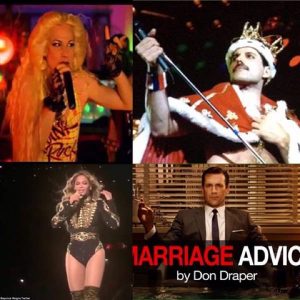 Queers vs Breeders Trivia Showdown!
June 26, 2016
6 p.m. | Free | 21+
More info: shanrockstrivia.com
La Merde (at Le Bistro Montage)
301 SE Morrison, Portland
Free to play this annual fundraiser for equal rights;
this year, we'll donate to the victims of the Pulse Shooting
For seven years, Triviology has hosted this annual pub quiz and fundraiser in support of equal rights for LGBTQ people.
Topics range from gay icons to civil rights activists to fashion to divorce rates in hetero marriages, and we always include a round of triviaoke. With triviaoke, a member of each team chooses a song for me to play; I stop it at a random point, and the team member must sing or speak the next line of lyrics. FUN! The title of this event is in the spirit of a fake rivalry, for example a Prince vs. Michael Jackson dance night – it's about celebrating love and life together!