From our sponsors: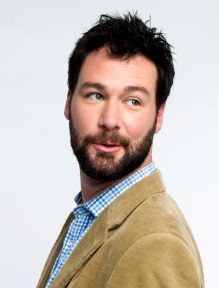 Jon Dore
June 17 & 18, 2016
7:30 & 10 p.m. Friday & Saturday | $22-30 | 21+
More info: heliumcomedy.com
Helium Comedy Club
1510 SE 9th Ave, Portland, OR 97214
(888) 643-8669
Jon Dore is me. I is a relatively nice human. When I'm not out encouraging people to get along, I am at home drawing cartoons of the prophet Muhammad. Originally from Canada, I now live in Los Angeles. The days are warm, the nights are cool and there is a bar just down the street which has a happy hour.
On Tuesday evenings I can watch my television show, "The Jon Dore Television Show" on IFC. I pretend that I'm not interested in watching it when friends are over, however it does bring me a genuine sense of joy and it makes me feel superior to others. Variety placed me on their "10 Comics to Watch" list. I'm a white, heterosexual male who enjoys making love to men while wearing a do-rag — provided I am not menstruating. My favorite hobby is wasting people's time.