From our sponsors: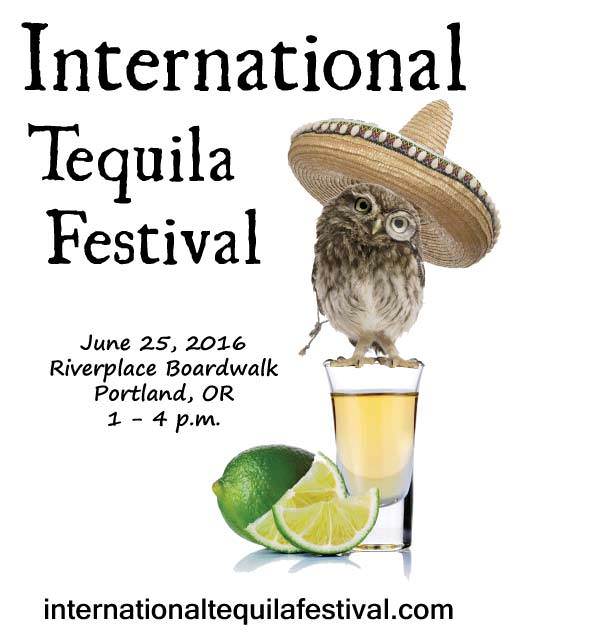 International Tequila Festival
June 25, 2016
1 -4 p.m. | $45 | 21+
More info: eventbrite.com
Check in Riverplace Hotel and start your Tequila Safari – 1510 SW Harbor Way, Portland, Oregon 97201
Explore & enjoy the world of exceptional tequilas. When you check in you'll receive your tequila sipping glass and a map of who is serving what where. You'll be going on a short walking safari at the International Tequila Festival showcasing the beautiful views of the river on Portland's Only Boardwalk at Riverplace. As you visit the various stops on the Tequila Safari you will enjoy a unique tequila and/or mezcal tasting experience along with a mouthwatering tequila inspired nosh. Try 3 different tacos with 3 different Margarietas – get the recipes for your next summer gathering. At the ceviche & raw salmon bar enjoy highend tequilas and explore the best of the best. Travel a little further and you'll be enjoying your next stop with a flight of superfine tequilas alongside appetizers designed to match perfectly. Slide a ice cold tasty hot climate beer before it's all said and done at the Salsa & Gucamole Bar. Your hunt is over for anyone who has wanted to try some very highend tequilas and mezcals and have wonderful food in an absolutely gorgeous environment along the way. If you have always wondered what the mystic of sipping tequila is all about – this is for you. If you like to have fun and explore the world of tequila along with great food – this is for you, but bring a friend!
Tickets are extremely limited so get yours now.
Stay at the hotel and enjoy The International Tequila Festival with no worries about driving – use the code FLASK and receive 10% off our best available rate and a flight of tequila samples. Does it get any better?
All one has to do is go to www.riverplacehotel.com and selected the dates of stay and enter the word FLASK in the rate code. We have made it available for the day of the event as well as days surrounding it.