From our sponsors: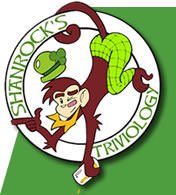 Free Monday Night Trivia w/ Shanrock's Trivia
Mondays @ 8 p.m.
More info: shanrockstrivia.com

15th Avenue Hophouse
1517 NE Brazee, Portland, OR
(971) 266-8392
Everybody's got a fair shot at winning a Triviology game! Recently at 15th Ave Hophouse, a team of millennials named Hot Me$$ won, and the following week they were smacked down by a crew of…let's say 'mature' fellows named The Irvington Gentlemen's Militia, then team Jersey Trash showed up and blew everybody out of the water! Add your team to the mix!
The champion team gets $20 off their bar tab, and another mystery team gets $10 off. Who is this mystery team that gets the bonus prize, you may wonder? That's up to your trivia jockey! Sometimes it's for the highest per capita team, or the lowest scoring team, or the team with the funnest artwork drawn on their answer sheet…you just never know. Adventure!