From our sponsors: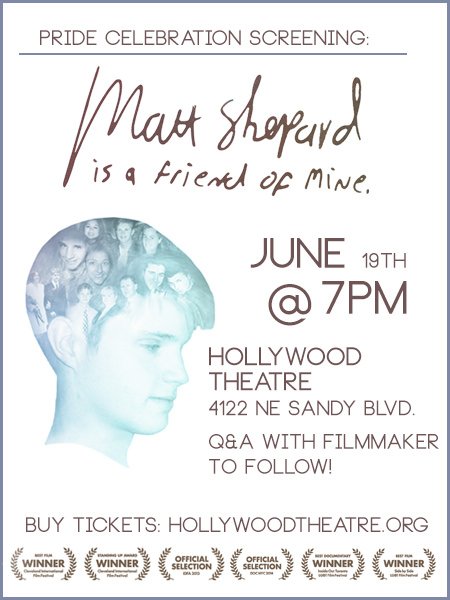 Matt Shepard is a Friend of Mine
June 19, 2016
7 PM | $9
More info: http://bit.ly/1UfMLnZ
Hollywood Theatre
4122 NE Sandy Blvd, Portland, OR 97212
On October 7, 1998, University of Wyoming student Matthew Shepard was brutally beaten and tied to a fence and left to die because he was gay. Years later, Michele Josue, a close friend of Matt's, revisits the shocking case with never-before-seen photos, rare video footage, as Shepard's all-too-brief life is remembered through the vivid testimonies of those who knew him best.
New revelations emerge in one of the most notorious hate crimes in US history, leading to a searing, poignant, and multi-layered biographical and sociological portrait. In the end, the notion of forgiveness — embodied in the moving and courageous final act of Shepard's parents — takes on truly heroic proportions. A 2016 Daytime Emmy-Award winner in the Creative Arts category, Michele Josue's artfully portrayed life-changing story will leave audiences with a thirst for change and hope for the future.