From our sponsors: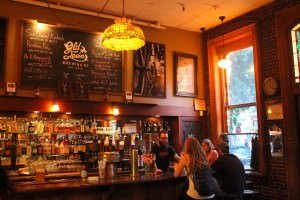 BeerQuest Haunted Pub Tour – Beer Tasting – Ghosts stories – kidnapping, brothels & drug dens
Friday, Saturday 7PM Sunday 3:30PM
$40| 21+
Reservations: beerquestpdx.com

BeerQuest's Haunted Pub Tour takes you deep into Portland's spookiest bars for beer tastings and ghost stories. Hear true tales of unexplained paranormal activity. And meet Portland's most famous ghosts including a prostitute, drug dealer and firemen.
Along the way, you'll uncover Portland's lawless past including the history of brothels, drug dens, speakeasies, corrupt police and more. Hear stories about the common practice of kidnapping sailors and Portland's notorious Shanghai Tunnels. Find out who masterminded the kidnapping and who was getting paid off to look the other way.
This walking tour lasts 2.5 hours and includes 7 craft beer samples per person.
Want more beer and less spirits? Check out BeerQuest's Brewery Tour – Saturday & Sundays @ 2PM – $49