From our sponsors: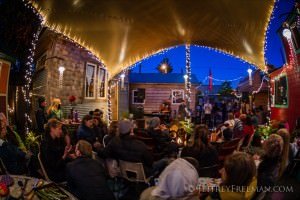 Season Two of Caravan Campfires- Songs & S'mores!
Every Wednesday Night from 7-10pm
June 1st-August 31, 2016
More info: tinyhousehotel.com
Caravan- The Tiny House Hotel
5009 NE 11th Ave. (next to the Grilled Cheese Grill)
From June 1st- August 31st, we invite the public to join us as we gather around the bonfire every Wednesday evening from 7-10pm to listen to fantastic local bands, make s'mores, BBQ on our grill and introduce our Caravan guests from around the world to our creative and inspiring Portland community. Each week, we feature well-loved local bands from different genres of the vibrant Portland music scene.
We'll provide a bonfire, s'mores, a BBQ to grill on, and a performance by talented Portland musicians, all in the unique, funky courtyard of the first tiny house hotel in the world. Attendees can BYOB and BYOBBQ to grill on our BBQ. (*Please bring your own reusable cup & plate.) This year, Radio Room will provide BBQ to purchase across the street.
JUNE
June 8th: ALEXA WILEY & THE WILDERNESS
June 15th: THE ROBIN JACKSON BAND
June 22nd: THE SALOON ENSEMBLE
June 29th: LEWI LONGMIRE & THE LEFT COAST ROASTERS
JULY
July 6th: MOODY LITTLE SISTER
July 13th: THE JIM PRESCOTT QUINTET
July 20th: FERNANDO
July 27th: LOVE GIGANTIC
AUGUST
August 3rd: MAYA DORN, LIBBY KIRKPATRICK & JANS INGBER
August 10th: SWAN SOVEREIGN
August 17th: ERIC BOHNE & FRIENDS
August 24th: TONY FURTADO
August 31s: THE UKELADIES