From our sponsors: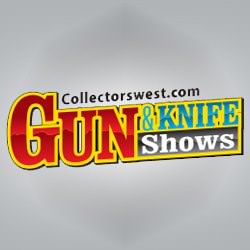 Collectors West Gun & Knife Show
April 16-17, 2016
Saturday: 9 a.m. – 5 p.m.
Sunday: 9 a.m. – 4 p.m.
More info: ExpoCenter.org
Expo Center
2060 North Marine Drive, Portland, OR 97217
You never know what you'll find at a Collector's West Gun & Knife Show!
Admission
Adults: $10
Kids: 12 & under FREE
2 day Pass (available thru show office): $16
Parking
Parking is $8 per space, per entry. Carpools of three or more are $7.
—————-
Be sure to check out all the events happening at the Portland Expo Center! Look for great shows and events happening most every weekend! The Expo Center is just down I-5 by Delta Park and Jantzen Beach. Be sure to get all their listings at www.ExpoCenter.org, or look for the event listings on our main page!