From our sponsors: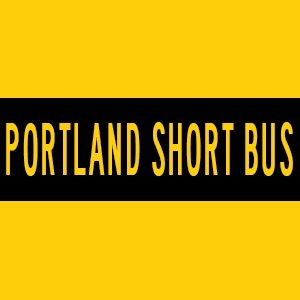 PDX Urban Wine Tour
April 17, 2016
Noon | $40-45 | 21+
More info: portlandshortbus.com
Wine tasting isn't just a scenic cruise through tranquil countryside surrounding Portland – nay, you can enjoy it right here this spring in our own fair city – Portland has a thing for vintage. There are no fewer than 12 wineries right here in the urban heart of Portland.
Just like our distilleries, breweries, and restaurants these places are aces. Hop on the Short Bus with up to 12 other revelers and let us provide you with a ride around town to these fantastic wineries. Plenty of sipping, you leave the driving to us. The tour is just shy of 5 hours long and will visit four of Portland's many fantastic urban wineries.
Guided Tour Includes:
Guide/driver
Your own drunk proof Portland Short Bus wine glasses
Wine/Bottle openers & Cooler
Playlist that covers all genres for fun listening music while sipping wine on bus

Drinking/eating privileges on the bus

(No outside alcohol on urban wine tours please. Trust us, you will not need it anyway. However, you may certainly drink your winery purchases from that day on the bus, and we would encourage you to share with your fellow riders.)
Pre-selected wineries chosen by your guide
Special Deals for Portland Short Bus Riders from wineries!
Pick up/drop off at the EastBurn 11:00am / 4:00pm
The EastBurn, 1800 E Burnside St Portland, OR 97214
Tastings fees are not included in cost of ticket. Tastings vary from $5-10, and several of the PDX Urban Wineries offer extra little deals for Portland Short Bus riders.
Bring your confirmation e-mail at EastBurn and your will receive 10% off your meal either before or after the tour.
PDX Urban Wine Info:http://pdxurbanwineries.com/
*Tickets are non-refundable
*Must have minimum of (4) people purchase tickets the day before Wine Tour for bus to go out.