From our sponsors: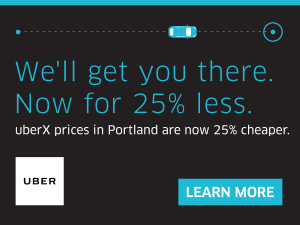 Uber is 25% Cheaper in PDX & Vancouver
More info: uber.com
In case you haven't heard, Uber is 25% cheaper in Portland and Vancouver. With a more affordable way to get around, you can go more places at the push of a button and generate more business for drivers. Need a reason to get off the couch? Here are three local trips we are all familiar with.
Brunch on Alberta, Shopping on Division
Whether you are showing off the city to an out-of-town guest or want to visit an old neighborhood dive, adventuring to a new part of town without worrying about parking is cheaper than ever.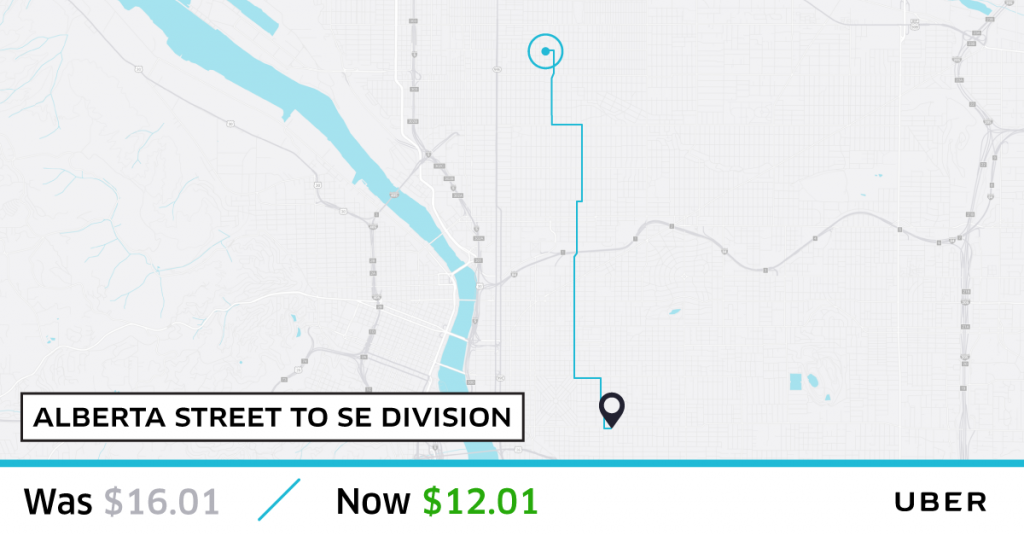 Pro Tip: With friends? Use the Split Fare tool to divide the cost with everyone in the car
Downtown to PDX Airport
No need to bug your roommate for an early ride to the airport. With reduced prices, uberX can now get you from Downtown to the PDX Airport for less than $20 with ease.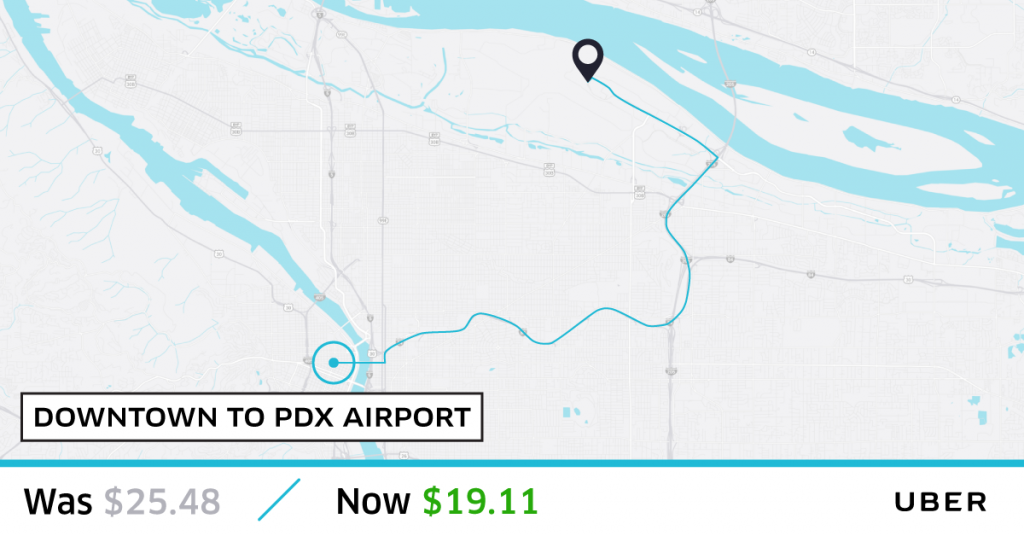 Pro Tip: Coming home? The pick up zone for Uber is right outside of baggage claim
Weekday Lunch Meetings
Drizzle outside got you down? Catch a ride across the river for a lunch date or business meeting for less than the cost of a shoe shine.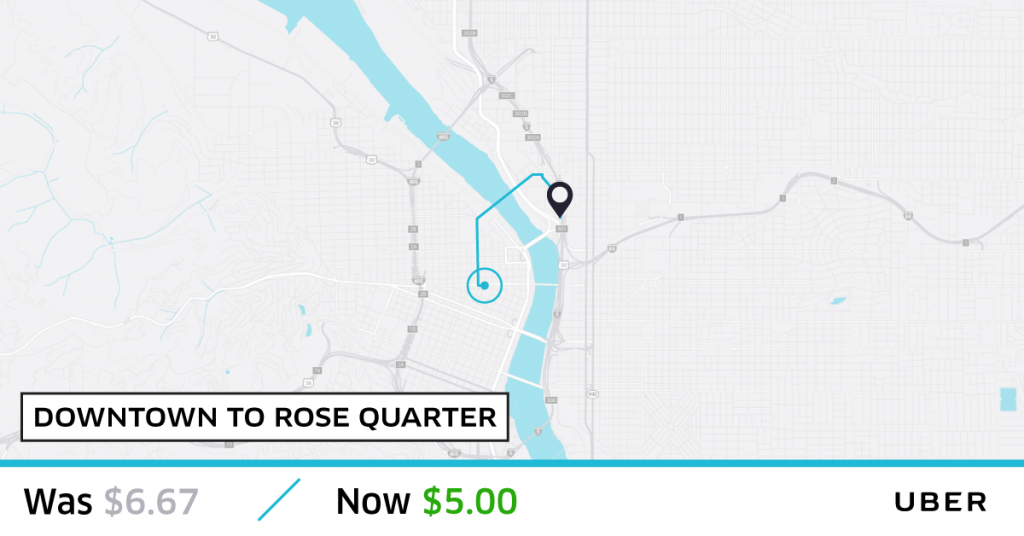 Pro Tip: Let your boss know you are on your way by sharing your ETA
No matter where you're headed – there's a better, smarter way of getting from A to B. Estimate your fare and get moving today.