From our sponsors: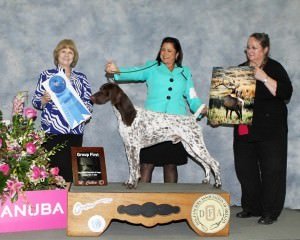 The 2016 Rose City Classic Dog Show
January 21-24, 2016
Thursday – Sunday: Halls Open @ 8AM Daily
Judging begins @ 8 a.m. daily (end times vary daily)
More info: www.ExpoCenter.org
To purchase advance tickets, see ticketswest.com.
Expo Center
2060 North Marine Drive, Portland, OR 97217
Be sure to check out all the events happening at the Portland Expo Center for the month of January! Look for great shows such as the the Rose City Classic Dog Show, NW Agriculture Show and many more. The Expo Center is just down I-5 by Delta Park and Jantzen Beach. Be sure to get all their listings at www.ExpoCenter.org, or look for the event listings on our main page!
—————-
The Rose City Classic (RCC) is one of the most popular dog events in the US, and the biggest dog show series in the West. Every January thousands of the best dogs in the country and their owners descend on Portland to compete at the RCC. The Rose City Classic attracts the top vendors of specialty dog products in the United States. They offer every kind of product a dog lover could want from dog beds to fine art and jewelry! This is the big one… don't miss it!
Thursday & Friday Seniors 62 & up : FREE
Saturday & Sunday Seniors 62 & up:$5
* NO PUBLIC DOGS. All dogs must be registered in the show to enter the facility.
Parking
Parking is $8 per space, per entry. Carpools of three or more are $7.
Exhibitor parking is $7 per space for the run of the event and includes in and out privileges.
Admission
General Admission:
1-day ticket: $10
2-day ticket: $15
Family (up to 5 people):
1-day ticket: $20
2-day ticket: $30