We are giving away a pair of tickets to JD McPherson @ Wonder Ballroom on January 13. To win, comment on this post why you'd like to attend. Winner will be drawn and emailed Monday, January 11.
———————————————
From our sponsors: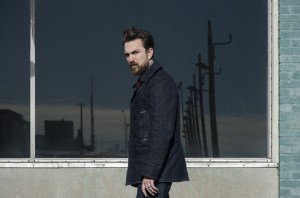 JD McPherson
January 13, 2016
Doors 8 p.m., 9 p.m. Show | $20 ADV, $22 Doors | 21+
Tickets: aladdin-theater.com
Wonder Ballroom
128 NE Russell St, Portland, OR 97212
You could mistake JD McPherson for a revivalist, given how few other contemporary artists are likely to assert, as he boldly does, that "'Keep a Knockin' by Little Richard is the best record ever made. It's so insanely visceral, you feel like it's going to explode your speakers. If I'm listening to that in the car, I find myself having to brake suddenly. I can listen to that and it makes me feel like I'm 20 feet tall. And the feeling of joy I get from that record is always going to be the real push behind trying to make music."
But in a very real sense, McPherson is much more a pioneer than roots resuscitator. He's knocking at the door of something that arguably hasn't yet been accomplished—a spirited, almost spiritual hybrid that brings the forgotten lessons from the earliest days of rock & roll into a future that has room for the modernities of studio technique and 21st century singer/songwriter idiosyncrasies that Richard Penniman would not recognize. Let the Good Times Roll, his second album, is a stranger, and more personal affair than its Fats Domino-redolent title might at first suggest, but the name isn't exactly ironic, either. If you, too, brake for pleasure, you'll screech to a halt at the enrapturing sound of these Good Times.
The third full-length effort from L.A.-based duo HONEYHONEY, 3 is an album born from fascination with the sweet and the sleazy, light and dark, danger and magic. Working with Dave Cobb (the producer behind Jason Isbell's Southeastern and Sturgill Simpson's Metamodern Sounds in Country Music), lead singer/banjo player/violinist Suzanne Santo and vocalist/guitarist Ben Jaffe twist their gritty, harmony-driven brand of Southern-flavored rock & roll through tales of lost souls, broken boys, girls with gold in their spit. Equal parts inward-looking and endlessly curious, the two songwriters also take a mirror to their own experience in lust and heartache and never shy away from revealing the messy truth. And whether they rattle or soothe or joyfully inspire, HONEYHONEY instill each song with a straight-from-the-gut honesty and elegance of storytelling that make 3 both cathartic and electrifying.
Though Santo and Jaffe consider their continued growth as songwriters to be the lifeblood of the band, their live show also makes for a major element of the HONEYHONEY experience. "The reason we write songs is to express something real, and being able to engage with people directly the way we do onstage is a really important part of that," Jaffe says. Fueled by their easy chemistry and between-song banter, the duo's stage presence adds a whole new level of spirit and passion to their sound. "If there's any kind of goal to what we're doing, it's to shake things up for the people listening," says Santo. "Whether they need to dance or get happy or get angry or whatever, we can make that happen for them. We'll make you cry and then make you laugh in under ten minutes."