We are giving away a pair of tickets to see Grammy Winner Shawn Colvin @ Aladdin Theater on January 15. To win, comment on this post why you'd like to attend. Winner will be drawn and emailed Friday, January 15.
———————————————
From our sponsors: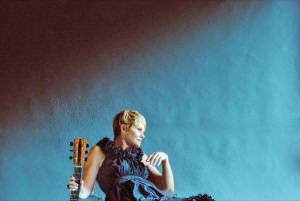 Shawn Colvin
January 15, 2016
Doors 7 p.m., Show 8 p.m. | $35 | Minors OK w/ guardian
More info: aladdin-theater.com
Aladdin Theater
3017 SE Milwaukie Ave, Portland, OR 97202
(503) 234-9694
On her new album Uncovered, acclaimed singer/songwriter Shawn Colvin shines with sublime sensitivity, casting new light on an exquisitely curated collection of songs from some of the most admired writers in popular music history. Uncovered's twelve tunes include songs by Bruce Springsteen, Paul Simon, Tom Waits, Stevie Wonder, Robbie Robertson and Graham Nash to name a few, but in their selection and delivery, they are pure Shawn Colvin. As Shawn says: "Unless a song moves you, it doesn't matter what you do with it."
Born in Vermilion, South Dakota and raised in part in Illinois and Ontario, Shawn Colvin was already a well-traveled and seasoned performer by the time she won her first Grammy for Best Contemporary Folk Album with her debut Steady On in 1989. In the decades since, Colvin has released a string of superlative albums and established an enduring reputation as one of America's great live performers. Her lasting appeal is due in part to her willingness to lay herself bare coupled with a dry wit; intrigued parties would do well to investigate Colvin's superb memoir Diamond In The Rough (William Morrow Publishing, 2013).
"I learned to play guitar when I was ten," Shawn explains. "I learned fast and could copy anybody. My favorite artists were songwriters: James Taylor, Carole King, and Paul Simon among them. I was so in awe of the fact that these were actually songs that someone had written. I was terrified like, how could I ever live up to that? I had writer's block before I was a writer."
In time, Colvin refashioned that block into a notable self-penned body of work. Colvin compositions include Billboard chart lodgers "Round of Blues" and "I Don't Know Why" (both from 1992's Fat City), "Whole New You" (2001) and "Nothin' On Me" (1997) as well as 1997's pop hit "Sunny Came Home" (co-written with John Leventhal), which earned her two of Grammy's biggest awards, Record Of The Year and Song of the Year.
"I met John Leventhal when I first moved to New York around 1980," Shawn explains. "He invited me into the process of writing. I began to write lyrics and they were terrible. But I had this epiphany that I was a solo artist with stuff to say. Maybe it's all been said before, but at least it'll be me saying it. And I realized I could write my own songs. So, this album, it's another homage to my past, if you will." An homage to songs you wish you'd written? "Sure," Shawn says with an easy laugh, "I wish I'd written all of them."
Call it wish fulfillment through personal interpretation. Uncovered's gems include Colvin's sepia-tinged interpretation of Tom Waits' ballad "Hold On" (co-written by Waits with his wife Kathleen Brenan), which she describes as "dear and lonesome." Colvin will feature that song in performance on her upcoming tour, as well as her cover of the Graham Nash composition "I Used to Be a King", the latter in part a nod to Colvin's deep admiration of (and friendship with) the members of Crosby, Stills, and Nash.
Devotees of Colvin's work will immediately recognize that this isn't her first full album of cover songs. In 1994, she released Cover Girl, a 12-song trip through some of the compositions that informed her own artistic DNA. "I worshipped Bonnie Raitt, and because she sang other peoples' songs, that legitimized the act of covering someone else's songs. I mean, even the Beatles started as a cover band. It's an important step in learning. I eventually began to cover songs that were a bit less predictable: The Police, Talking Heads, songs that showed up on Cover Girl."
The difference in 2015 is that Colvin is now a fully seasoned writer and interpreter. "The songs on Cover Girl were actually staples of my live act at the time," Shawn explains. "This wasn't the case with Uncovered. Some of these songs I knew how to play, others I learned for the purpose of recording this album. Until you learn a song, you don't know if you can bring anything to it. I get the idea in my head to learn a song because I love it. Then I go through a time when I'm afraid to learn it because I don't want to screw it up. In the end I wind up finding out fairly quickly if it's going to work for me."