From our sponsors: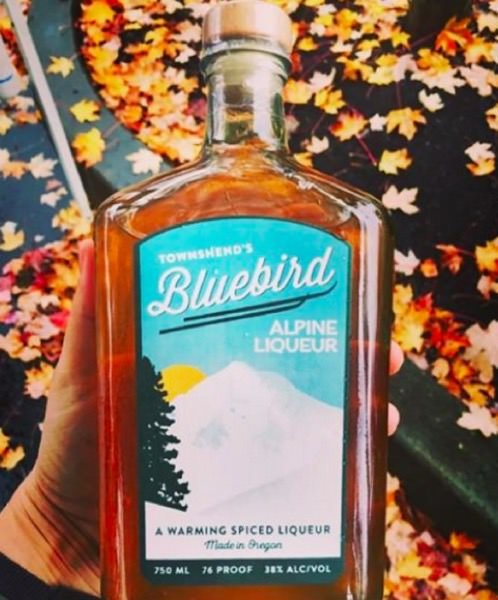 Townshend's Bluebird Liqueur
More info: thomasandsonsdistillery.com
Tasting room: 4211 SE Milwaukie Ave., Portland, Oregon 97202
Thurs – Fri 4pm to 7pm. Sat – Sun 2pm to 7pm.
Bluebird Alpine Liqueur is a cozy new addition from Thomas & Sons Distillery. Distilled from Townshend's tea, Bluebird has a complex and warming spice flavor featuring ginger, angelica root, and fennel.
Sip it any way you like, by itself or in cocktails; it's sure to invoke the feeling of a fine day on the mountain.
Learn more at www.thomasandsonsdistillery.com