From our sponsors: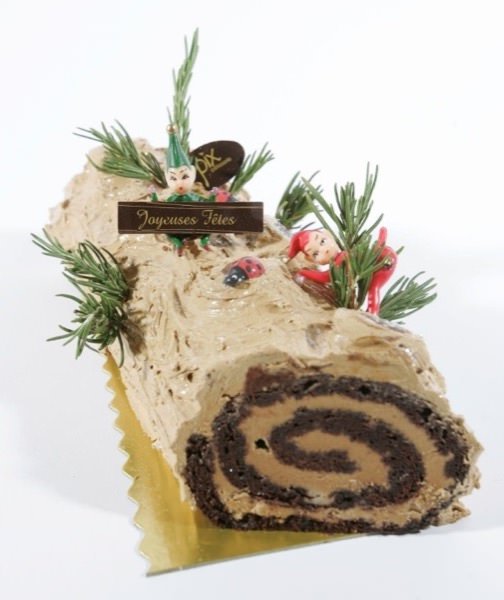 Holidays at Pix Patisserie
More info: pixpatisserie.com
Pix Patisserie
2225 E Burnside St, Portland, OR 97214
(971) 271-7166
Chocolate Ornaments
Shiny edible chocolate ornaments with fleur de sel salted caramel filling.
Box of Four $18 Box of Nine $36
Holiday Macarons
Moist French macarons made with ground almonds (no coconut here!) Try these limited festive flavors…
Candy Cane, Chestnut Whisky, Pumpkin Spice
12 piece Gift Box $30 (Assorted or 12 of one flavor)
Bûche de Noël
Bûche de Noël is the holiday cake in every French household. Traditionally they are made with a rolled sponge cake and buttercream, but some of the best shops (and Pix!) also offer more modern versions.
Here are Pix's creations…9" cake $40 (About 8 servings)
Bûche Traditional – The classic cake resembling the yule log – chocolate flourless sponge cake rolled up with your choice of
Hazelnut, Fleur de Sel Caramel or Vanilla Bean cream.
Sicilian – Canoli filling, kirsch cherries, chocolate mousse and chocolate flourless sponge cake.
Chocolate Port Fig – Shiny glazed chocolate mousse, port-soaked figs, salted Marcona almonds, chocolate ganache and
chocolate cake.