We are giving away a pair of tickets to Alice Wallace CD Release, Alexa Wiley & The Wilderness, Sarah Vitort @ Secret Society on December 9. To win, comment on this post why you'd like to attend. Winner will be drawn and emailed Wednesday, December 9.
———————————————
From our sponsors: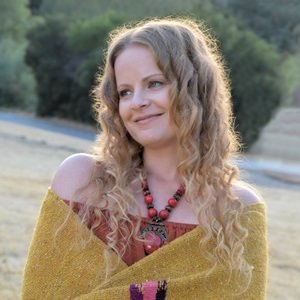 Alice Wallace CD Release, Alexa Wiley & The Wilderness, Sarah Vitort
December 9, 2015
Doors 6:30 p.m., 7 p.m | $9 | 21+
Tickets: secretsociety.net
The Secret Society
116 NE Russell, Portland, OR, 97212
Memories, Music & Pride, the third album by Alice Wallace, finds the Southern California-based Americana singer-songwriter exploring fresh musical terrain on striking self-penned material inspired by new emotional and geographical compass points.
Wallace, whose powerful, elastic singing and melodic, literate song-crafting skill have helped her garner nominations as best Country/Americana artist and best live band from the Orange County Music Awards, views Memories, Music & Pride as a significant step forward – one that bears a more integrated yet all-embracing sound.
"This record is more cohesive, as far as style is concerned," she says. "I like blues, I like folk, I like country. This one still touches on all of those. But with this album I feel like I was trying to bridge the gap between my influences in old-time country with newer artists like Sturgill Simpson and Jason Isbell, whose albums have opened my eyes to what modern country can be."
The 11-track collection – Wallace's first release on Los Angeles-based California Country Records – succeeds two widely praised independent releases, Sweet Madness (2011) and A Thousand Miles From Home (2013). It was co-produced by Kirsten Proffit, of the attention-getting L.A. Americana trio CALICO the band, and Steve Berns, who also helmed Calico's 2014 debut release Rancho California. Proffit and her band mate Aubrey Richmond contribute background vocals on Wallace's record.
Wallace, who accompanies herself on acoustic guitar, is supported by the fluent jazz-schooled guitarist Tom Bremer, who has worked with the vocalist for the past five years; drummer Josh Huppert, another longtime band mate; multi-instrumentalist Jeremy Long, now the pedal steel player in Sam Outlaw's touring group; and bassist Robert Bowman. Ted Russell Kamp, a well-known L.A. solo artist who plays with Shooter Jennings' band and is a frequent guest player with Calico, plays upright bass on the track "Leave."
Alexa Wiley
Solo or with her solid band, Alexa has the stage presence and attitude that says "Sit up and listen!" And the reward for doing so is an ear, head and heart full of memorable songs that will matter to you long after she leaves the stage.
Sarah Vitort
Sarah is a self-proclaimed free spirit with a musical mission. After quitting her job in 2013 to travel the world, she began writing music with the goal of expressing her truth and inspiring others to find the courage to live the life they've always dreamed of. During her journey, she experienced a major transformation, and made the decision upon her return to fully pursue a career in music. Much of her musical inspiration is drawn from her experiences traveling and going against the status quo and the expectations society unnecessarily puts on us. Armed with soulful vocals, catchy lyrics and a country rock vibe, she captivates listeners by speaking from the heart and connecting with the imaginative, emotional, playful side of humanity. Her aim is to inspire and uplift; to merge popular music and spirituality in a way that has seldom been done. Sarah recently released her debut album, Wild Heart, Gypsy Soul. The full 11-track album is available on iTunes and continues to garner positive attention and draw new fans.