From our sponsors: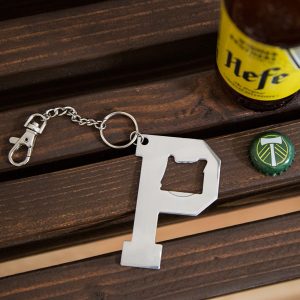 Portland P bottle opener
$10
Purchase now on portlandgear.com
This custom stainless steel bottle opener is sure to turn heads at your next party. Made from the highest quality steel, this P bottle opener has the state of Oregon outlined in the middle to open the bottle.
Whether it's hanging from your pocket, in the kitchen, or on your next hike, this iconic product will help show your Portland pride.