From our sponsors: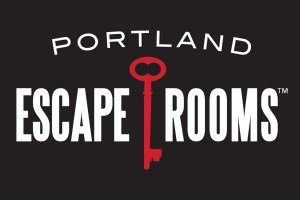 Portland Escape Rooms
Thursdays 6:30pm – 11:00pm
Friday 5:30pm-11:00pm
Saturday & Sundays 1:00pm – 10:00pm
$30 per person | One Hour Sessions | Recommended 16+
Save 20% with code PDXESCAPE20 at PortlandEscapeRooms.com, see below for details!
Portland Escape Rooms
1513 SW Marlow Ave, Suite B, Portland, OR 97225
info@portlandescaperooms.com
(503) 893-4228
Real-life room escape games are a type of physical adventure game in which people are locked in a room with other participants and have to use elements of the room to solve a series of puzzles, find clues, and escape the room within a set time limit.  Our escape room events are great fun for groups of friends, family, co-workers or even a date-night.
Escape event is 60 minutes. Allow 90 min total, including briefing and debriefing.
The discount code PDXESCAPE20 is valid between 12/1/15-1/15/16 for the following rooms only.
(not valid for Trapped in a Room With a Zombie or Arcade)
AMERICAN REVOLUTION | 4-12 PEOPLE
You and your friends have been charged with treason by the British Empire.  They have locked you in a colonial room while they ready the firing squad for another Boston Massacre. An American sympathizer has left you clues to find the key and escape. You have 60 minutes to get out before the redcoats return!
KIDNAPPED!  |  2-6 PEOPLE
You have been kidnapped and locked in a room by a serial killer! The killer plans to return and do unthinkable things to you unless you can escape.  You have 60 minutes to free yourselves to avoid adding to the killer's resume.
Looking for a creative gift for the holidays? We also have gift cards! Send your friends and family on a unique adventure! See portlandescaperooms.com for more information.
Do you have what it takes to escape? 60 minutes and the clock is ticking….